Concerns over France's suitability to host sporting events have been raised in the Commons.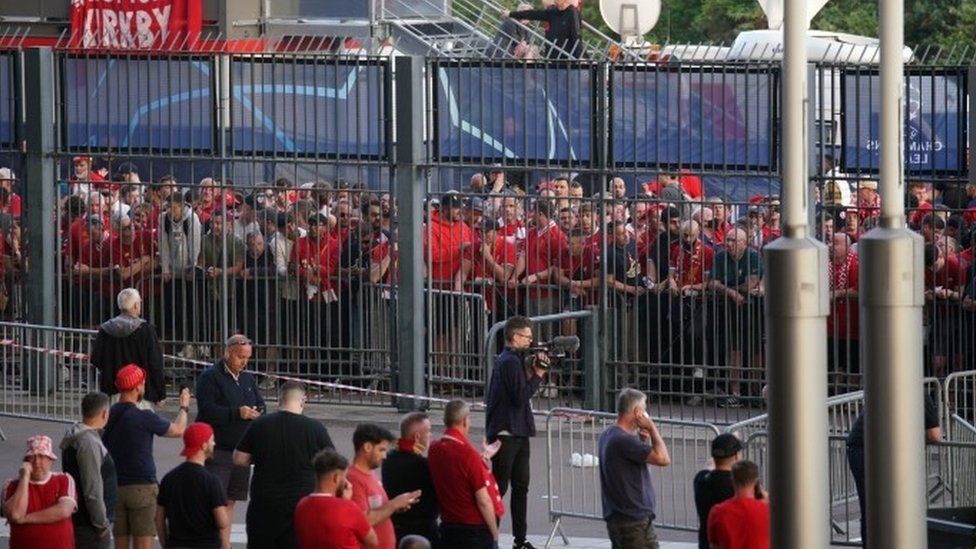 The experience of Liverpool football supporters at the Champions League final in Paris has been condemned by MPs as "terrifying" and "chaotic".
Labour urged ministers to "establish the facts" over the treatment of the fans at the Stade de France on 28 May,
Supporters have described heavy-handed policing, organisational chaos and overcrowding at the game.
Sports Minister Nigel Huddleston told the Commons he would raise concerns with his French counterpart this week.
Uefa, the footballing body in charge of European competitions, has already commissioned an independent review.
Paris is due to host the 2024 Olympics and 2023 men's Rugby World Cup. But the trouble leading up to the Champions League final have raised questions over France's suitability as a host nation.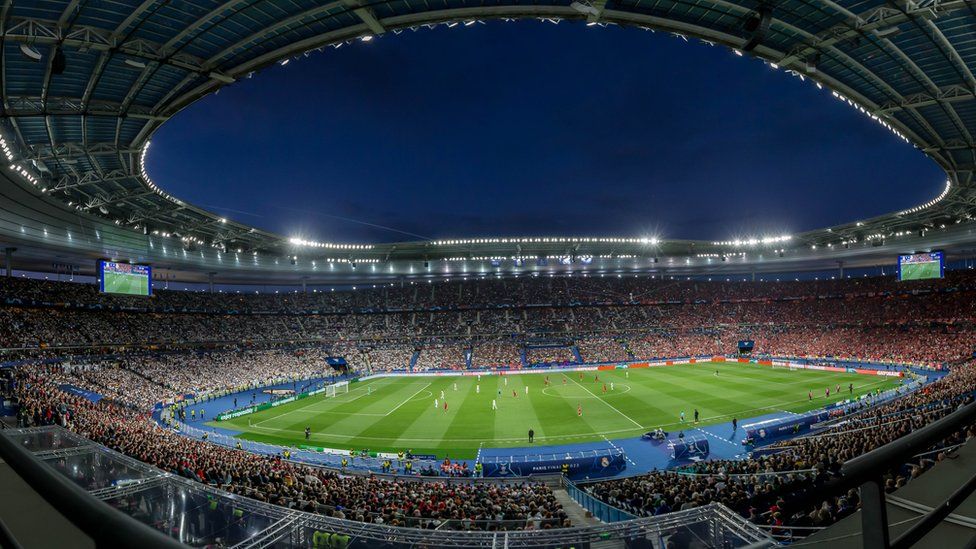 Shadow Culture Secretary, Lucy Powell, said the match was "chaotic, scary and atrociously managed", adding the "French authorities' handling of the final puts in doubt their ability to host such events in the future".
Liverpool fans faced long delays getting into the ground, being crushed in the queues while waiting before French authorities deployed tear gas.
MPs spoke of their concerns following an urgent question in the Commons from Ian Byrne, Labour MP for Liverpool West Derby.
Mr Byrne, who was at the final, suggested the the events in Paris could have led to a repeat of the Hillsborough disaster, which led to 97 fans losing their lives as a result of the injuries suffered in a stadium crush.
"I was there last Saturday in Paris, I was also there at Hillsborough in 1989, and I can say without any shadow of a doubt that if it was not for the magnificent efforts of the Liverpool supporters last Saturday, we could have had a disaster worse than Hillsborough.
"I witnessed first-hand the shambolic stadium management and the most hostile policing environment at a sporting event I have ever witnessed".
Mr Huddleston said: "There were clearly some logistical challenges that require explanation but we've not seen any clear justification from Uefa or the French authorities for the scenes on the ground".
He said that evidence showed that the "vast majority of fans behaved impeccably, waited patiently outside the stadium to get in and many then did not even make it in".