The Sussexes release an image of their daughter at a picnic in Windsor.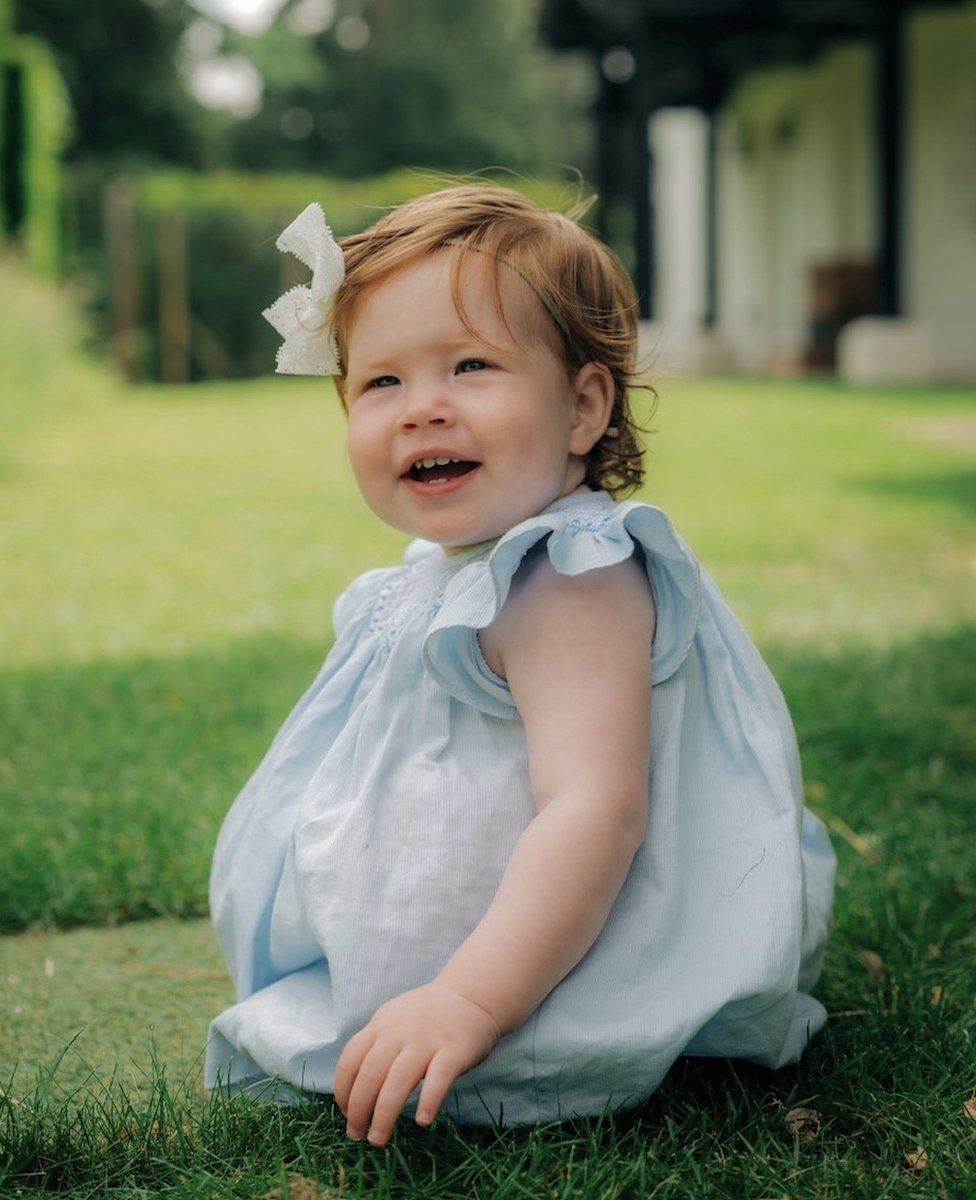 The Duke and Duchess of Sussex have shared a picture of their daughter Lilibet after celebrating her first birthday.
Lilibet is seen smiling at a birthday picnic hosted by the couple at Frogmore Cottage in Windsor.
Prince Harry and Meghan said they were "incredibly touched" by birthday wishes they received for their second child, who was named in honour of the Queen.
Last week would have been the first opportunity for the monarch to meet her great-grandaughter, who was born in Santa Barbara, California, where the Sussexes now live.
The photo was taken by a family friend Misan Harriman at a picnic attended by family and close friends, a spokesperson for the duke and duchess said.
Professional photographer Mr Harriman later shared a black and white snap on Twitter of Meghan holding Lilibet alongside the words: "It was such a privilege to celebrate the 1st birthday of Lilibet with my family and hers! Joy and face painting all around."
They added that more than $100,000 (£79,800) worth of donations had been made in their daughter's honour by people around the globe to World Central Kitchen – an organisation providing meals for those affected by humanitarian, climate and community crises.
Prince Harry and Meghan named Lilibet after the Royal Family's nickname for the Queen, the toddler's great-grandmother.
Her middle name, Diana, was chosen to honour her "beloved late grandmother", the Princess of Wales, the couple said at the time of her birth last year.
She is the Queen's 11th great-grandchild and is eighth in line to the throne.
Her brother Archie was born in May 2019.