The Scottish Tory leader says he cannot in good faith continue to support Boris Johnson's leadership.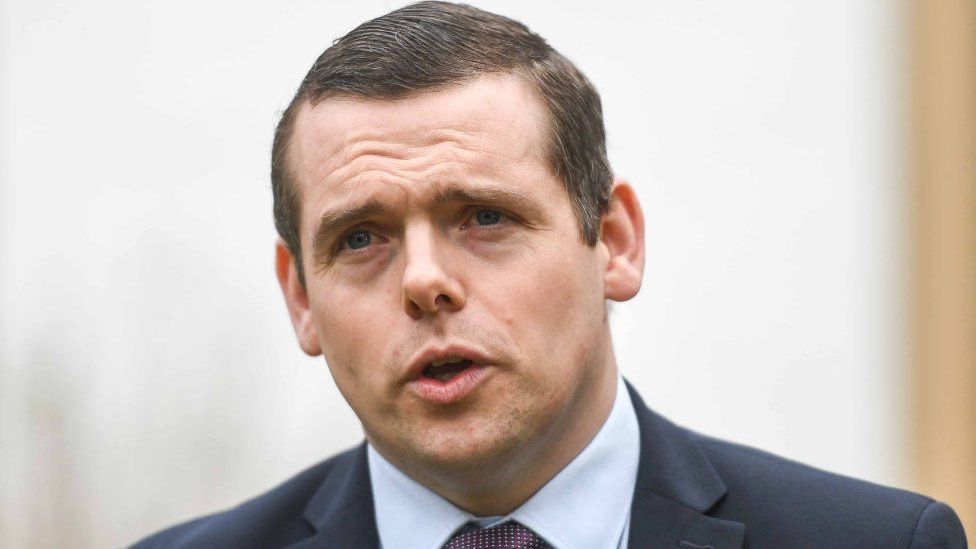 Scottish Conservative Party leader Douglas Ross has said he will vote against Prime Minister Boris Johnson in the confidence motion.
Mr Ross said he had heard "loud and clear" the anger over the breaking of Covid rules in Downing Street.
And he said he was aware that there was even stronger feeling over the statements Mr Johnson had made to parliament on the subject.
"I cannot in good faith support Boris Johnson," added Mr Ross.
"My vote tonight will support the motion of no confidence."
Tory MPs will gather tonight between 18:00 and 20:00 to vote on whether they still have confidence in their leader.
Mr Johnson will need at least half of Tory MPs to affirm their confidence in his leadership in order to survive the vote.
He said that while he had not sought to bring about the vote, it was going ahead and he had therefore considered whether he should support the PM.
He had concluded that he should not support Mr Johnson, but added that the prime minister could be proud of "many of the successes his government have led on", including the vaccination programme and the furlough scheme.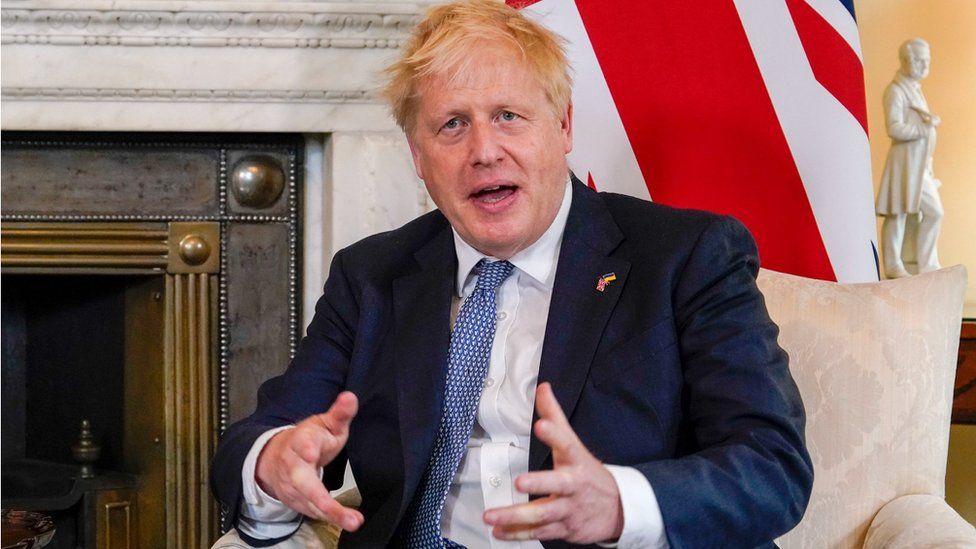 He said toppling him would cause instability that would benefit Vladimir Putin, but added the PM would still have to go if an inquiry found he had misled parliament.
It was confirmed on Monday morning that a vote of confidence in Mr Johnson was to be held.
A vote is triggered when at least 15% of sitting Tory MPs write to the chairman of the 1922 Committee of Conservative MPs – currently Sir Graham Brady – saying they no longer have confidence in their leader.
There are 359 Conservative MPs, which means at least 54 have sent letters of no confidence. Mr Ross was not among the 54 who sent a letter to Sir Graham.
Where do other Scottish Tories stand?
Douglas Ross, who is the MP for Moray as well as an MSP, is one of six Scottish Tory MPs who are able to vote on Monday night.
Scottish Secretary Alister Jack has said he fully supports Boris Johnson.
The other four Tory MPs with Scottish constituencies have not publicly stated how they will vote.
And as it's a secret ballot, the public may never find out whether they gave Mr Johnson their backing or not.
But Ruth Davidson, the former Scottish Conservative leader, has already said Mr Johnson's position is untenable.