Liverpool MP Ian Byrne wants "a full apology" for organisers' claims over chaos at the Paris event.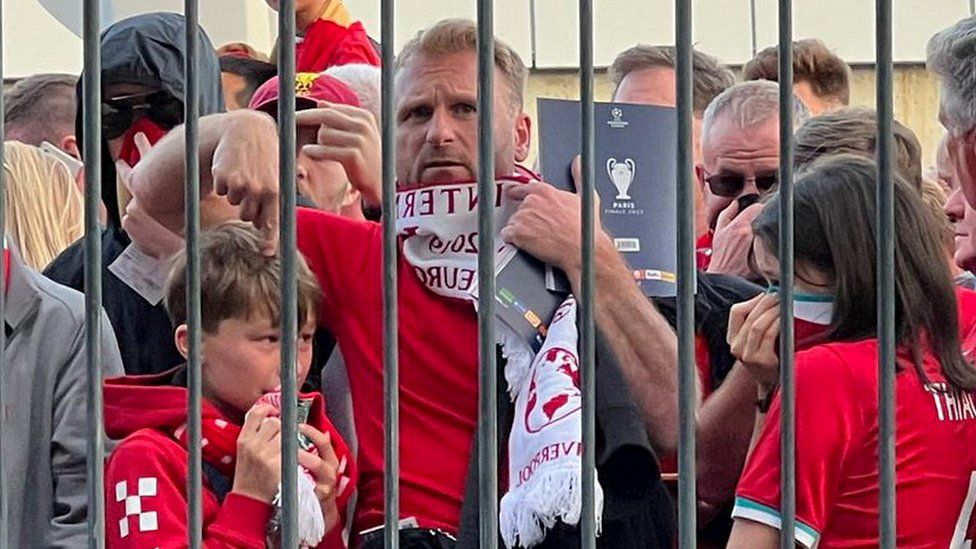 An MP who saw "horrific" scenes at last weekend's Champions League final wants "a retraction of the smears" against Liverpool fans.
Europe's football governing body Uefa and French authorities initially blamed late arrivals and fake tickets for chaos at the game in Paris.
Uefa has apologised but Ian Byrne, who was at the match, wants a full retraction.
The Liverpool West Derby MP is planning a parliamentary motion about the issue.
Mr Byrne, who was also at the 1989 Hillsborough disaster that led to the deaths of 97 Liverpool fans after a stadium crush, told BBC Radio 4 Today that there was "a shambolic breakdown of stadium management" and "extremely hostile" policing in Paris.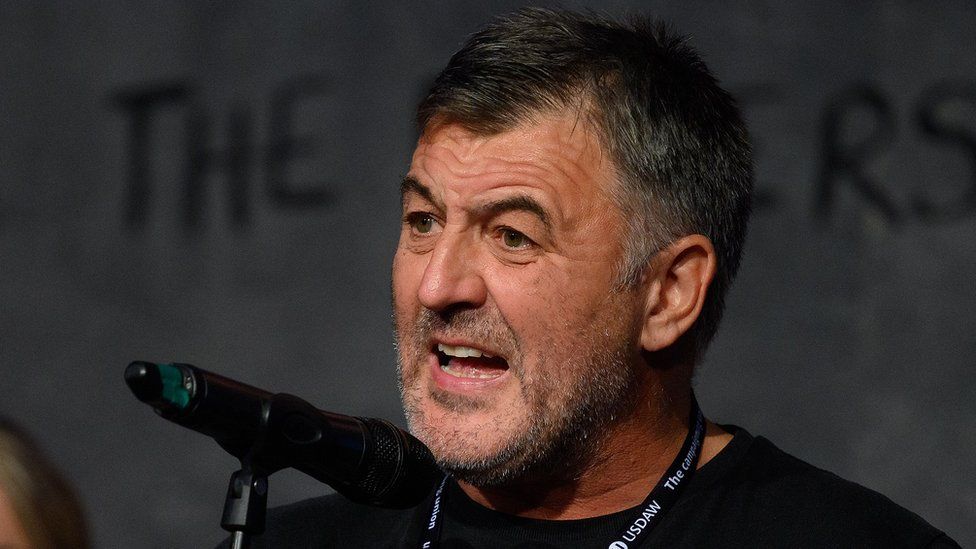 "It was the worst event I've ever seen around a football match since 1989 at Hillsborough and it could have been as serious as Hillsborough with the lives lost," he added.
"It was only the patience of the Liverpool supporters that prevented that from happening because we got absolutely nothing from the authorities."
Following a week of widespread criticism, Uefa apologised on Friday to Liverpool and Real Madrid fans after sections of supporters, including children and elderly people, were targeted with tear gas and pepper spray by French police outside the stadium.
It has also emerged that fans, including Liverpool City Region mayor Steve Rotheram, were robbed and assaulted.
Mr Byrne said Uefa's apology was "a welcome acknowledgement of the horrors that were suffered by both sets of supporters".
He added: "But we need to continue to demand a full public apology and retraction of the smears that were given about the Liverpool fans regarding the delayed kick-off and everything else that's happened".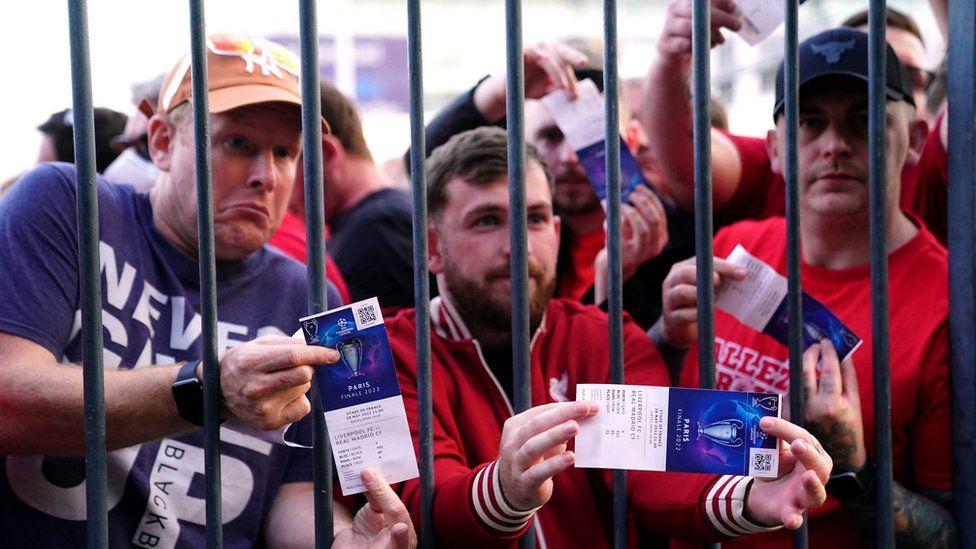 The chaos led to the match being delayed by 36 minutes, with Uefa initially blaming late arrivals even though footage showed thousands of fans had started queuing at least two hours before kick-off.
The claim was condemned by Merseyside Police officers working at the match as well as journalists reporting on the final who said "fans did not arrive late".
France's interior minister Gerald Darmanin later claimed there had been "industrial-scale" ticket fraud and that more than 30,000 Liverpool fans had fake tickets or no tickets outside the stadium.
Mr Darmanin's claim that only English fans had caused problems at the final also prompted widespread criticism including from Liverpool chief executive Billy Hogan who described it as "disgraceful".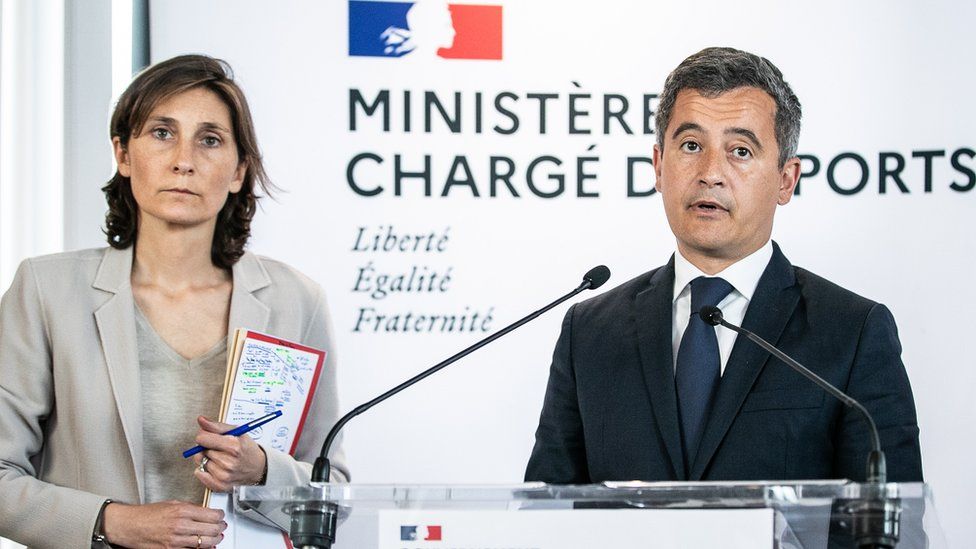 French president Emmanuel Macron later said he had asked his government "to clarify what happened, to determine the responsibilities and to explain them in detail to our compatriots, the British and the Spanish."
He said ticket-holders who were blocked from entering the stadium should be reimbursed "as fast as possible".
Real Madrid, whose fans were also caught up in the turmoil ahead of the club's 1-0 win, asked for answers on who was "responsible for leaving the fans abandoned and defenceless".
Uefa has previously announced that an independent review of what happened at the final will be led by former Portugese sports minister Dr Tiago Brandão Rodrigues.
Mr Byrne said he was concerned about anyone being appointed by Uefa without "due process" and that he hoped people with "huge experience" from the Hillsborough Inquests would be approached to assist.
He added that he planned to submit an early day motion in parliament on Monday to "crank up pressure" on the French government.