Ukrainian refugees in Wales are to be given 100 free tickets for the countries' World Cup play-off.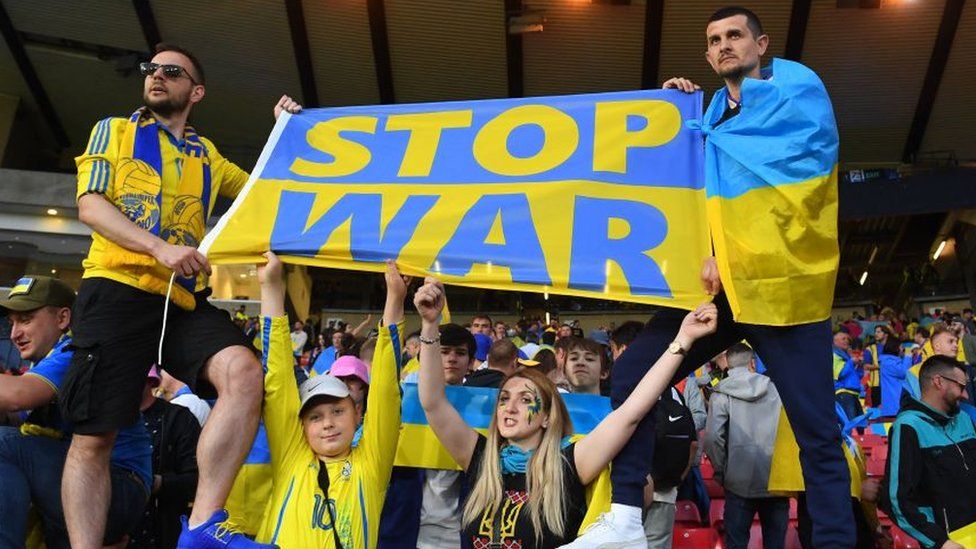 Ukrainian refugees will be given 100 tickets for Sunday's World Cup play-off final in Wales.
The Football Association of Wales (FAW) and the Welsh government confirmed 100 of those fleeing the war will be given a chance to see the game.
Home tickets at the Cardiff City Stadium have sold out.
The Ukrainian ambassador has also been invited, while a welcome message will be waiting for the Ukrainian team when they arrive at Cardiff Airport.
First Minister Mark Drakeford said: "I would like to give a warm Welsh welcome to the Ukrainian football team and their supporters to Cardiff.
"This will be an opportunity for us to reaffirm our support for Ukraine as it fights Russia's unprovoked and brutal act of war.
"I am sure that the game will be a very competitive fixture between two skilful and passionate teams – there is a big prize to be won."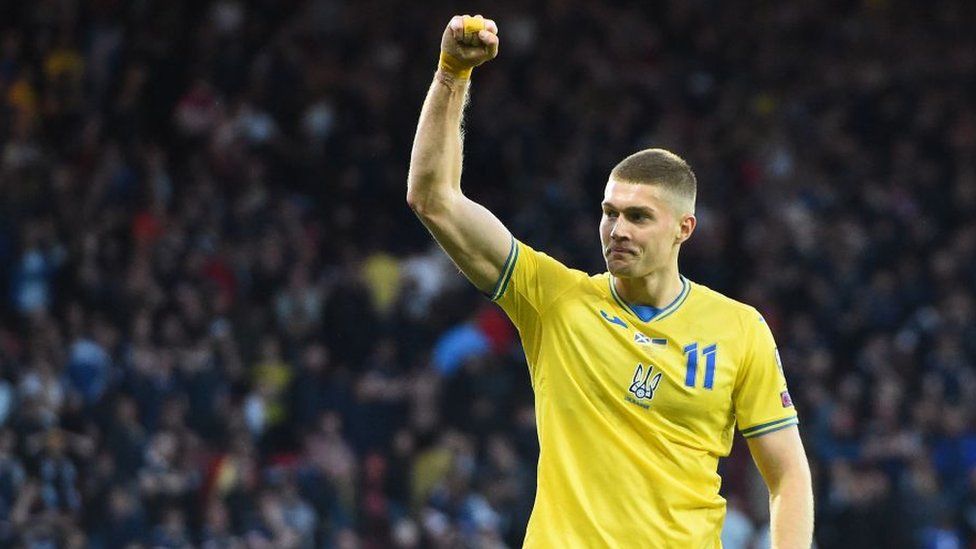 Ukraine qualified for the play-off final on Wednesday by beating Scotland 3-1 in Glasgow, and now face Wales for a place at the 2022 World Cup in Qatar.
Wales are hoping to qualify for the tournament for the first time since 1958, while Ukraine qualified for their first and only World Cup in 2006.