The driving standards agency says action will be taken against companies exploiting learner drivers.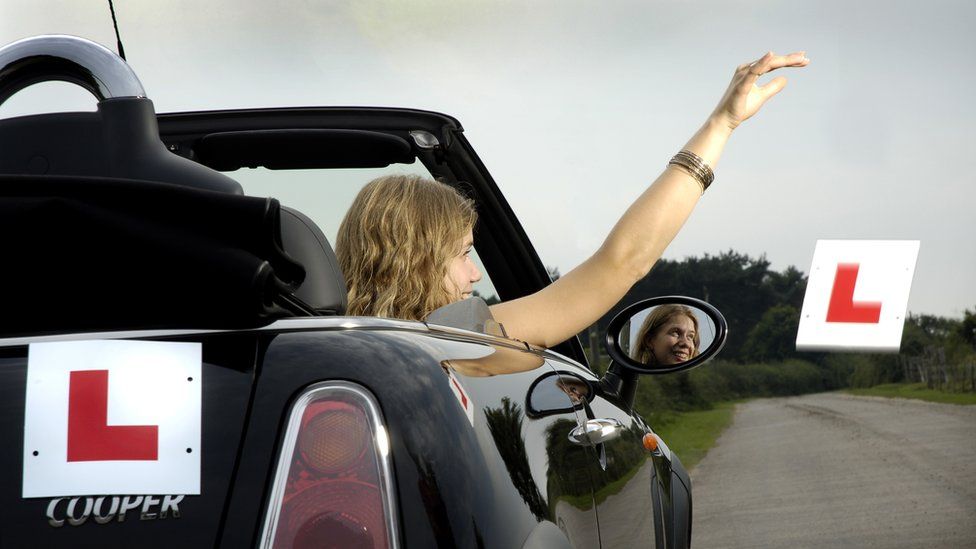 The Driving and Vehicles Standards Agency (DVSA) says it is cracking down on companies reselling driving tests to learners for profit.
A BBC investigation found that some learner drivers had paid more than £200 – more than double the standard fee.
The limit on the number of times a test can be changed has been reduced from 10 to the pre-pandemic limit of six.
The DVSA said it would "work tirelessly to crack down on companies that are exploiting learner drivers".
It is the official body that carries out driving tests in Great Britain.
The demand for driving tests caused by a backlog due to the pandemic has seen many learners turn towards a secondary market.
Some are paying a nominal fee to companies which find them cancelled tests, while others are buying from sellers offering tests for vastly inflated prices.
One provider claimed to use "AI-powered software" to scoop up vacant test slots.
Driving instructors have access to a separate part of the DVSA's booking system, which allows them to book multiple tests for their students. But the BBC found that there was little verification to check who was signing up as it was all done online.
The system was relatively simple to manipulate for profit, with tests booked in advance and then sold on with the buyers' details added.
The DVSA has now stopped accepting new automatic online registrations to use the service. New applications must now be done by e-mail, where they will be thoroughly checked by the DVSA.
Loveday Ryder, the chief executive of the DVSA, said: "We've already put in place measures to monitor and prevent bots from accessing our systems while also strengthening our firewall to tackle the issue.
"We will continue to work tirelessly to crack down on companies that are exploiting learner drivers.
"We've closed the system to new registrations and will rapidly close down accounts that do not belong to driving instructors and driving schools.
"We'll also be taking further steps to make sure all future accounts are linked to driving instructors and those with training businesses."
The terms and conditions of the DVSA's service are being updated to make it clear that instructors are not allowed to use it to profit from managing test bookings.
It has also started removing any registrations that are not linked to driving instructors, with one operator on Facebook confirming that they have had to cease operations.