There are 79 cases to date in the UK, according to the PHA, with figures due to be updated later.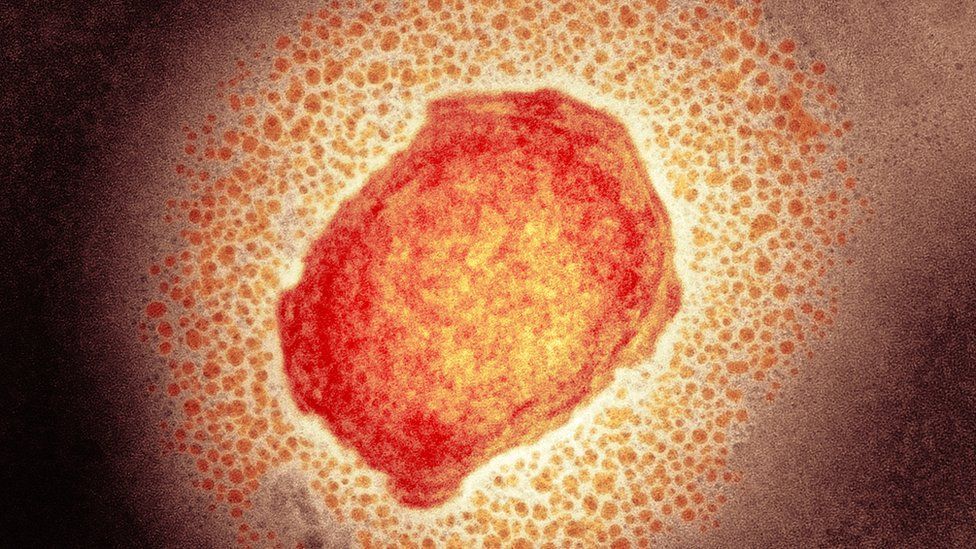 Northern Ireland has had its first case of monkeypox, the Public Health Agency (PHA) has confirmed.
It said to protect patient confidentiality, no further details about them will be disclosed.
The PHA said the case "was not unexpected following the presence of monkeypox cases elsewhere in the UK".
According to the UK Health Security Agency, there are 79 cases to date in the UK, with figures due to be updated on Thursday afternoon.
Monkeypox is caused by the monkeypox virus, of the same family of viruses as smallpox, although it is much less severe and experts say chances of infection are low.
Dr Gillian Armstrong, head of health protection at the PHA, said: "The PHA has been working closely with trusts and GPs to raise awareness of the disease, and set up testing arrangements and clinical pathways.
"Cases of monkeypox are rare as the virus does not spread easily between people; therefore the risk to the Northern Ireland population is considered low.
"Appropriate public health actions are being taken and the PHA is working with the UK Health Security Agency to investigate any potential links with UK cases and we will contact any potential close contacts to provide health information and advice."
'Raise awareness'
The PHA said "a notable proportion of recent cases in England and Europe have been found in gay, bisexual and other men who have sex with men, so the PHA is particularly encouraging them to be alert to the symptoms and seek help if concerned.
"We can assure them their call will be treated sensitively and confidentially.
"The PHA has been working with community and voluntary groups including Rainbow to raise awareness of monkeypox symptoms and action to take if you think you have been at risk of exposure.
"Clinicians should be alert to individuals presenting with rashes without a clear alternative diagnosis and should contact specialist services for advice."
The Department of Health is expected to hold a briefing later on Thursday.
Causes of monkeypox are also being investigated in other countries including the US, Canada and Australia.
The Public Health Agency (PHA) in Northern Ireland said it wanted to "ensure that we are fully prepared for any potential risk to the population".
It has described monkeypox as "a mild self-limiting illness" and said that most people recover within a few weeks.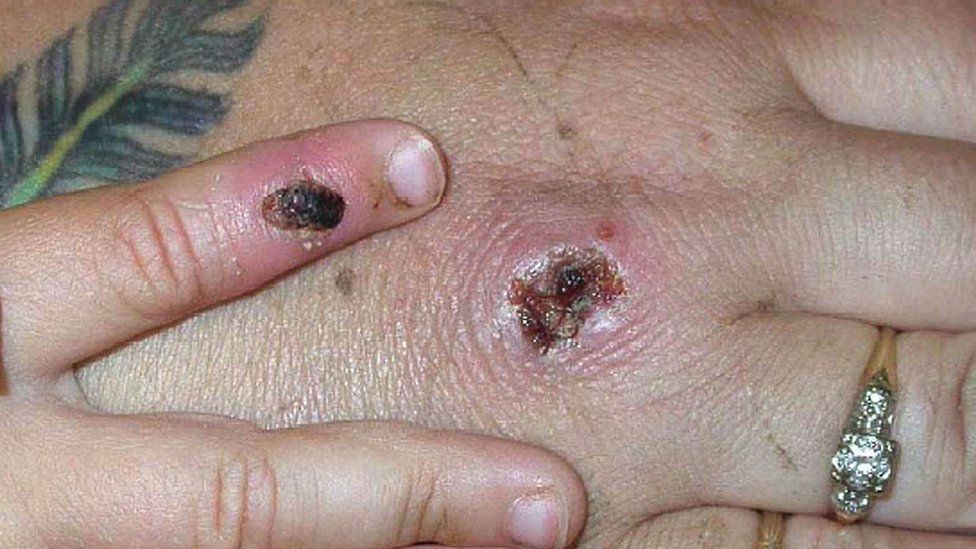 The PHA advises anyone who thinks they have been exposed to monkeypox, or who has "unusual rashes or lesions on any part of their body, especially their genitalia" to phone their local healthcare provider or genitourinary medicine (GUM) clinic.
Earlier this week, the UK Health Security Agency (UKHSA) said people should isolate for 21 days if they have been in direct or household contact with a confirmed case.
How do you catch monkeypox?
The disease can be spread through close contact with an infected person
It can enter the body through broken skin or through the eyes, nose or mouth.
The infection usually clears up on its own and lasts between 14 and 21 days.
It has not previously been described as a sexually-transmitted infection, but it can be passed on by direct contact during sex.
What are the symptoms?
Symptoms include fever, headache, muscle aches, backache, swollen lymph nodes, chills and exhaustion.
A rash can develop, often beginning on the face, then spreading to other parts of the body, particularly the hands and feet.
The rash changes and goes through different stages before finally forming a scab, which later falls off.
Symptoms usually take between five and 21 days to appear after infection.