Once the final version is sent, it will be up to Downing Street to decide when the report is made public.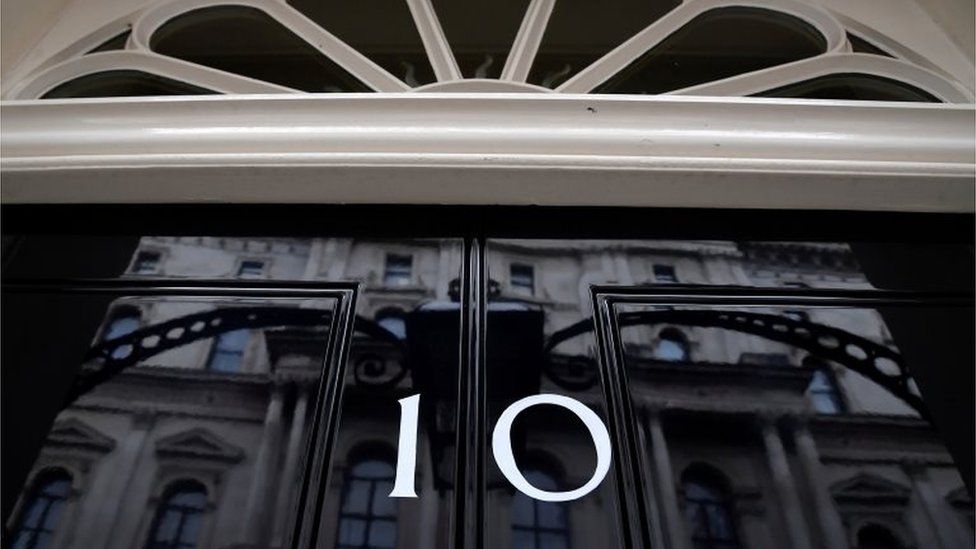 Sue Gray – the senior civil servant tasked with investigating Downing Street lockdown parties – will hand her completed report to No 10 on Wednesday.
The final work on the inquiry is being finished on Tuesday evening, before the report is expected to be emailed over.
It will then be up to No 10 to decide when to make the findings public – and when Boris Johnson will make his promised statement to the Commons.
No 10 hoped he could answer MPs questions at 12:30 on Wednesday.
This would be just after he has faced Labour leader Sir Keir Starmer at the last Prime Minister's Questions before recess.
But it is possible the timing may slip, depending on when Mr Johnson receives the report.
After a raft of allegations came out at the end of last year about rule-breaking parties in Downing Street and Whitehall during the Covid pandemic, No 10 appointed the UK's top civil servant, Simon Case, to lead an inquiry into the claims.
However, he was forced to step aside in December after it was revealed a party took place in his own office.
Ms Gray took on the job, examining 16 events over a dozen dates between May 2020 and April 2021.
But her report was delayed in January when the Metropolitan Police launched its own investigation into 12 of the gatherings.
An interim report published by Ms Gray days later pointed to "failures of leadership and judgement" by parts of No 10 and the Cabinet Office.
But now the Met has completed its investigation – which resulted in 126 fines, including one for the prime minister for attending a birthday party – Ms Gray can publish her full findings.
'Uncomfortable reading'
The focus on the lockdown parties has ramped up in recent days, with photos of the PM raising a glass at a leaving do leaked to ITV, and insiders revealing the extent of the gatherings to the BBC's Laura Kuenssberg.
In her report for Panorama, people who attended the events told her how staff crowded together and sat on each other's laps, and how party debris was left out overnight.
Mr Johnson has managed to keep the support of the majority of his party so far, but many Conservatives have said they were waiting to read Ms Gray's full report before deciding on his future as their leader.
Tory MP Charles Walker told the BBC that the report would "make uncomfortable reading", but the "seminal moment" for the PM had been when the police report concluded and he faced no more fines.
"My suspicion is – actually my strong inclination is – the prime minister is through the worst of it," he added.
Fellow Tory MP Stuart Anderson also said: "People have moved on from this."
Asked if he was nervous of the report, he added: "I'll be glad when it's done. Nobody wants to be in this scenario, but let's get it done and move forward."
Others have been more critical since the revelations, however, with former Justice Secretary Sir Robert Buckland saying Mr Johnson will have to resign if he knowingly misled Parliament.
He told BBC Radio Wiltshire: "Legitimate questions have to be raised, and that's why I want to see the fullest explanation."