A union is warning of invigilator shortages as pupils sit their first summer exams since 2019.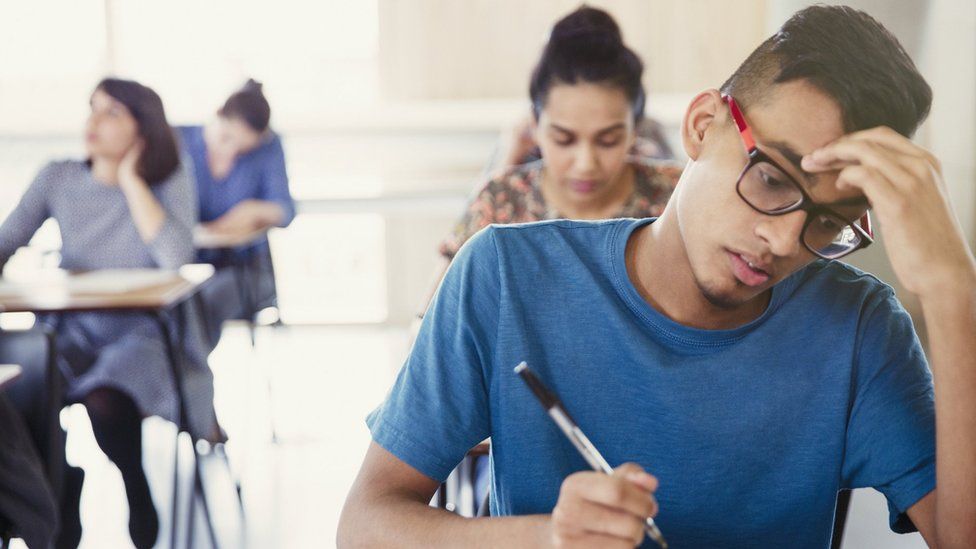 Head teachers are warning of disruption in this summer's school exams amid a shortage of invigilators, fuelled by fears of catching Covid.
The Association of School and College Leaders says staff in England, Wales and Northern Ireland are being diverted from normal work to oversee the exams.
Some parents, too, are being asked to help, according to some school staff.
The Department for Education doesn't expect major problems as schools should have made "robust contingency plans".
More students than ever are sitting in-person A-levels and GCSEs for the first time this week, after the last two years of traditional assessments were cancelled because of the pandemic.
But fewer invigilators are returning to oversee them because they are worried about Covid or have moved on to other work, unions say.
There is also a higher demand because more students with anxiety are asking to take exams in separate rooms.
Some schools have been asking parents to step in, while the ASCL says others "have had no choice" but to train other members of staff.
But the DfE says it doesn't expect "general disruption". A spokeswoman said: "Schools and exam centres are well prepared to handle any challenges, having been asked to have robust contingency plans in place."
Katherine McDiarmid, exams officer at Kendrick School in Reading, has put "constant adverts out" for invigilators this year, and has trained two part-time librarians and some parents.
"The Covid situation has meant that a lot of [invigilators] have decided they don't want to work. They don't want to put themselves at risk," she said.
"People who were your really experienced key room leads – that could do the job standing on their heads – have left."
The librarians are volunteering outside their normal working hours, so it will not affect their jobs.
But Geoff Barton, general secretary of the ASCL, said invigilator shortages had left some schools with "no choice" but to train their own staff and redeploy them from their normal duties, which, he said, was "likely to have an impact on provision".
Normally, one invigilator must be present in written exams for every 30 students, but this requirement has been relaxed to one-for-40 because of the shortages.
Teachers are also being allowed to invigilate exams in their own subjects, which is not normally permitted.
Schools have been advised that they can delay exams or split students into groups if they cannot find enough invigilators.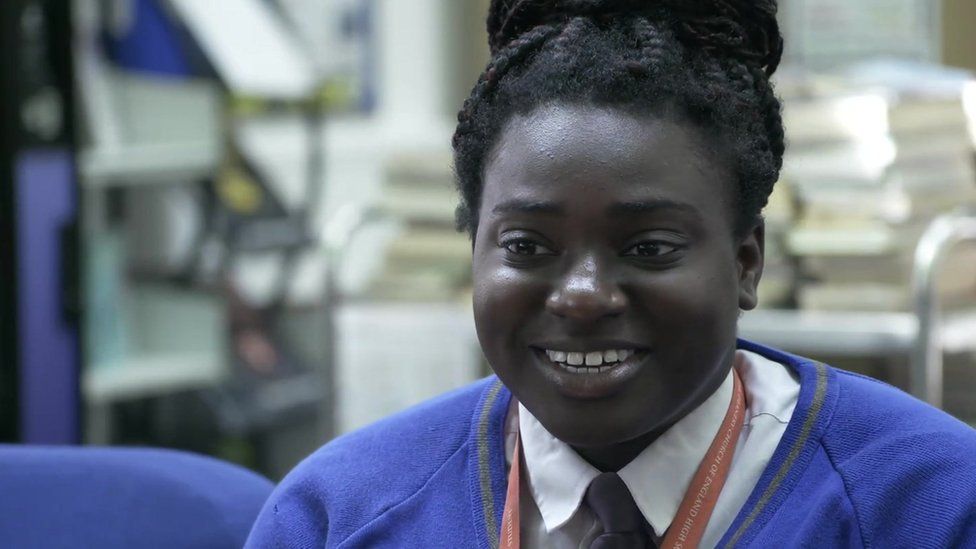 Mr Barton said even more invigilators were needed to satisfy the growing number of students wanting to sit their exams in rooms away from the main exam hall because of "high levels of stress and anxiety".
Leanne Turner, deputy head teacher at The Deanery Church of England High School in Wigan, has set up rooms for those who have asked to sit exams separately since Covid – some because they need additional support, such as scribes, but others for reasons of wellbeing.
She said she needed "a lot more" invigilators to oversee those extra rooms.
"The thought of returning to school for some children was just too much to bear," she said.
"Going into the sports hall, being there with another 250 children, sitting still for all that time, walking into that actual room – it's a bridge too far for many of them that are already feeling wobbly."
Among those invigilators is Helen Albers, who is also the school's medical officer and is used to spotting signs of anxiety.
"I'll see their legs are shaking, their breathing might get a little bit faster – so [I'll] just go over to those children and let them know that we're here," she said.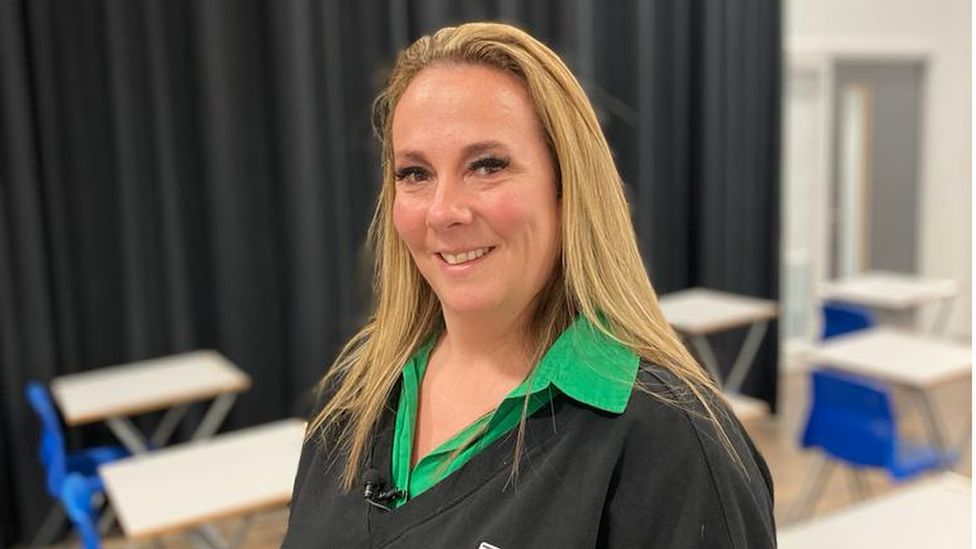 Year 11 student Chelsea said she was "really nervous" about exams but was happy they were finally happening.
"After two years of the pandemic, our year is going to be the actual year to do our GCSEs," she said.
"It's scary, but at the same I'm grateful for it because it means I get to actually try my hardest."
'Perfect storm'
Jugjit Chima, chief executive of the National Association of Exams Officers, said the situation had been made worse because many members had not experienced an exams season before.
And some schools had been late to recruit invigilators because they had not been convinced that exams would go ahead this year following the cancellation of summer exams in 2020 and 2021.
"We've almost had a perfect storm this year," he said.
Mr Chima voiced concern about the potential for "malpractice" if invigilators were trained at short notice, as they might not have a thorough understanding of the rules.
A spokesman for the Joint Council for Qualifications said exams boards "fully appreciate the difficulty some schools and colleges have faced in securing invigilators".