Boris Johnson and Japanese PM Fumio Kishida are expected to agree a defensive partnership.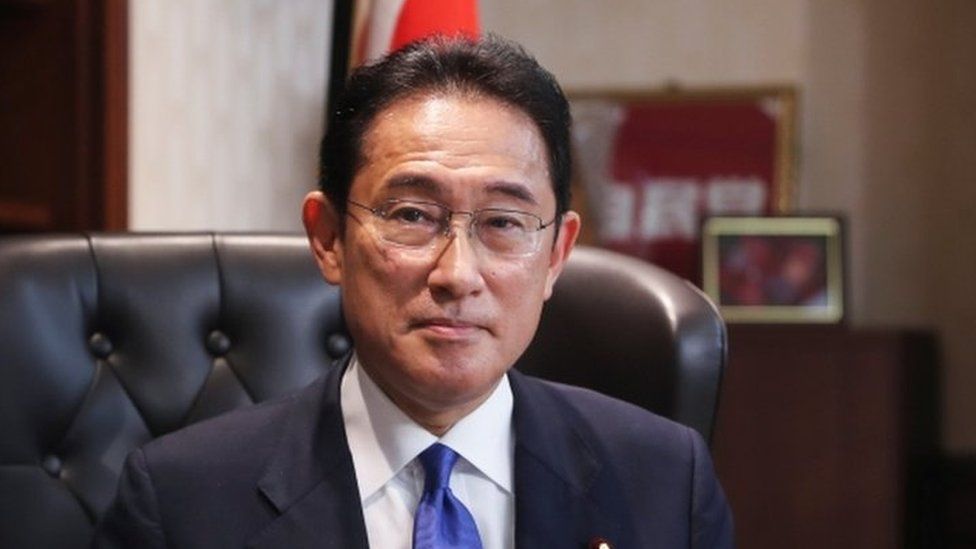 New ways of putting pressure on Russia will be on the agenda when Boris Johnson meets with his Japanese counterpart on Thursday.
The UK prime minister and Fumio Kishida are also set to agree a new defence partnership between the two countries.
The reciprocal access agreement will allow British and Japanese forces to deploy together for training, joint exercises and disaster relief.
Mr Kishida's first visit as PM will be marked with a RAF flypast.
The agreement – the first of its kind that Japan has signed with a European country – will boost the UK's commitment to the Indo-Pacific, Downing Street said.
One of the focuses of the Downing Street meeting will be on how to exert pressure on Russia and help allies become less dependent on its oil and gas, No 10 said.
Japan, a member of the G7, is part of the Western alliance defending Ukraine and has condemned the invasion, imposed sanctions on Russia and sent non-lethal military aid to Kyiv.
Mr Johnson said the two countries were "focused on driving growth, creating highly skilled jobs and ensuring we remain technology superpowers".
He will also announce the former business secretary Greg Clark as Britain's new trade envoy to Japan.
During the meeting the two leaders will eat some food from the Fukushima region, including Japanese popcorn, to mark the lifting of restrictions on food products from the Japanese region after the 2011 nuclear disaster, Downing Street said.
The flypast is expected to take place at about 11.10am and include two Typhoon fighter jets and the RAF Voyager Vespina.