It follows reports that officials were fined for a garden party Boris Johnson attended in 2020.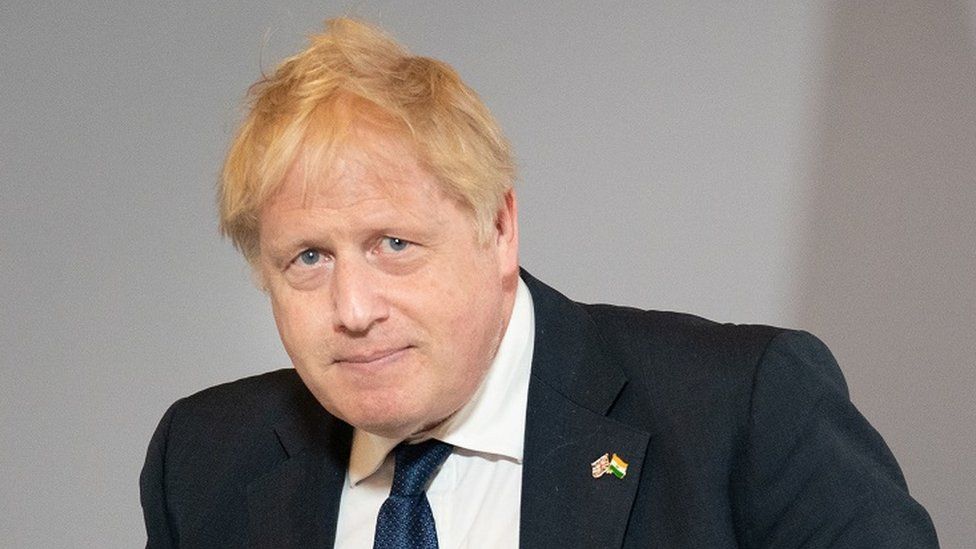 Boris Johnson has not received any further fines for breaking lockdown rules, Downing Street has said.
The confirmation comes after sources told ITV News fines had been issued for a drinks party in the Downing Street garden attended by the PM in May 2020.
Mr Johnson has previously apologised for attending the "bring your own booze" event, saying he "believed implicitly" it was a work event.
Strict Covid rules were in place when the event was held on 20 May 2020.
People could not leave their homes – or be outside the place they lived – without a reasonable excuse, which included work where you couldn't work from home.
On the same day, the government Twitter account reminded people of the existing guidance that gatherings must be limited to two people outside.
The BBC has not been able to confirm whether fixed penalty notices have been issued over the event.
Meanwhile, Mr Johnson arrived back in the UK after a two-day trip to India, during which he played down the Partygate row, saying voters wanted the government to "focus on the issues on which we were elected".
Earlier this month, Mr Johnson, his wife Carrie and the Chancellor Rishi Sunak were fined by the police for breaching lockdown rules by attending a gathering to celebrate his birthday in June 2020.
All three apologised but Mr Johnson and Mr Sunak rejected calls to resign.
The prime minister is known to have attended at least two more of the 12 events being investigated by Met Police – including the 20 May gathering – meaning he could be fined again.
And there has been increasing speculation he could face a leadership challenge from within his party if May's local elections go badly for the Conservatives.
Asked during his trip to India whether he would still be in post by October – his target date for a trade deal with the country, he replied: "Yes."
He also faces a future investigation by the Commons privileges committee, after MPs gave it the go-ahead on Thursday.
No 10 initially tried to delay a vote on approving the inquiry, but later backed down in the face of unease among Tory backbenchers.
The committee will determine whether Mr Johnson misled MPs by telling them Covid rules were followed in No 10 – a charge regarded as a resigning matter under the ministerial rulebook.