Moscow says it hit the Ukrainian capital overnight and would launch more strikes in response to any attacks on Russian territory.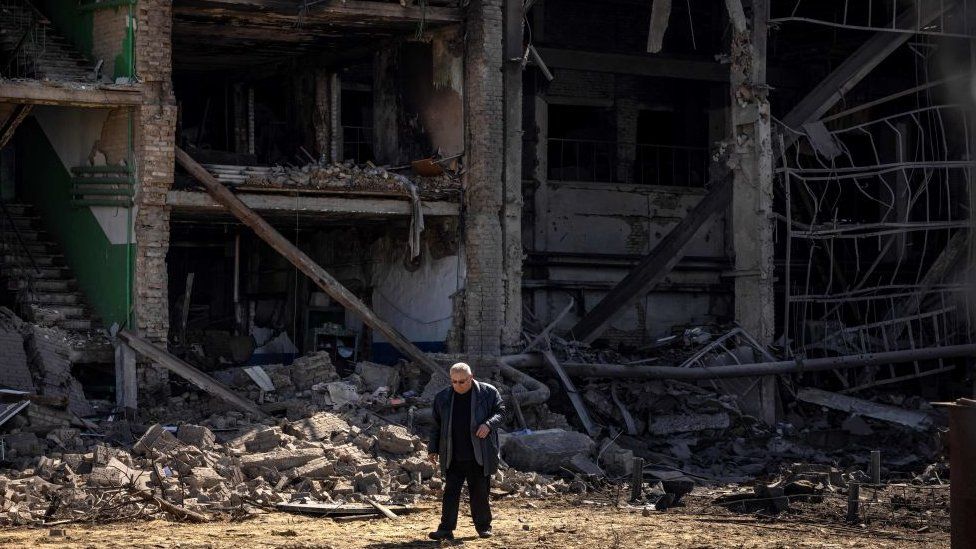 Moscow says it will respond to any Ukrainian attacks on Russian territory by striking Kyiv with more missiles.
The "number and scale" of attacks will go up if its own settlements become targets, the ministry said.
The warning came as Russia announced a missile strike on a military factory near Kyiv, which it claimed was in response to a Ukrainian helicopter attack on a Russian village.
Ukraine denies it carried out the attack.
"Tonight, sea-based high precision long-range "Kalibr" missiles hit a military facility in the outskirts of Kyiv," Russian defence ministry spokesman Igor Konashenkov said.
The strike targeted Ukraine's Vizar military facility that was producing and repairing anti-aircraft and anti-ship missile systems, Mr Konashenkov added, warning that Russia would intensify missile attacks on the capital if Ukraine continues what he described as attacks on Russian land.
He said: "The number and scale of missile strikes against objects in Kyiv will increase in response to the commission of any attacks of a terrorist nature or sabotage on Russian territory by the Kyiv nationalist regime."
On Thursday Russian officials accused Ukraine of sending two helicopters 10km (6 miles) into Russia's Bryansk region, bombing a residential building in the village of Klimovo and injuring eight people.
Kyiv denies the attack and accused Russia of staging the incident to stir up "anti-Ukrainian hysteria".
The BBC has not been able to verify the claims.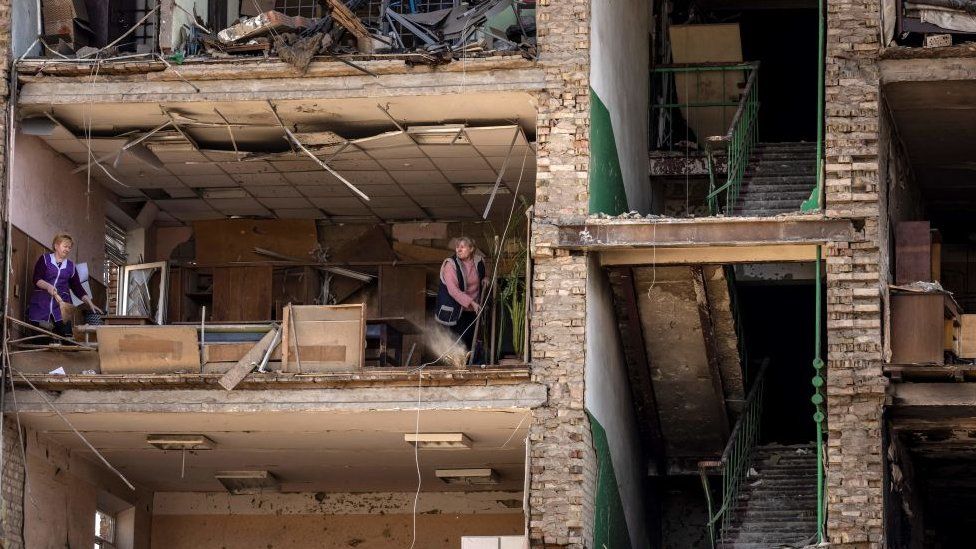 Russian forces started withdrawing in March from around the Ukrainian capital to focus on Russian efforts to seize eastern parts of the country, but Kyiv remains vulnerable to missile strikes.
The military factory targeted in the strike produced anti-ship missiles, including some similar to the Neptune ones that Ukraine claims to have used to attack and sink the Moskva vessel.
The Russian account of the warship's sinking differs. Moscow defence officials claim an unexplained fire onboard caused ammunition to explode, ultimately causing the Moskva to "lose its balance" as it was being towed to port.
It is still not independently confirmed how the heavily-defended Black Sea flagship sank.

War in Ukraine: More coverage