A man whose uncle died in the Grenfell Tower fire says he was left alone to find his missing relative.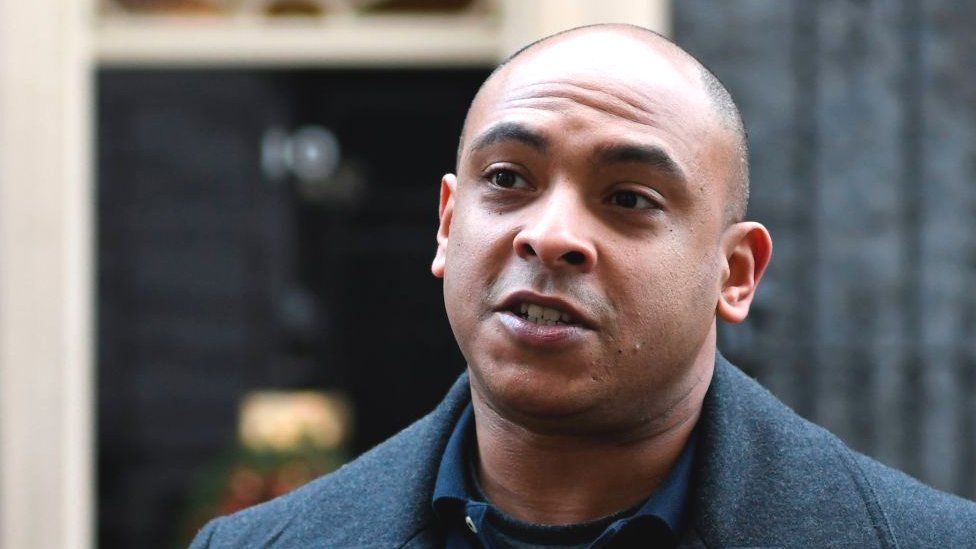 A man who lost his uncle in the Grenfell Tower fire has told the inquiry into the disaster that authorities were more concerned about a riot than helping him.
Karim Mussilhy said he felt abandoned in the chaotic days following the fire, and had no help to find out what happened to his uncle, Hesham Rahman.
Mr Rahman's death was only officially confirmed two months later.
The council apologised on Monday for its failings.
Recalling the days after the fire in June 2017, Mr Mussilhy said despite a tense atmosphere in North Kensington, the families were focused on finding their loved ones.
But he said the government and council "dug their head into the sand and tried to portray that we were some kind of criminals like we were going to form a mob".
"That seemed to be their main interest. They were more concerned about an uprising," he said.
"These crooks, these criminals, the government, the local authorities, they've not learnt their lessons."
Mr Mussilhy said he thought the government was "put in place to look after its people, its most vulnerable people and help would come swooping in".
"It never happened. They never planned to. They don't care about us."
He said as the days went on it became "more and more apparent that we were completely left alone".
Residents had to make their own lists of survivors.
"We were abandoned in the worst way possible while we were looking for our relatives," Mr Mussilhy said.
Mr Mussilhy recalled seeing smoke and flames coming from his uncle's flat and convincing himself he wasn't in there.
"There's no way I'm standing here watching my uncle smoking and burning. I just wouldn't allow myself to believe that," he said.
Mr Mussilhy told the inquiry his only sources of information were people he knew and the media.
He said some journalists were acting like "parasites trying to feed and attach themselves to vulnerable people".
But he also said that out of "sheer desperation" he allowed a Sky News team to follow his search for his uncle, in case they might help him to find more information.
A number of local organisations opened their doors to survivors, providing what the council called "rest centres", but Mr Mussilhy said there was no sign of any official presence at the centres.
The possibility that his uncle had died only started to become apparent when he saw fire brigade T-shirts laid out near the tower with notes written by firefighters.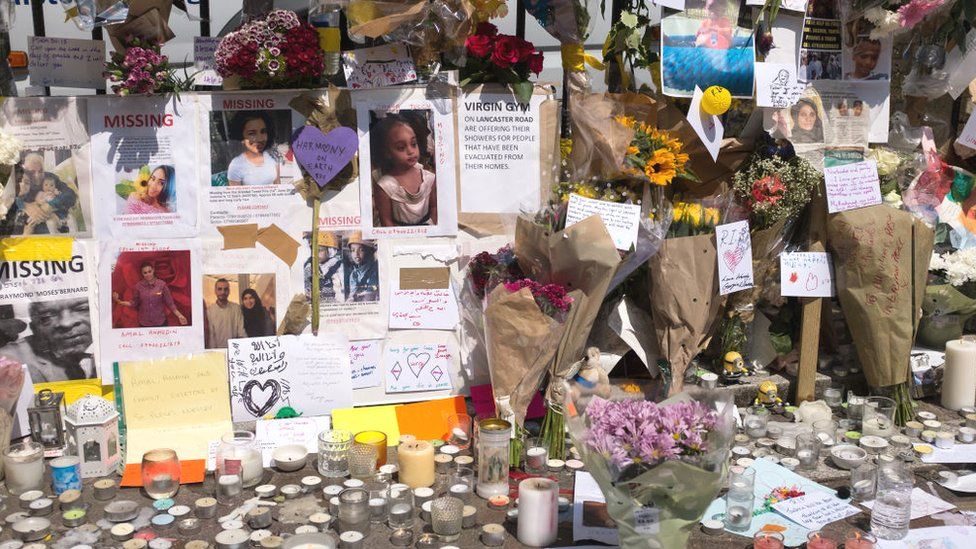 In his written statement, he said the notes read "to all those on the 21st floor and above, we are sorry we couldn't get to you".
Hesham Rahman lived on the 23rd floor.
"I realised [my] uncle was probably dead and we watched him burn," he told the inquiry.
Mr Mussilhy is now a leading member of Grenfell United, which represents many of the bereaved, survivors and residents of the area.
He said it had come together because official sources of help were not available.
"Grenfell United exists because of their non-existence. They purposefully left people to fend for themselves," he said.