The Labour leader launches his party's local election campaign with a focus on the cost of living.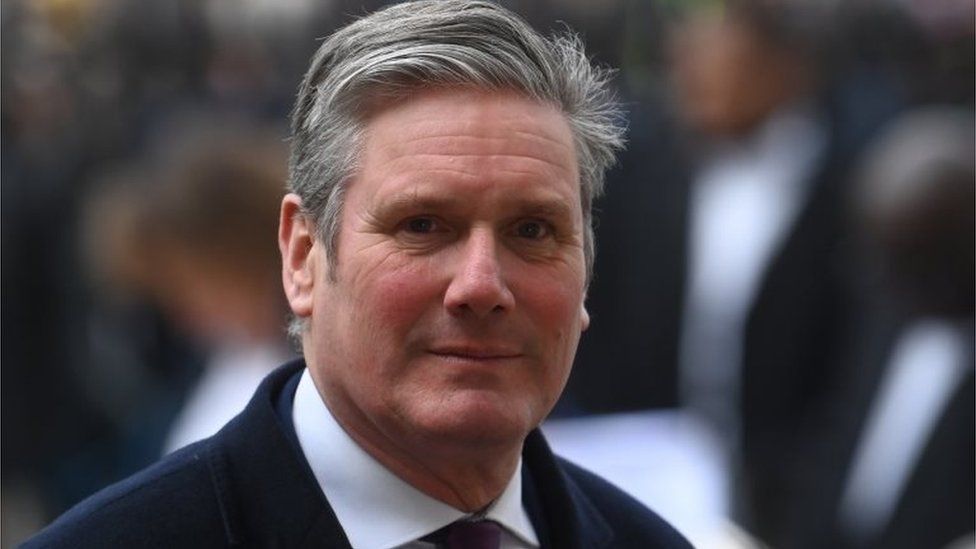 Labour will be on the side of voters, Keir Starmer will say, as he launches the party's local election campaign.
Speaking in Bury, he will accuse the Conservatives of a "pathetic" response to rising prices and urge voters to send the government a message "they cannot ignore".
The Labour leader will also highlight its plan to cut energy bills through a windfall tax on oil and gas companies.
The local elections take place on 5 May in England, Scotland and Wales.
In Northern Ireland will vote for members to the Northern Ireland Assembly.
The votes will be the first electoral test for party leaders since the war in Ukraine, increases to the cost of living and the row over parties held in Downing Street during the coronavirus lockdown.
Sir Keir will kick off his party's campaign by claiming families will be an average of £2,620 a year worse off under the Conservatives.
The Office for Budget Responsibility has predicted household incomes will drop by 2.2% this year.
Speaking alongside deputy leader Angela Rayner, Sir Keir will tell voters: "In exactly five weeks, you get the chance to send the Tories a message they cannot ignore.
"A message that Britain deserves better than the pathetic response we got to the Conservative cost of living crisis in the mini-Budget."
Last week Chancellor Rishi Sunak delivered his Spring Statement in which he set out measures aimed at easing the pain of rising prices – including a cut to fuel duty.
But Sir Keir will say the government "takes far more than it gives to working people" pointing to a coming rise in National Insurance tax.
"Labour would tackle the Tory cost of living crisis by cutting your bills by up to £600 funded by a windfall levy on the excess profits of the oil and gas companies," he will add.
The Labour leader will also promise to change employment law to prevent "scandals like P&O" – a reference to the ferry company which sacked 800 staff without a consultation, with plans to replace them with cheaper agency workers.
And on crime, he will accuse the government of not being "in control" and will pledge to introduce police hubs "in every neighbourhood".