The sporting retailer has halted its business in Russia after criticism of its decision to stay.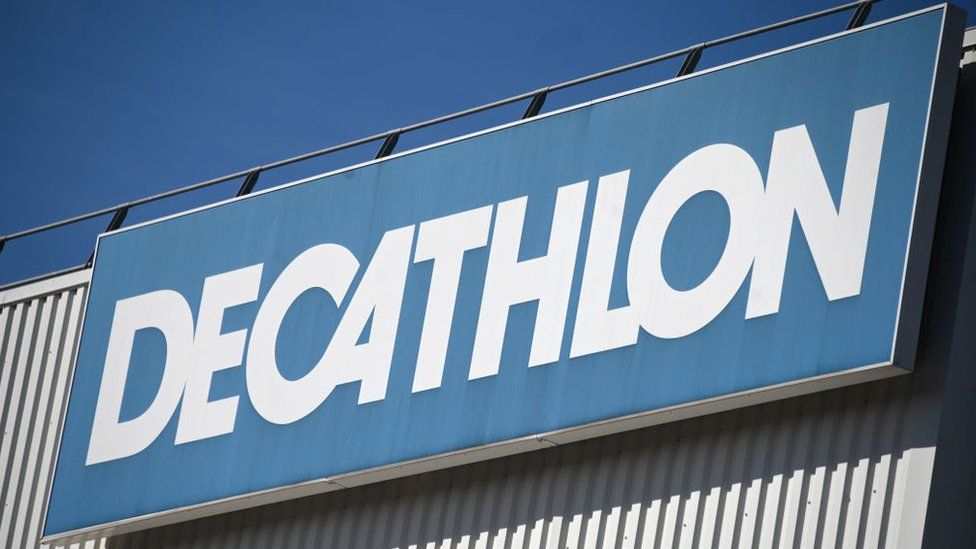 Sporting retailer Decathlon is facing growing criticism for continuing its business in Russia, despite the invasion of Ukraine.
Posts on social media called for a boycott of the French company, which has 60 stores in Russia.
Ukraine's foreign minister has also called for people to stop shopping at Decathlon because of its refusal to suspend operations in Russia.
The BBC has approached Decathlon for comment.
McDonald's, Coca-Cola, Starbucks and Ikea are among the companies which have halted business in Russia, amid mounting pressure on firms to pull out following the invasion of Ukraine.
Decathlon is owned by French retail giant Association Familiale Mulliez, which has also been criticised for continuing its other businesses in Russia.
They include supermarket chain Auchan, which has 41,000 employees and 311 stores in Russia, according to its website.
Some people expressed outrage at the company's decision to keep trading in Russia on social media, alongside the hashtag #BoycottDecathlon.
"For two decades myself and my family have been a regular customer of @decathlonuk and I've freely recommended their products to others. No more," one wrote.
On Sunday, Auchan defended its position on Russia.
"Our job is to do everything we can to ensure that the inhabitants of our countries of operation have access to good quality food at an affordable price and thus meet the essential food needs of the civilian population," it said in a statement.
"Abandoning our employees, their families and our customers is not the choice we have made," the company added.
It said it had stopped its investments in Auchan Russia and it was not currently making any profit in the country.
It came after Ukraine's Foreign Minister Dmytro Kuleba said in a tweet: "By refusing to end business activities in Russia, Auchan Holding makes a conscious choice to further sponsor Russian atrocities in Ukraine and make blood profits."
He called on customers to boycott the company, along with Decathlon and home improvement chain Leroy Merlin, which is also owned by Association Familiale Mulliez.
Last week Ukrainian President Volodymyr Zelensky used an address to France's Parliament to call on French companies, including Auchan and car manufacturer Renault, to pull out of Russia.
Renault later announced that it was suspending its work at its Moscow factory.

War in Ukraine: More coverage