Music industry revenues went up by 18.5% in 2021 thanks to hits by Adele, Taylor Swift and BTS.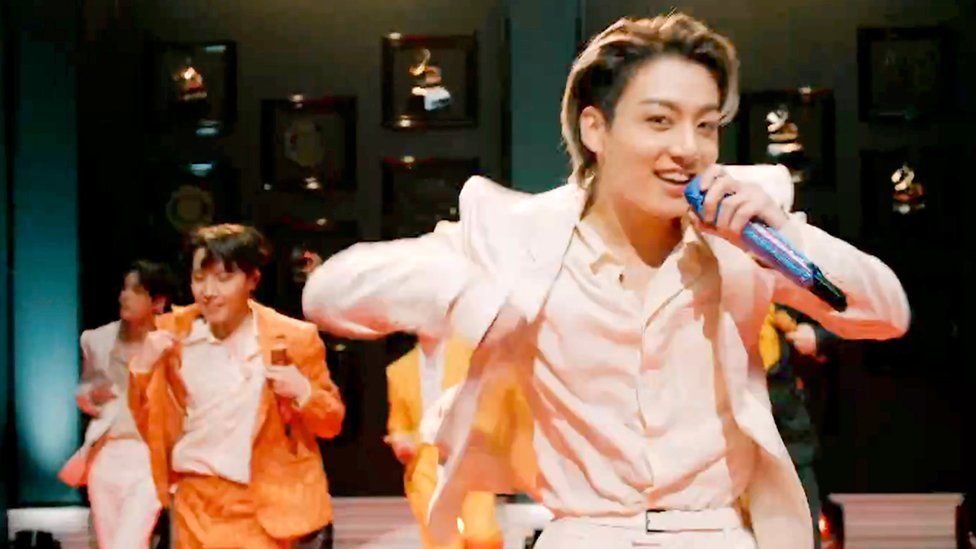 Global music revenues grew at the fastest rate in more than two decades last year, with help from artists like BTS, Taylor Swift and Adele.
Revenues surged by 18.5% to $25.9bn (£19.5bn) in 2021, the highest level this century.
The growth was driven by streaming, with 523 million paid subscribers, up from 443 million in 2020.
Streaming now accounts for 65% of total revenues, with CDs, vinyl and cassettes making up 19% and downloads 4%.
The remaining 11% comes from a mixture of royalty payments and licensing music to films, TV shows and adverts.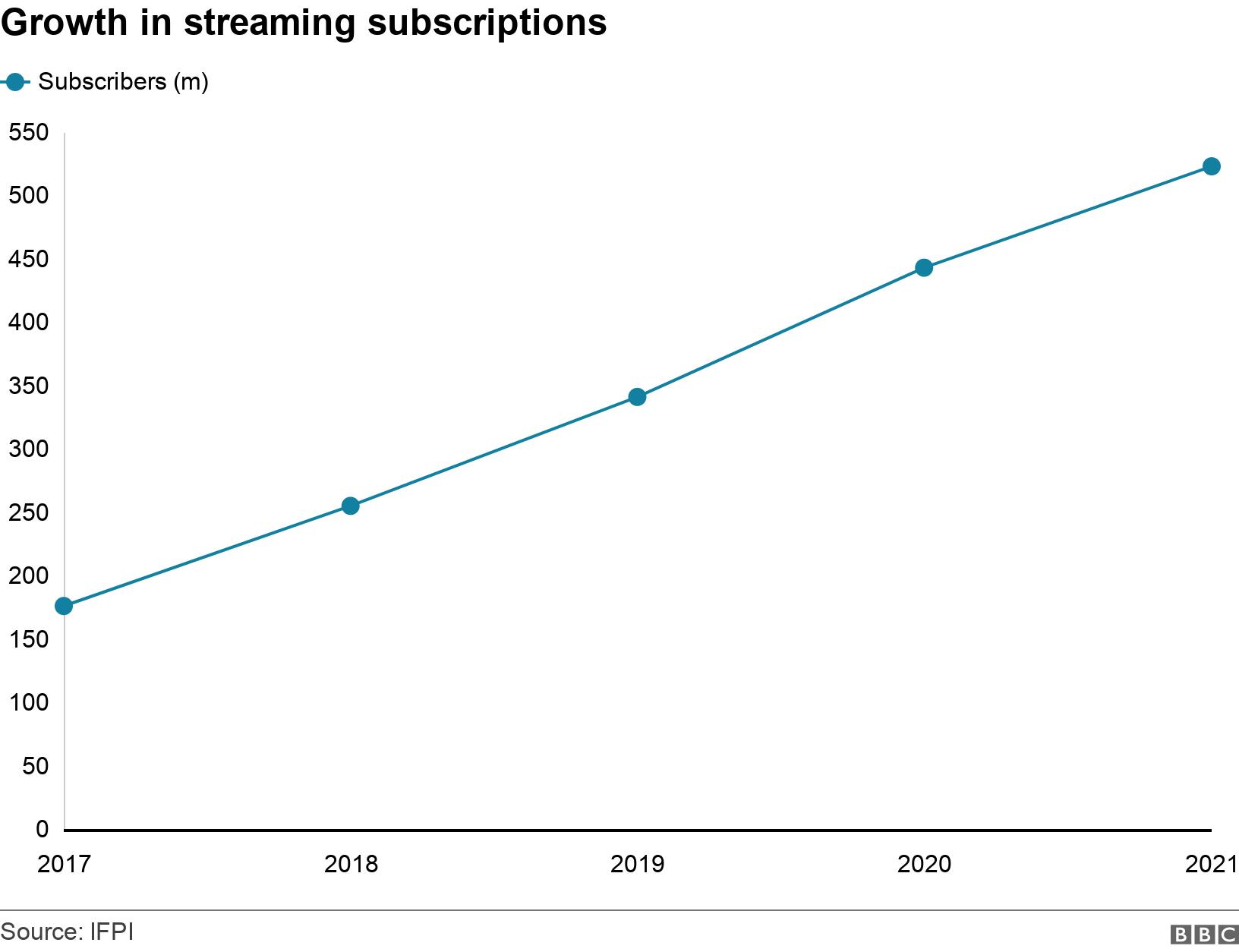 The figures mean the industry has enjoyed a seventh consecutive year of growth, according to trade body the International Federation of the Phonographic Industry (IFPI).
"It's hugely encouraging," chief executive Frances Moore told the BBC. "We lived through that dire period after 1999 where the industry declined by 40%.
"We didn't envisage we'd be in a situation [this year] where we report on 60 or 70 countries and every single one is in growth."
Although streaming is the engine of the industry's recovery, revenues were up in every format except digital downloads last year.
Sales of CDs increased for the first time this millennium, and vinyl revenues were up by 51%.
Total streaming – including both paid subscriptions and advertising-supported listening – grew and is now worth $16.9bn (£12.75bn)
Russia revenues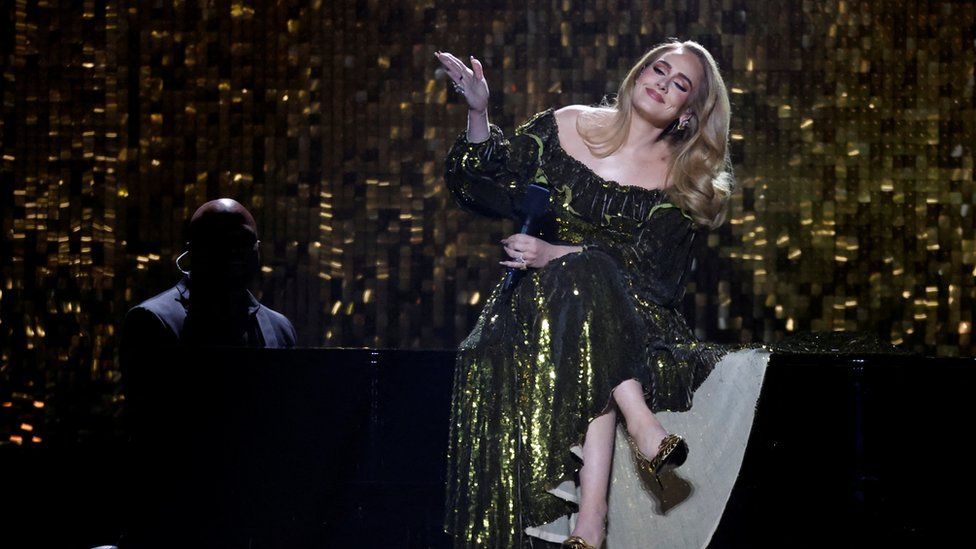 All of the record labels represented by the IFPI have suspended operations in Russia, the fifth biggest music market in Europe, since the invasion began last month.
Although significant, Russia only accounts for 1.3% of global revenues (about $336m), Moore said, meaning the move would have little impact on the global industry.
"We just want to get back to a situation where people in Russia and Ukraine can enjoy music in a peaceful, non-violent environment," she added.
BTS top the charts
The UK music industry grew at a slightly slower rate than the global average, with revenues up 12.8% to £1.3bn, according to the BPI.
Revenues in the US outpaced the rest of the world, up 22%; while lockdown-bound Australia was the world's slowest-growing market, on 3.4%.
The IFPI report highlighted the increasingly global nature of music consumption, with artists from Latin America, Africa and Asia featuring among the year's top 100 artists.
South Korean band BTS were the biggest-selling act for the second year running after topping the US Billboard chart three times and earning a Grammy nomination for their Michael Jackson-inspired single Butter.
"Who could have imagined that 20 years ago?" Moore asked. "It's a phenomenon."
US songwriter Taylor Swift was the year's second best-seller, the same position she held last year, while Adele came third.
Adele's fourth album, 30, was the most popular record overall, selling 4.7 million copies; while The Weeknd's Save Your Tears was the year's biggest single.
African artists like Wizkid, Ckay and Burna Boy also had a successful year, encouraged in the UK by the recently-launched Afrobeats chart.
"It's an exciting moment for artists from the continent," said Temi Adeniji, managing director of Warner Music South Africa. "I really do deeply believe that this is a transformative moment for the continent."
However, she said more needs to be done to reflect the diversity of Africa's musicians.
"The continent is… much more than Afrobeats," she said. "There are so many different genres that we can take a look at that have the potential to do exactly what Afrobeats has done."
Adeniji cited the global success of Ckay's Love Nwantiti as an example of how other countries are embracing African music.
"We really did break this track in non-English-speaking markets," she explained. "France was the first country in which the song went number one and that was definitely a first for us.
"It's also been a top three hit in the UK, we've gone platinum in the US as well and it's gone, I think, three times platinum in India. We're hoping to replicate that [with other artists] going forward."