The force is accused of failing to investigate claims a British paedophile is abusing children overseas.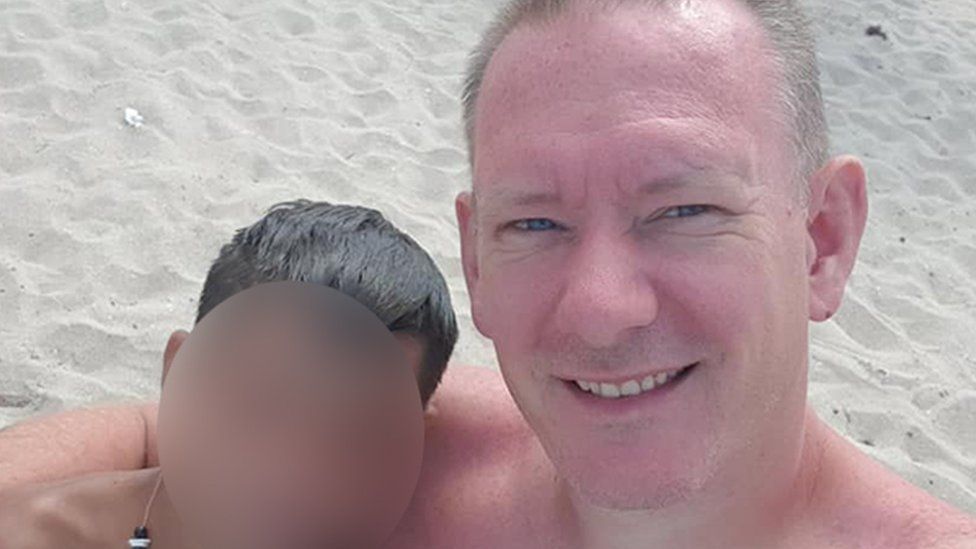 A former prosecutor has accused the Metropolitan Police of a "dereliction of duty" over failures to investigate a British paedophile who is on the run.
Nazir Afzal fears Daniel Erickson-Hull, who fled to Bulgaria in 2017, may have abused hundreds of children there.
Witnesses said they had handed the force evidence of offending but the force had failed to act.
The Met Police said it was not investigating but anyone with information should get in touch.
Erickson-Hull, now 46, was jailed in 2017 for making and possessing hundreds of indecent images of children.
Extradition request
After his release later that year he was supposed to sign the sex offenders' register and was barred from travelling abroad without notifying the authorities.
He failed to meet either of these conditions before travelling to Bulgaria in 2017 and the Metropolitan Police issued a European Arrest Warrant seeking his extradition back to the UK.
However, Bulgaria does not have a sex offenders' register so did not recognise Erickson-Hull's breaches as a crime and refused to send him home.
Since then Erikson-Hull, who was originally from Plaistow in east London, has been living in a deprived Roma neighbourhood called Nadezdha in Sliven, posing as a missionary and youth worker.
Erickson-Hull is known to have been visiting the neighbourhood as far back as 2015 and Radio 4's File on 4 has heard allegations of sexual abuse spanning more than half a decade.
Former volunteer Dawn Gibbs, from Houston, Texas, said she walked in on him in bed with a group of boys in 2019.
Ms Gibbs decided to leave the country soon afterwards but says before she went, a group of about 15 children confided in her they were being abused by Erickson-Hull.
"This young man interrupts the conversation to say, 'We're having sexual relations with Daniel.' And I just stopped. And I looked at him… and I said, 'What?'
"The youngest boy who made the allegation would be around 10," she said.
Ms Gibbs says she told the Metropolitan Police about his actions but did not receive a reply.
Search history
The force can investigate child sex abuse committed by British offenders abroad through Section 72 of the Sexual Offences Act but no investigation has taken place.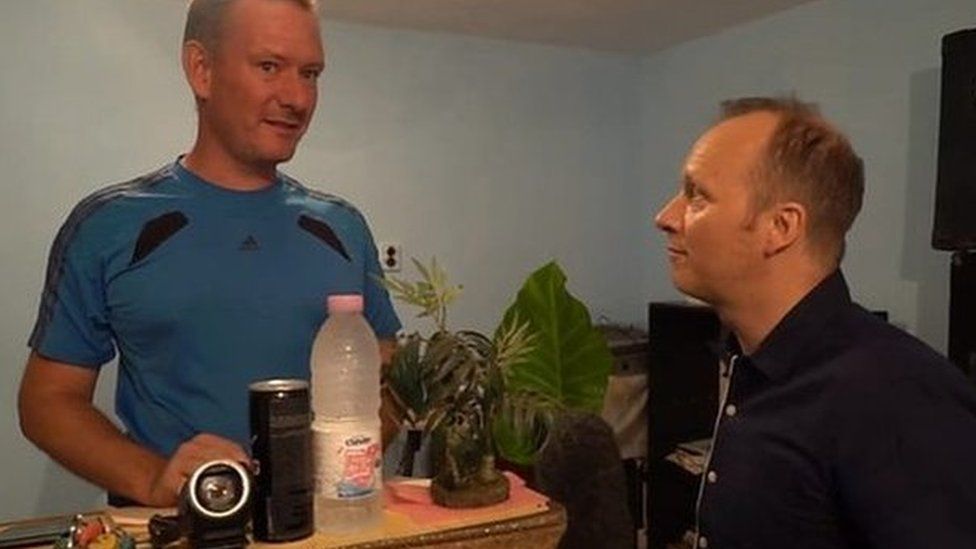 Mr Afzal, a former national lead prosecutor for child abuse cases at the Crown Prosecution Service, said: "This is horrific industrial level sexual abuse.
"It would not surprise me if we're talking about potentially hundreds of children abused by this suspect."
Erickson-Hull's sister Anna, 43, has also revealed she discovered her brother's search history was littered with searches for child sex abuse.
Ms Erickson-Hull says she gave the Metropolitan Police access to her brother's search history.
In 2019, File on 4 travelled to Nadezdha and confronted Erickson-Hull about his crimes.
It prompted Bulgarian police to raid his home where he was discovered with children and he was charged with sexually abusing eight boys.
But the case collapsed when the victims withdrew their statements following repeated protests from some members of Nadezdha's Roma community who demanded Erickson-Hull's release.
The Metropolitan Police said: "We would encourage anyone who has information about suspected offences in London to contact the Metropolitan Police.
"If offences reported to us are alleged to have taken place in a different country then we will share this with the relevant police force.
"We are not aware of any new Metropolitan Police investigations in this case."
Mr Afzal said: "The police's statement is a dereliction of duty when it comes to a British citizen whom we've already convicted, whom we've allowed to leave the country, who appears to be abusing children on a on a wholesale industrial scale in a very vulnerable community in Bulgaria.
"The police here have a duty to investigate this thoroughly."
File on 4: The Paedophile Preacher will be broadcast on Tuesday March 1 at 20:00 on Radio 4 or you can download the podcast onBBC Sounds