Lauryn and Josh Vartan say they considered the name Eunice but decided to stick with Florence.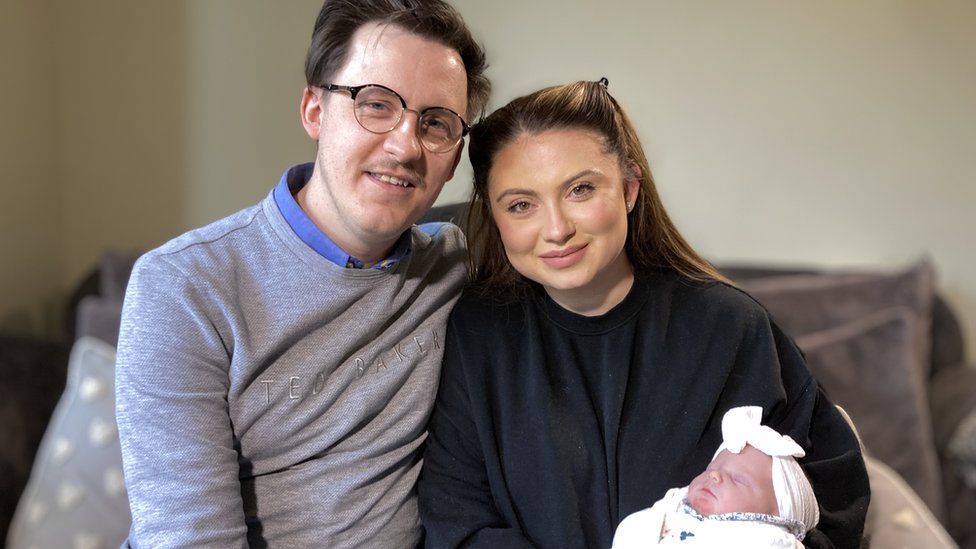 A couple from Suffolk welcomed their baby on the side of the road as Storm Eunice blew in.
Lauryn Vartan was due to be induced on Friday, but baby Florence had other ideas as Mrs Vartan's contractions started at 23:00 GMT on Thursday.
By 04:00 on Friday she and husband Josh were in the car on the way from Felixstowe to Ipswich Hospital, but almost immediately needed to pull over.
Florence was delivered by her dad on the hard shoulder 45 minutes later.
Mr Vartan said: "It's something I didn't expect to be doing but I feel total euphoria.
"[It is] such a lovely feeling – like something you see in a movie, but never think you'll have to do anything like it; it's a bit far-fetched but actually such a lovely experience."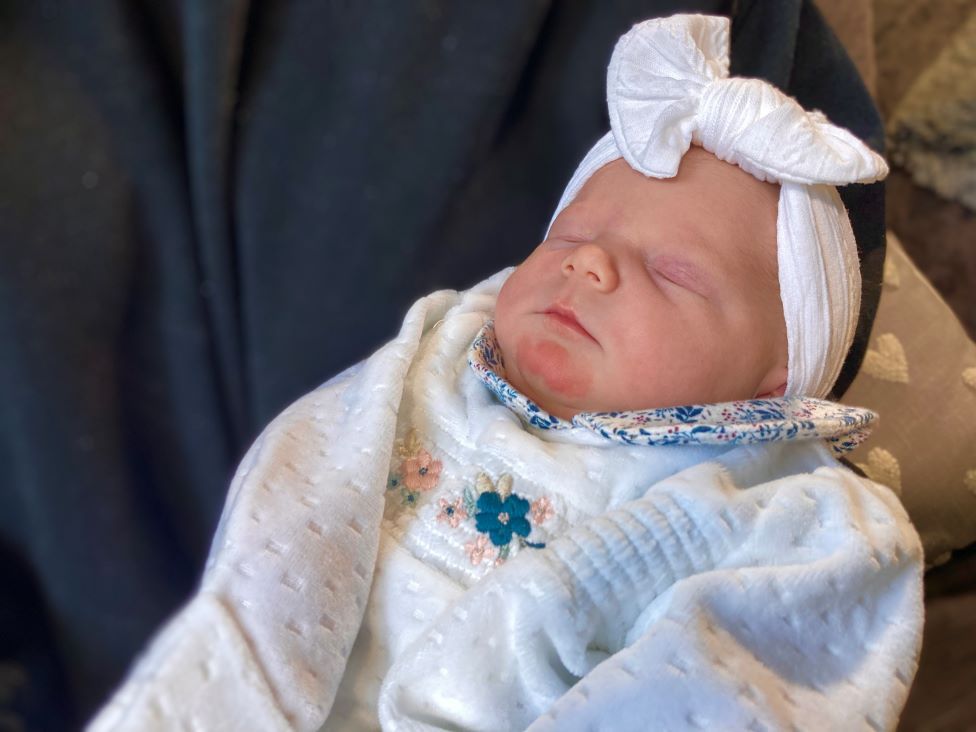 Mrs Vartan was "stressed" but still managed to issue "a very strict instruction 'to pull the car over now'" to her husband."
"We live in the centre of Felixstowe. We got as far as the Dock Spur roundabout and had to pull over," he said.
"As soon as I looked I could see my daughter's head."
Ambulance staff talked Mr Vartan through what he needed to do via the phone, but being in the car he did not have all the right tools – "no shoelace, safety pin or towel".
"I said we had a dressing gown which Lauryn had for labour and they said that was perfect to catch and wrap the baby in," he said.
Florence was delivered at 04:45 and Mr Vartan said his wife was almost thankful for the winds, which were picking up, as the fresh air through the open door during labour made the experience "a bit less hot".
Mum and baby were both "doing fantastic", Mr Vartan said.
Midwives did suggest naming the baby Eunice, but after careful consideration the family decided to stick with Florence.