Vulnerable youngsters living where the six-year-old was killed face "drift and delay" in getting support.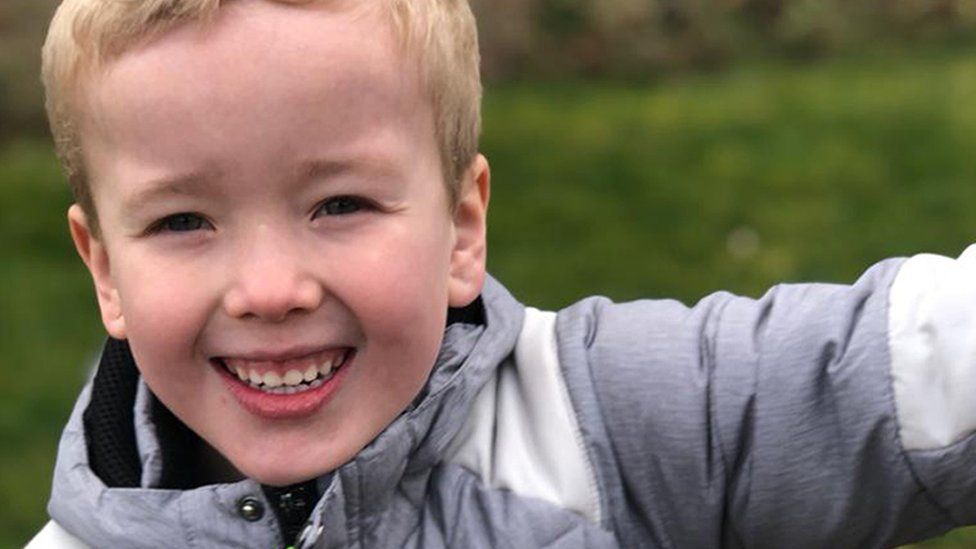 Vulnerable children living where schoolboy Arthur Labinjo-Hughes was tortured and killed have to wait too long for help, a report has found.
Arthur, six, died in June 2020 following a campaign of violence by his father and stepmother.
A probe of services in Solihull has since uncovered a "significant" number of children who remain in "unknown risk" due to assessment delays.
Solihull Council said it had already begun improvement work.
The report, published on Monday, found "too many children in Solihull face drift and delay" under the support framework delivered by multiple local agencies.
Watchdogs said provision was "under-resourced" and showed a lack of "clear understanding" of the experiences of "children and their families that need help and protection".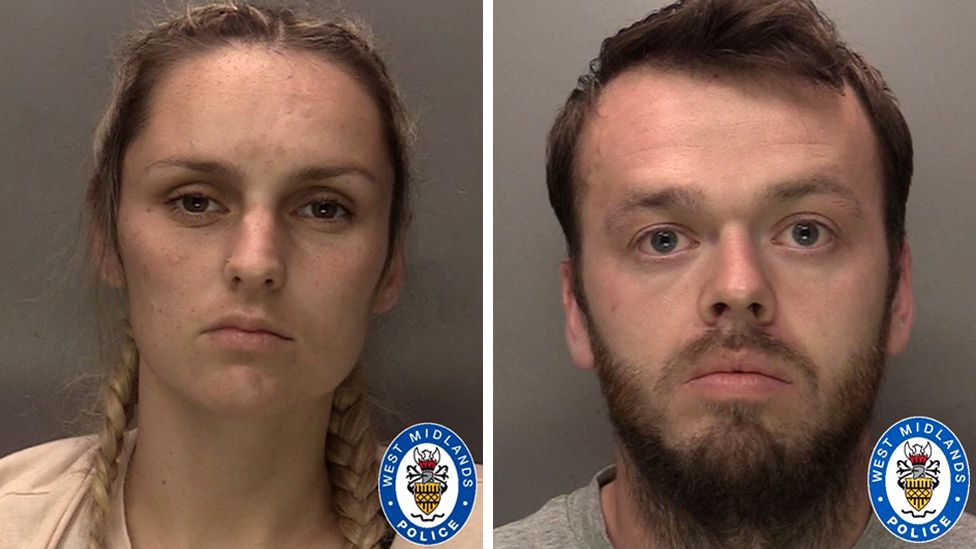 The pair's trial heard Arthur had been poisoned with salt by Tustin and subjected to regular beatings by both adults. He was also given punishments such as being denied food and drink and being made to stand for hours alone in a hallway.
Tustin delivered a fatal head injury to Arthur while in her sole care.
During the trial, it emerged social workers from Solihull Council had visited the boy's home in the months before he died and found no issues, despite relatives raising concerns.
A national inquiry commissioned after the pair's sentencing is to focus on the precise circumstances of the case. In the meantime, a Joint Targeted Area Inspection (JTAI) last month probed how local agencies worked together to help needy children.
The JTAI found Solihull's Local Safeguarding Children Partnership had experienced frequent changes of personnel which "resulted in a loss of knowledge and experience".
It also warned long-standing issues in ensuring there were enough social workers had been compounded by Arthur's death, making those in the profession "highly reluctant to work in Solihull".
Additionally, inspectors were "concerned" about record-keeping flaws within the police system, including multiple records for the same person, and children not linked on the system to their parents, carers, siblings, and those who may pose a risk.
They identified one case of a child who was not linked to her father who had a criminal record, meaning an incident of domestic abuse to which the child was exposed did not appear on her record.

Analysis – Alison Holt, Social Affairs Editor
Too many children experience "drift and delay" in having their needs, and risks they may face, assessed in Solihull.
It's a stark conclusion from the inspectors as they try to provide context to why concerns raised about Arthur Labinjo-Hughes didn't lead to more action.
Knowing when to step in to protect a child is an incredibly tough judgment call. Information is almost inevitably patchy, but the inspectors describe the front door of Solihull's child protection services, as significantly under resourced.
It points to immense pressure to meet daily demand, not enough social workers and long-term systemic issues, including delays in getting early support to those who need it.
Such pressures are not unusual. Many children's services teams in England say they are dealing with growing need and struggling to recruit staff.
Years of squeezed council budgets mean there have been significant cuts to the early intervention services which might head off later problems.
There is a government review into the whole system currently under way, and many will argue that these deep-rooted problems have to be addressed if children are to be better protected.

Solihull Council said it had already launched an Improvement Board and recruited an independent chair to begin work on improving safeguarding in the borough.

Related Internet Links
The BBC is not responsible for the content of external sites.