A family 'does the very British thing' after their house is storm damaged… and goes to the pub.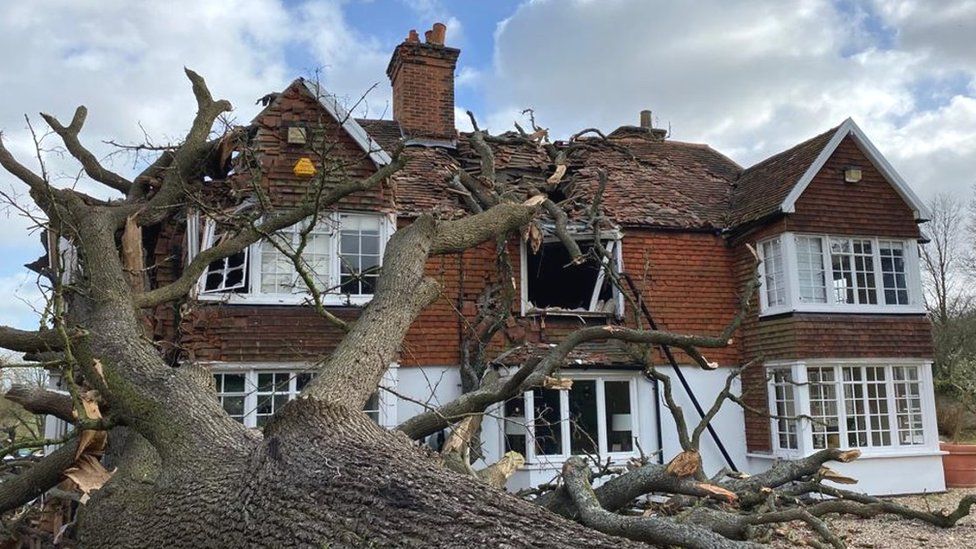 A huge 200-year-old oak tree uprooted by Storm Eunice came crashing down on top of a family home.
Sven Good said he was working in his parents' detached house in Brentwood, Essex, when he "heard a creak and then a massive bang".
Moments later the tree smashed through several rooms, causing extensive damage to the property on Friday morning.
After shedding a few tears, Mr Good said, the family "did the very British thing and went to the pub".
He said the protected ancient oak in the front garden had shown no signs of instability before, but it came down with its full force.
"I was on a conference call when I heard a huge breath of wind, a creak, and then a massive bang," he said.
"My girlfriend was working in another room and told me she had heard something, and asked if a window had smashed.
"I said: 'No, the house has just been destroyed'."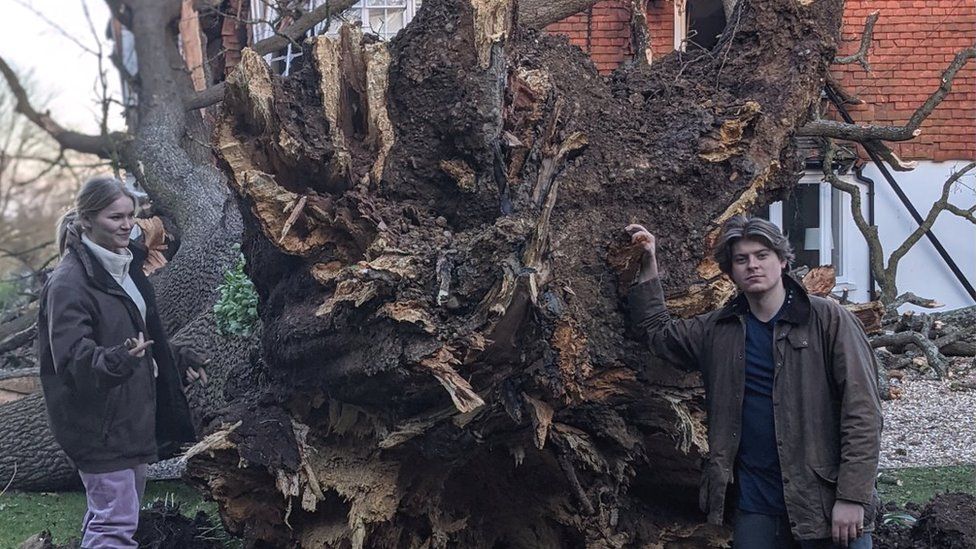 The tree took part of the roof and badly damaged several rooms on the first and ground floors.
Mr Good said his car, which his mother had advised him to move amid storm warnings the previous evening, was also wrecked.
"Ironically, if I'd left it where I'd originally parked it, it would have been fine," he said.
"We stood outside looking at what the storm had done, and my dad had a tear in his eye – and then we did the very British thing, and said, 'Let's go to the pub for a pint'."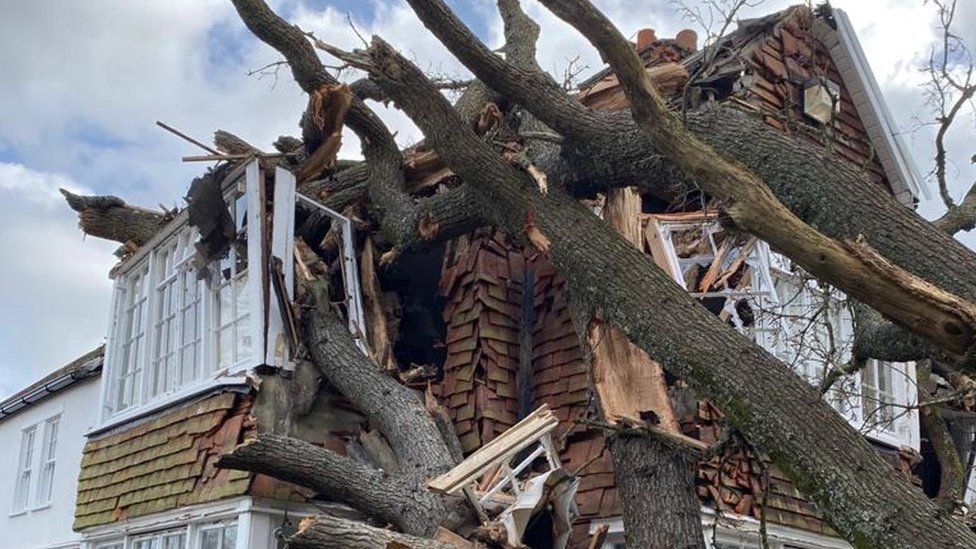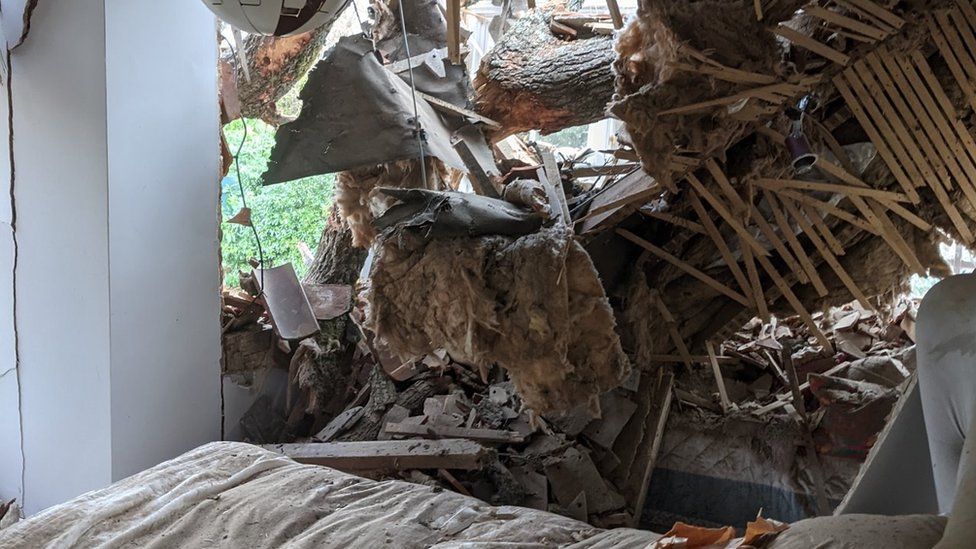 Friday was spent retrieving important items from the home, but the tree remains where it landed.
The family has moved back into the parts of the house that escaped damage – albeit with hard hats on.
They are waiting for a structural engineer and their insurance company to assess the extent of the damage.