The proposed measure is likely to be dropped from an animal welfare bill, after ministers raised concerns.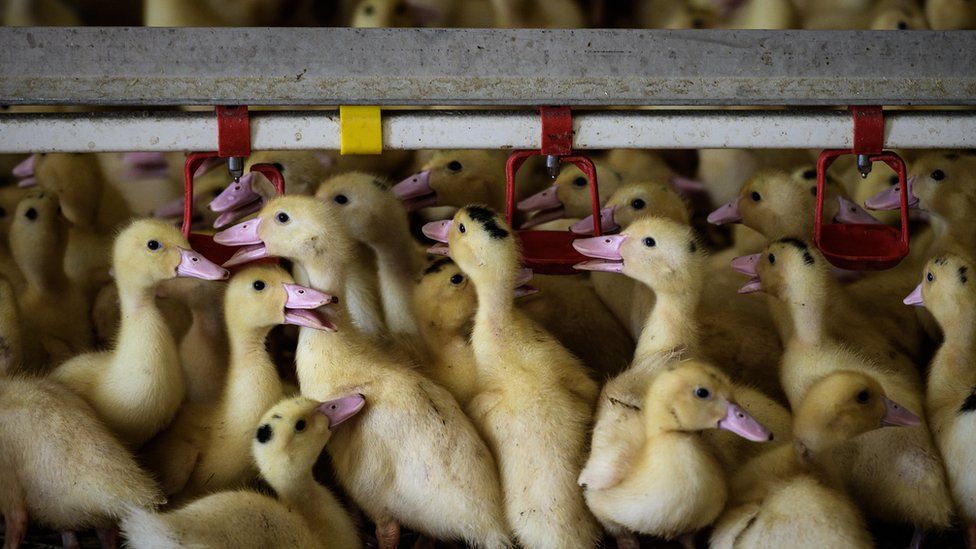 The UK government is likely to drop plans to ban imports of fur and foie gras, amid cabinet opposition.
The measures were due to be included in the Animals Abroad Bill, to be introduced soon.
But several cabinet ministers have raised different concerns about the proposals.
The government said a final decision had not been taken but sources said the measures look set to be parked to allow other elements of the bill to progress.
A spokesperson for the government said it was "united in its commitment to upholding its world-leading standards in animal welfare".
British farmers are already banned from producing foie gras, a liver-based luxury French food opposed by animal rights campaigners because its production involves force-feeding ducks or geese.
Fur farming has also been illegal in the UK since 2000, but campaigners have long been pushing for an import ban on fur farmed abroad.
The Animals Abroad Bill is one of three pieces of legislation the government has drafted in a bid to improve animal welfare.
It will include measures to crack down on hunting animals for trophies, as well as holidays that lead to the neglect of animals like elephants.
But the bill has been delayed, amid debate over how parts of the legislation would be enforced.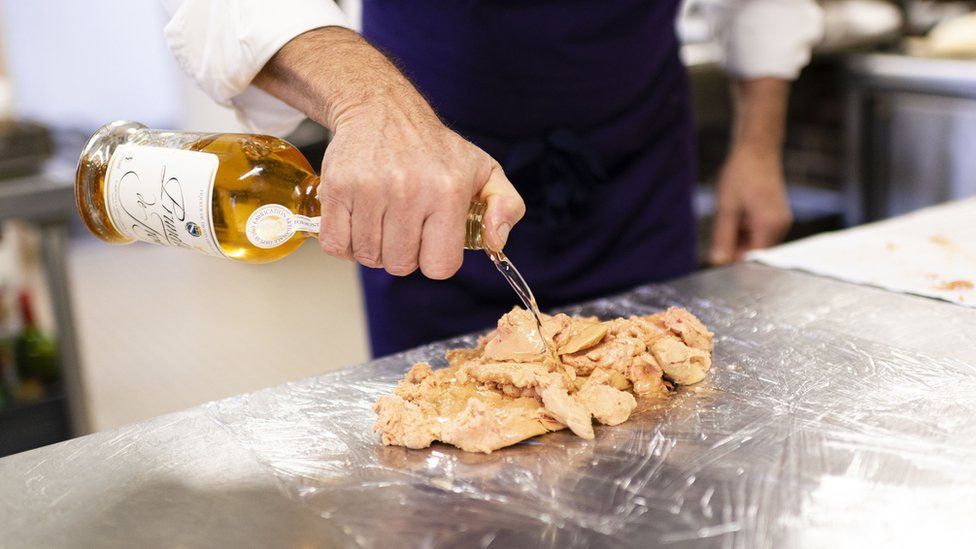 Ministers have confirmed in recent weeks that they intend to ban importing hunting trophies from threatened species like lions, elephants and rhinos.
But it's understood a ban on foie gras and fur imports is now likely to be dropped from the legislation, after a number of concerns raised by cabinet ministers.
Some – including Brexit opportunities minister Jacob Rees Mogg – have raised concerns about personal choice.
The BBC has been told that Mr Rees Mogg believes the government should not be imposing restrictions on consumers.
He has also argued the planned ban would have no impact on animal welfare in the UK.
Bearskin army hats
Other ministers – including Northern Ireland Secretary Brandon Lewis – raised concerns the measures would not have included Northern Ireland, creating different rules in different parts of the UK.
There were concerns over problems relating to the Northern Ireland protocol, the part of the UK's Brexit deal under which Northern Ireland continues to follow product rules from the EU – where foie gras is traded freely.
Defence secretary Ben Wallace also raised concerns about banning the bear fur used by the military for the hats worn by Guardsmen.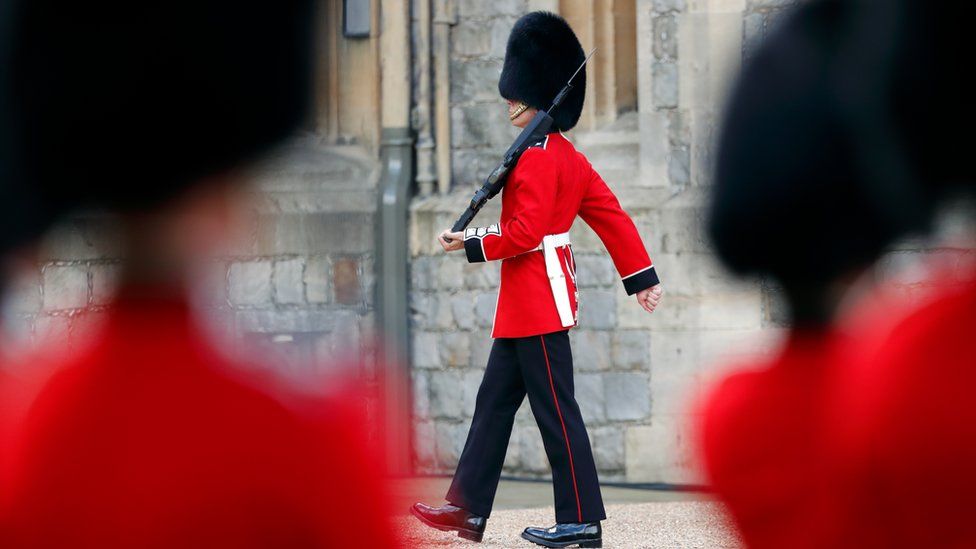 Towards the end of last year, Environment minister Lord Goldsmith told the BBC the government would legislate to ban imports at "the earliest possible slot".
Claire Bass, executive director at the Humane Society International UK, said the government has said "warm words" about a ban, "but the question is will they follow through with action".
"I think a very large number of people will be disappointed if they don't," she said.
She said the public backed action on animal welfare, but "there can be a small number of influential Conservatives who perhaps want to be eating foie gras while wearing fur and going hunting, who apparently sway the government's decision-making".
"People won't stand for that."
Abigail Penny, executive director at Animal Equity UK, told the BBC that foie gras was an "immensely cruel" food product that could lead to liver disease in ducks and geese.
She added: "The UK government has been claiming for many years now that they would be looking to ban the importation.
"I think the ban matters a lot to those animals that are currently suffering and struggling. "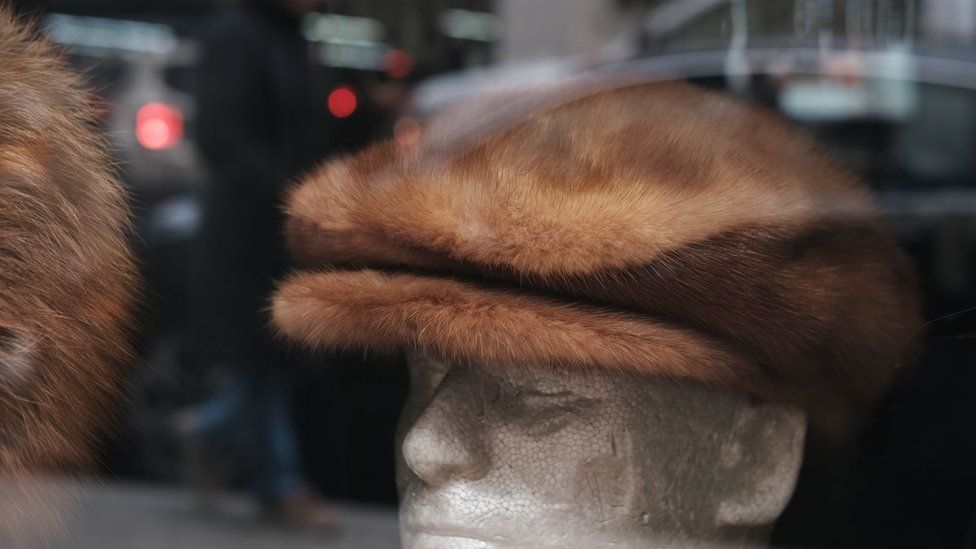 Frank Zilberkweit from the British Fur Trade Association said it would be difficult to enforce a ban – and the industry was transparent and sustainable.
He said: "The UK public will decide for themselves whether they wish to purchase fur. If the public agree that fur is not a suitable product to wear, they won't buy it."
He added: "The fur trade is always happy to liaise with the government about ways to improve standards in the industry, and to explain what we are doing"
A government spokesperson emphasised no final decision on imports had been made.
They added that under its Action plan for Animal Welfare, the government was committed to "world-leading reforms" to improve animal welfare in the UK and abroad, and planned to "legislate further to protect animals abroad as soon as parliamentary time allows".
The spokesman added that the government had committed to building a "clear evidence base to inform decisions on the import of foie gras".
They added that a recent call for evidence on fur products would be published "soon" and would inform "any future decisions on the fur trade".