The remaining passengers are all thought to be lorry drivers, according to authorities.
The search is continuing for 12 people missing after a ferry burst into flames near the Greek island of Corfu.
They are all thought to be truck drivers from Bulgaria, Greece, Turkey and Lithuania, Greek authorities said.
The fire, which began on Friday, was still burning 24 hours later, hampering the rescuers, they said. The cause remains unknown.
A total of 280 people were evacuated and two airlifted from the ship after being trapped in the hold.
The Euroferry Olympia, owned by Italian firm Grimaldi Lines, had left Igoumenitsa in Greece for the Italian port of Brindisi when the fire broke out on a car deck.
The ferry was officially carrying 239 passengers and 51 crew, according to the company. But two Afghan nationals who were not registered as passengers on the ship were also rescued on Friday, the Greek coastguard told AFP news agency.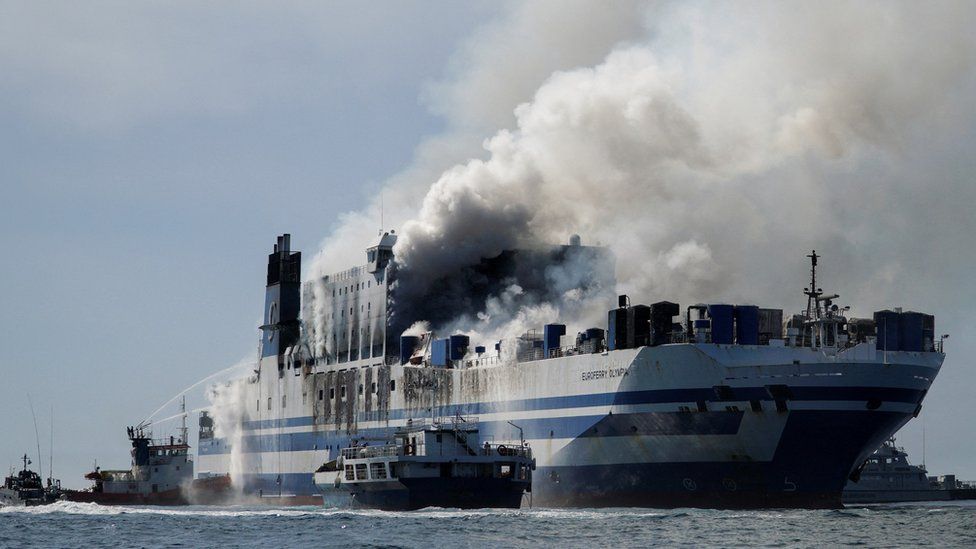 Authorities have given details about the 12 people missing, saying they are likely to be truck drivers. Seven are from Bulgaria, three are from Greece, one is from Turkey and one is from Lithuania.
It is thought that the drivers may have chosen to sleep in their vehicles rather than the ship's overcrowded cabins, according to truckers interviewed by Greek state TV on Saturday.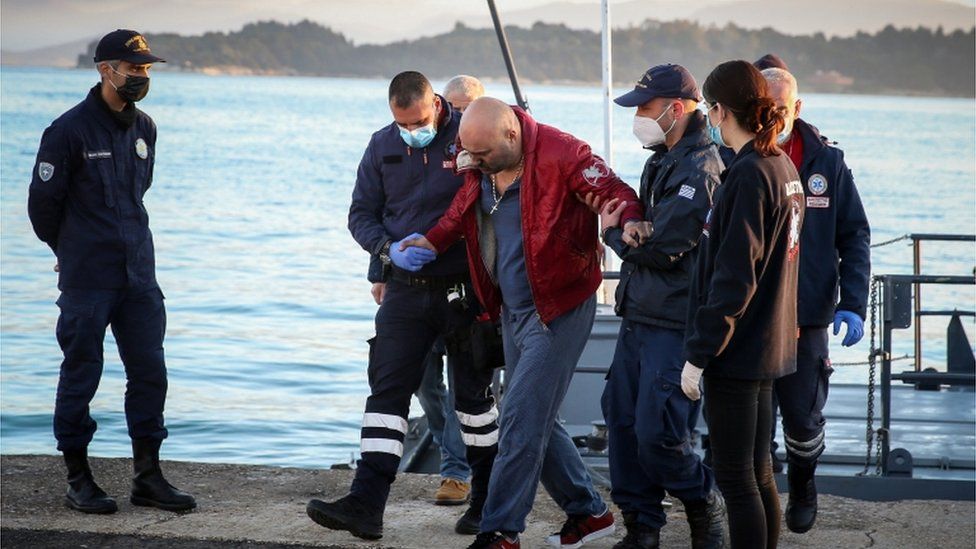 A specialised Greek rescue team was able to board the vessel more than 12 hours after the fire broke out, but the fire continued to burn on Saturday morning, hampering rescue efforts to get on board.
A helicopter and ships have been sent to the area to help with the search, extinguish the fire and to investigate its cause, said Greek Shipping Minister Giannis Plakiotakis.