Former members of Ellesmere College Titans suffered eating disorders and severe mental health issues.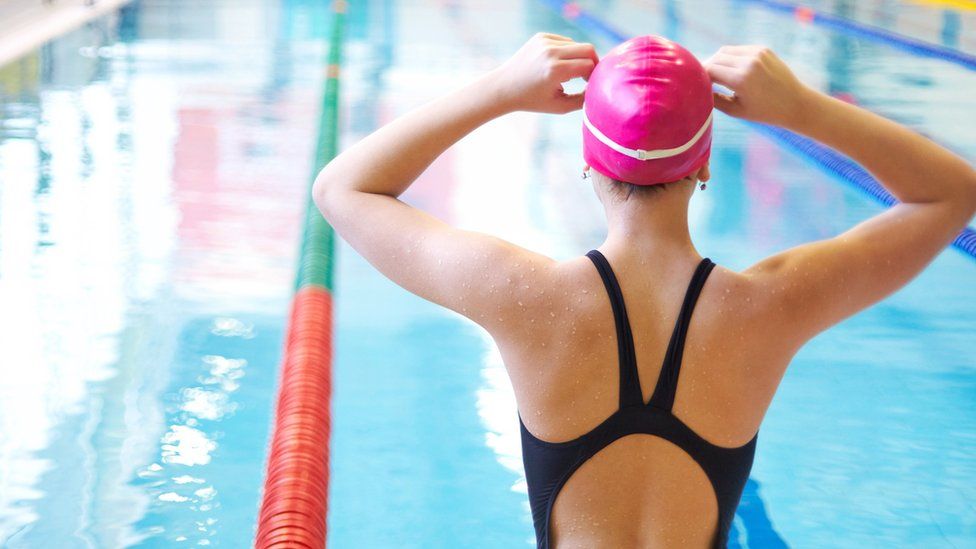 An elite swimming club is to be wound down after an investigation found widespread failures to protect child members who had suffered eating disorders, bullying and serious mental health issues.
Former members of Ellesmere College Titans, where several world-class athletes trained, have told the BBC a toxic environment had ruined their love of the sport.
An investigation into the club, based at independent boarding school Ellesmere College, in Shropshire, began in 2020 when parents contacted governing body Swim England concerned about children's welfare.
A year-long probe by a child safeguarding expert uncovered more than 70 separate complaints concerning some coaches' behaviour and the club management's failure to deal with multiple serious issues concerning the children.
Allegations in the confidential report, which the BBC has seen and is publishing excerpts from in the public interest, include a number of children's attempted suicides not being reported as well as incidents of self-harm.
Warning: This article contains details some people may find distressing
Derogatory comments were allegedly made towards swimmers, including sexual and personal remarks.
Some girls developed eating disorders which were linked to a controversial regime of weighing the children as young as 10, with the results publicised among teammates.
Former members have told the BBC they were fat-shamed by their coaches, leading them to become "obsessed" with losing weight.
"Swimming was my life and I only spoke out about what happened to me so I could stop other young people experiencing eating disorders and the anxiety that I suffered with for years," one swimmer said.
Titans' director of swimming, world silver medallist Alan Bircher, was suspended and subsequently stopped from forming part of Team GB's Tokyo 2020 coaching squad last year.
Coach Danny Proffitt was also suspended for four months and has recently returned to work at the club.

A club named after a race of 'godlike giants'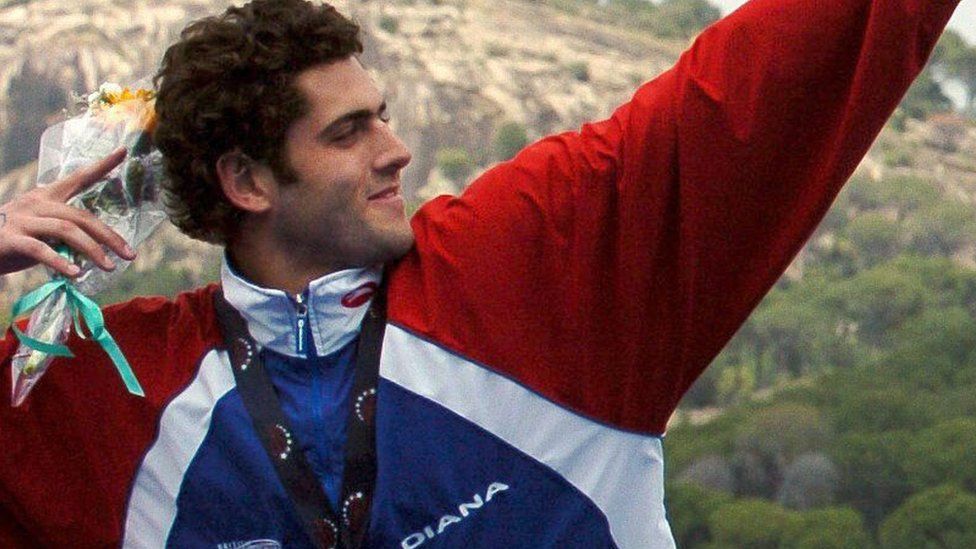 Ellesmere College Titans was formed in 2008 and has had huge success nurturing young talent.
Elite swimmers who trained there before representing their country include Freya Anderson, who won Olympic gold in the mixed relay at Tokyo 2020; Hector Pardoe, who made his Olympic open water swimming debut for Team GB at those games; and backstroke specialist Cassie Wild.
Titans' reputation for producing world-class swimmers means children come from all over the UK to train there, with about two-thirds of club members, some as young as 10, attending Ellesmere College.
Some families relocate to Shropshire to make life easier for their sons and daughters at the school, which costs up to £35,000 a year to attend.
The passion of the youngsters is evident – many dream of competing for their country, while others simply have a love of the sport and want to progress as far as they can.
The club takes its name from the Titans in Greek mythology – a race of "godlike giants", says its website – and swimmers train before and after lessons; the top squad are in the pool for more than 20 hours a week.
"Many people have had good experiences at Titans," said a former swimmer. "If you were swimming well, then you were OK. But the favourites did not have the same experience as some of the rest of us."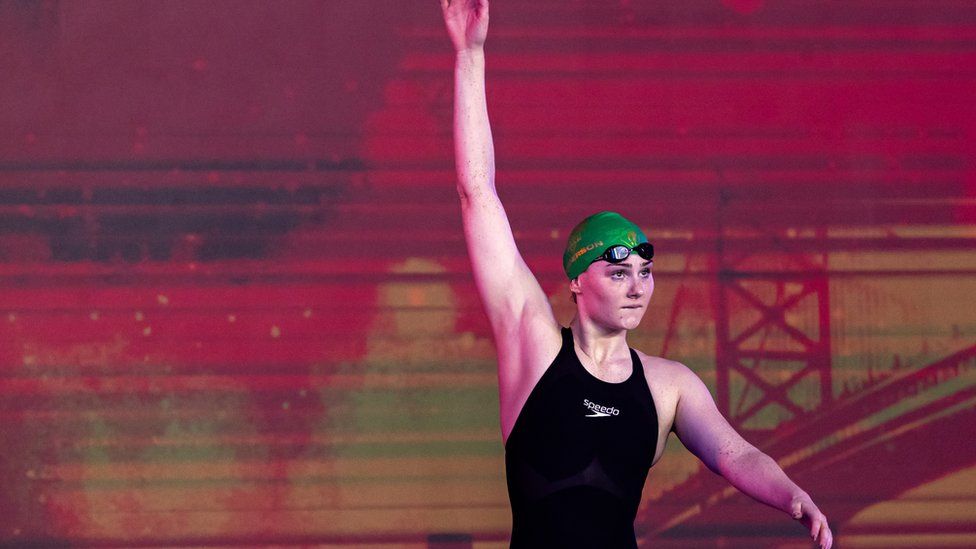 The BBC has spoken to multiple complainants who have voiced serious concerns about practices at the club.
Three of those have shared their stories concerning their time at Titans when they were teenagers.
They include being body-shamed in front of others, regularly sworn and shouted at, forced to train while injured and highly-offensive sexual comments being made about female swimmers.
Zara* said she had developed an eating disorder after becoming fixated with losing weight following comments made by Mr Bircher.
"We were weighed by Alan every week from an early age," she said. "It was in front of the whole squad and our names were on a white board.
"It was noted if we put on any weight at all – even 0.2kg," she said. "And then if we didn't swim well, he'd suggest it was because we'd put weight on.
"We were young women, our bodies were changing all the time, but Alan made it feel like, if you lost weight, you'd be the best."
It was when she didn't think she was losing weight quickly enough that Zara's eating disorder became very serious.
"It became such an obsession – I just wanted to be a better swimmer," she said.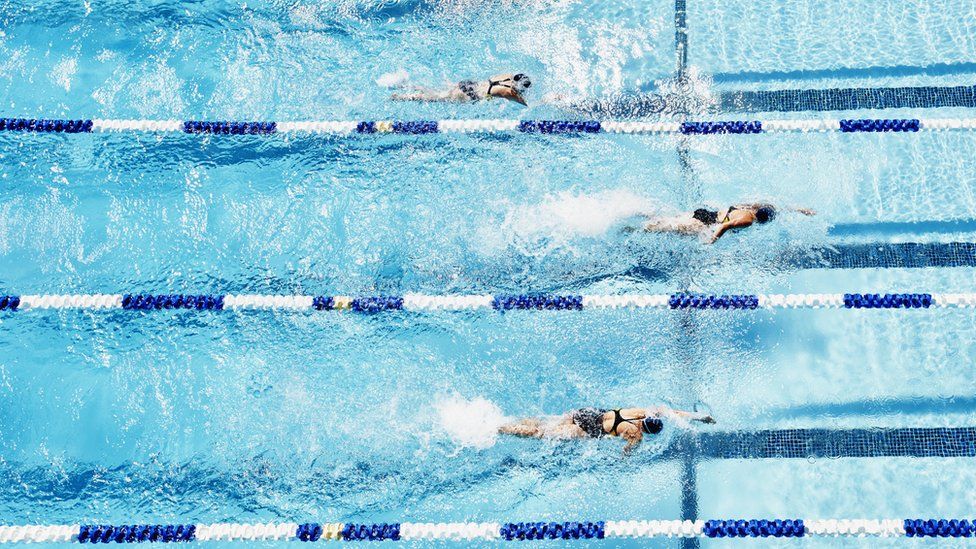 She eventually told a senior member of Titans about the severity of her condition but said she had never received any help from the club and her problems had continued for some years.
"Alan wasn't there as a coach, he wasn't supportive," she said. "I had no idea why but he made me feel like [not losing weight] was my fault.
"I was really damaged by it all and suffered anxiety attacks. I still struggle with body image today and it's taken a lot of support for me to get over it."
Another swimmer, Rachel*, said she too was traumatised by having her weight publicised and also developed eating issues.
"One week I was told I needed to lose 10kg," she said. "Alan would give us tips on how to lose weight – such as chew your food 100 times, that sort of thing.
"He'd also watch us in the dining room. We'd go and have breakfast after training and he'd turn up to see what we were eating. If it was a hash brown, he'd say we shouldn't be having it.
"I lost a lot of weight really quickly. At my previous club we had food logs, where our coaches would see if we were getting the right nutrition for our training.
"But at Titans you felt like you had to eat as little as possible and that you were constantly being watched. It's left a lasting impression on me."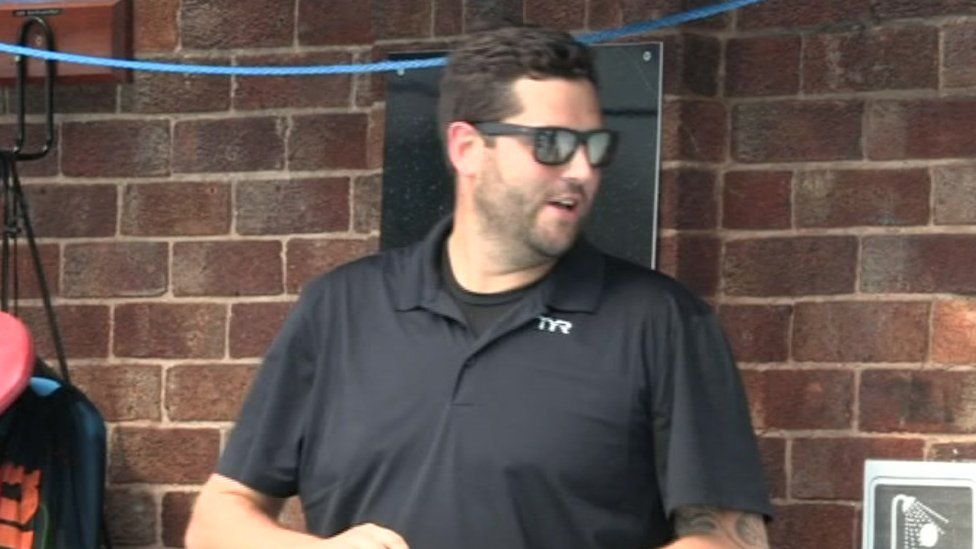 Rachel said offensively swearing at the swimmers was part of Mr Bircher's regime, especially when he did not think a student had performed well in the pool.
"Even if he thought he was doing it to motivate us, you just can't speak to a 12 or 13-year-old girl like that.
"I felt so alone, there was just no support. And you felt like you couldn't say anything about what was happening because you'd be kicked out."
Louise* said she remembered regularly crying while speaking to her mum following training, after being constantly put down by her coach Danny Proffitt.
"It reached a point so bad that we were exploring the option of pulling me out of boarding, renting a cottage and mum moving hours away from our family to support me," she said.
Her optimism at training with Titans, she said, had been "shattered" by Mr Proffitt, who she said would often resort to "shouting abuse, harsh punishments, constant criticisms and negative comparisons".
"I dreaded going to training and crossed my fingers every day that Danny would be in a good mood, which meant less mental anguish and abuse for us," she said.
She too had comments made about her weight, she said.
"He would say things such as 'you're looking a bit big there' or 'you need to eat a bit less and train harder'.
"I lost a lot of weight very quickly as a result."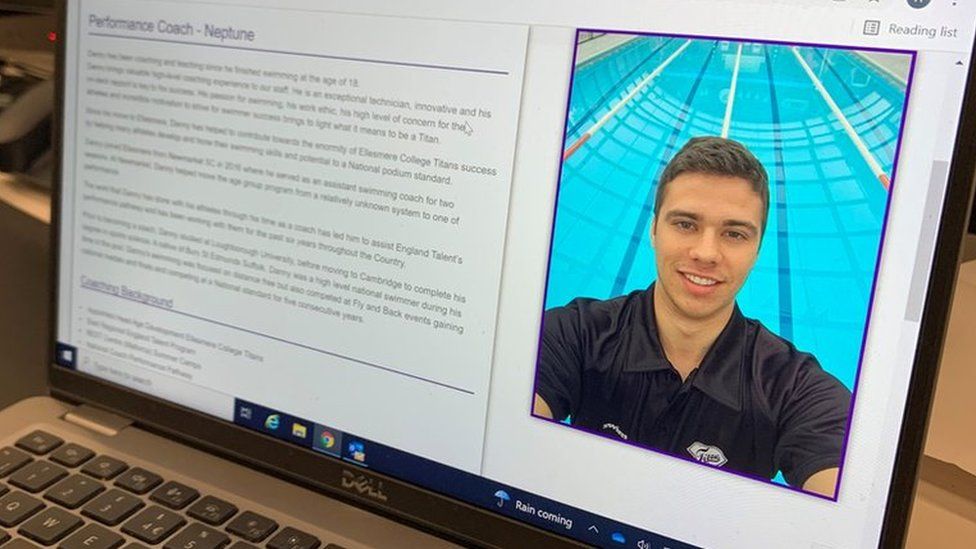 Louise also said Mr Proffitt did not take the swimmers' injuries or illnesses seriously.
She said while recovering from one injury, he had been "pushing me way beyond my physical abilities and punishing me or others with excruciating physical punishments if we didn't make turn-around times.
"One was wall sits for many minutes until we were screaming with pain."
Even when highly inappropriate comments were made, Louise said she was still fearful of reporting Mr Proffitt, who she described as unprofessional and immature.
She was told by other swimmers Mr Proffitt had made an offensive and insulting sexual comment about her and some of the other girls.
When they confronted him, Louise said he had started laughing and made another sexual remark.
"The boys started laughing uncontrollably and the girls of the squad stood in utter disbelief," said Louise.
"It was completely and utterly unacceptable and inappropriate."
'A fun environment'
She said Mr Proffitt had later apologised when the girls complained, but she wished action had been taken against him.
"I was continuously threatened they could remove me from the club, so I kept quiet so that I could keep my scholarship."
When Alan Bircher and Danny Proffitt were suspended, more than 80 past and current swimmers signed a letter of support saying none of them had experienced "any hurtful or damaging behaviour" from them.
The letter said Mr Bircher created a "fun, exciting and elite training environment".
There is still a widely held belief among some club supporters the complaints have been instigated by vindictive parents whose children did not progress as far as they had wished.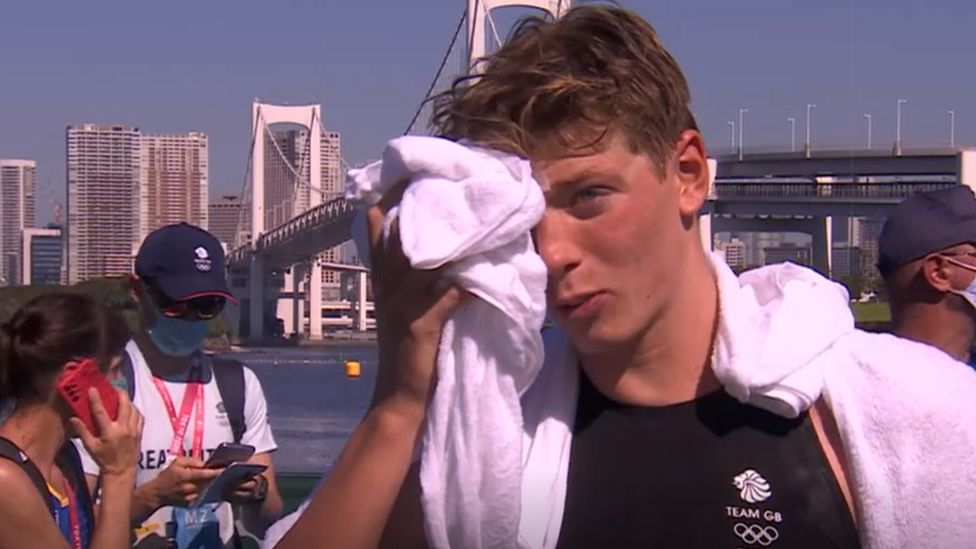 For those who had raised serious concerns with Swim England, the letter was a devastating blow.
"I know that other people saw how we were treated," said Rachel.
"Just because it didn't happen to them doesn't mean it didn't happen. They knew how upsetting it was for others."
Rachel said she had had such high hopes of being a part of Titans.
"It was once an incredible club to be part of, but I watched it crumble. I could not function as a swimmer.
"Alan Bircher destroyed any hopes of some of these swimmers and the goals they wanted to reach.
"He took away something I loved and turned it into something I hated."
The BBC put all these allegations to the two coaches. Mr Proffitt said he had been advised not to comment.
Mr Bircher issued a statement through the British Swimming Coaches Association which said: "Alan Bircher proactively participated in a Swim England investigation into concerns raised at Ellesmere Titans.
"This investigation and its findings were confidential. Mr Bircher's involvement in related matters concluded in October 2021 and he is no longer involved in swimming in any capacity.
"He will make no further comment."
Swim England recently changed its guidance on weighing swimmers following its investigation into Titans and now says only those under 18 on a "nationally-supported pathway" should be weighed as part of their training.

'Woefully inadequate' policies and untrained managers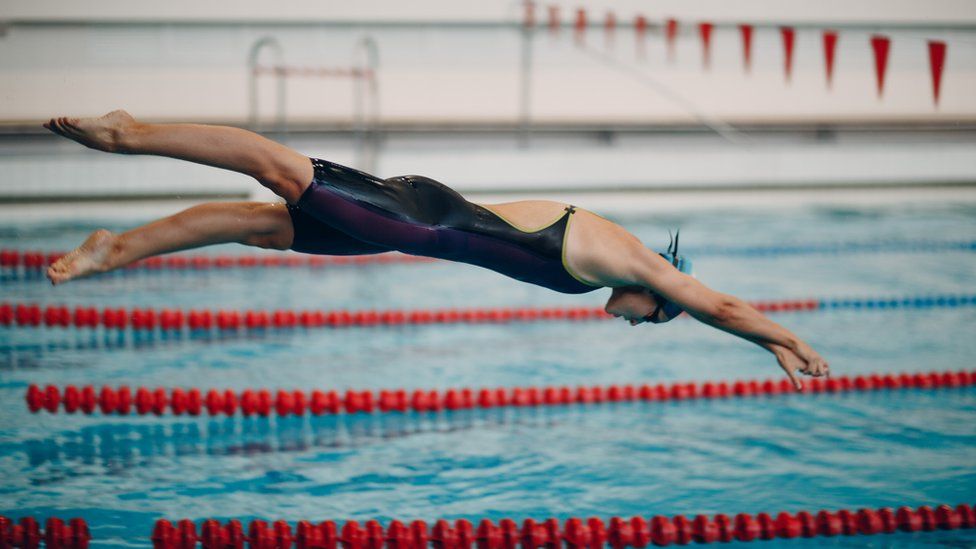 Titans swimming club was formed due to a "meeting of minds" between Ellesmere College and the parents of top swimmers to create "an ambitious, positive and competitive swimming programme", the club's website states.
The two are run separately but there were "clear overlaps" due to the college's deputy head of pastoral, Ranjit Chatterjee, being chairman of Titans and other college staff on the club committee, the Swim England report found.
Mr Chatterjee was also welfare officer of the club at the time many of the complaints by pupils and parents are said to have been made.
The report found the swimming club's systems for dealing with safeguarding concerns raised were "woefully inadequate" and key members were untrained.
No welfare concerns about swimmers were escalated to Swim England, it added.
Mr Chatterjee was suspended from all Swim England activity for two years following the investigation.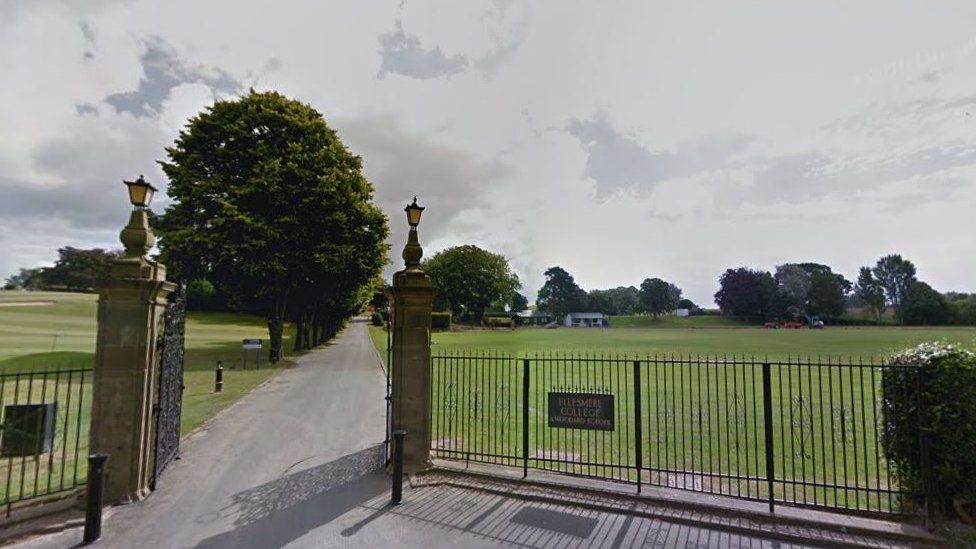 Last year the Independent Schools Inspectorate (ISI) assessed Ellesmere College and as part of this looked into the care of its students who swim with Titans.
It also found the school's annual review of safeguarding "does not include adequate consideration of the safeguarding of pupils" who are members of Titans, and that it fails to make "effective assessment of the potential risks" in the swimming club.
The college has been asked to make changes to its processes which will be reviewed, the ISI said.
Neither headmaster Brendan Wignall nor Mr Chatterjee wished to comment publicly when approached by the BBC.
However, the school has told the BBC Titans was not run by Ellesmere College and it now intended to establish its own swimming academy. But without accreditation to Swim England, it will rule children out of recognised competitions.
The school added it was not aware of any incidents related to the Titans club.

Swim England, which had been reviewing Titans' progress since its investigation concluded, said "further and ongoing concerns" had been raised which had resulted in its decision to dissolve the club.
"Following further careful consideration of all the information available, Swim England (alongside statutory agencies) have determined that there will be no affiliated club based at Ellesmere College going forward," it said.
There are up to 60 children who are currently members of Titans and now face having to move clubs if they intend to compete.
Many parents have contacted the BBC to say how worried they are about the impact of the changes on their children's education and swimming pursuits.
Swim England said it would "provide total support to the swimmers in transitioning to another affiliated club".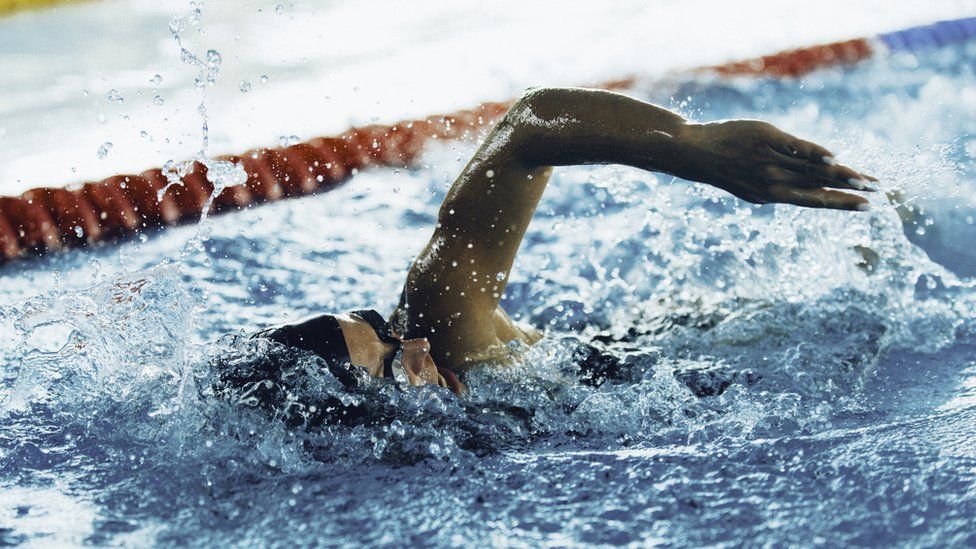 It added: "The welfare and wellbeing of all Swim England club members is of paramount importance, as is ensuring that all of our members have a positive experience in all of our aquatic sports.
"Our affiliated clubs are required to operate to high safeguarding standards at all times and critically to ensure they maintain a safe child-centred environment that is embedded into its culture.
"We are deeply troubled and saddened by any negative experiences children have in our sports and it is something we take extremely seriously and will continue to do so."
Shropshire Council said it was "liaising with Swim England and Ellesmere College to manage and resolve any allegations".
Children's charity the NSPCC said it had been made aware of the investigation into Ellesmere College Titans.
"Coaches, above all else, must safeguard young people while all organisations should set minimum professional standards whether they are affiliated to a national governing body or not.
"Any breaches of these should be reported and robustly investigated alongside statutory child protection agencies and appropriate action taken, if necessary."
*All names of swimmers have been changed

Related Internet Links
The BBC is not responsible for the content of external sites.