Steve Barclay says high spending was correct during the pandemic but the state needs to "step back".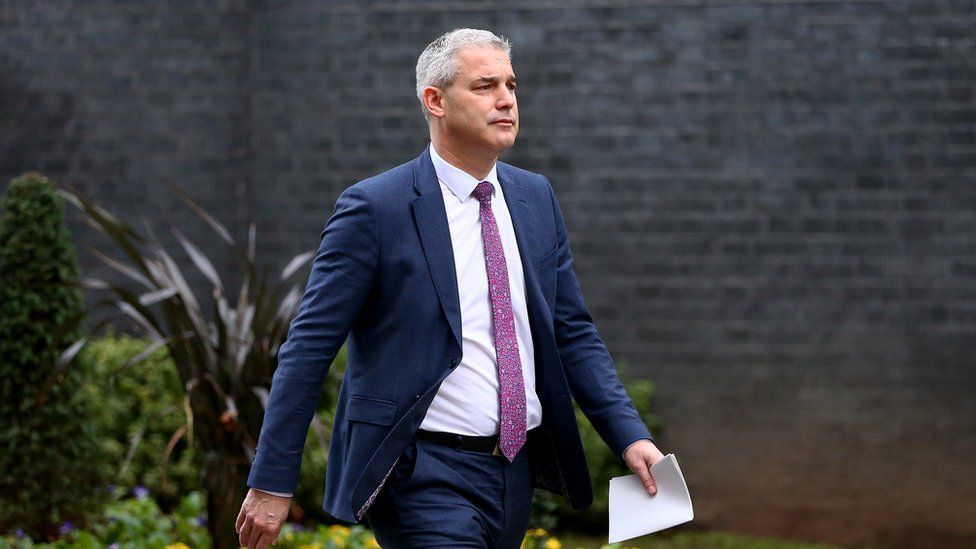 The government will take a "step back" from people's lives and pursue "a smaller state", the prime minister's new chief of staff has said.
Steve Barclay told the Sunday Telegraph that while public health interventions and vast amounts spent in the pandemic were the right decisions, it was time for "a more enabling approach".
The PM will focus on domestic policies on a tour of the UK this week.
It comes as Boris Johnson faces continued criticism and concern from some Conservative MPs about his leadership.
Mr Barclay's appointment was part of a staff shake-up in the wake of civil servant Sue Gray's initial report into Downing Street lockdown parties, and the ongoing police investigation into gatherings.
In his first public comments since then, Mr Barclay writes: "Now it is a priority to restore a smaller state – both financially and in taking a step back from people's lives.
"It's time to return to a more enabling approach. To trust the people, return power to communities, and free up business to deliver."
Meanwhile, the prime minister said he would be "getting out of London" this week to focus on "the job of uniting and levelling up the country".
Mr Johnson will travel to Scotland to visit a manufacturing site and meet with workers.
But the trip comes in the week he is required to respond to a police questionnaire about events in No 10 during lockdown.