Submarine author Joe Dunthorne says there was little he could do about a fake account in his name.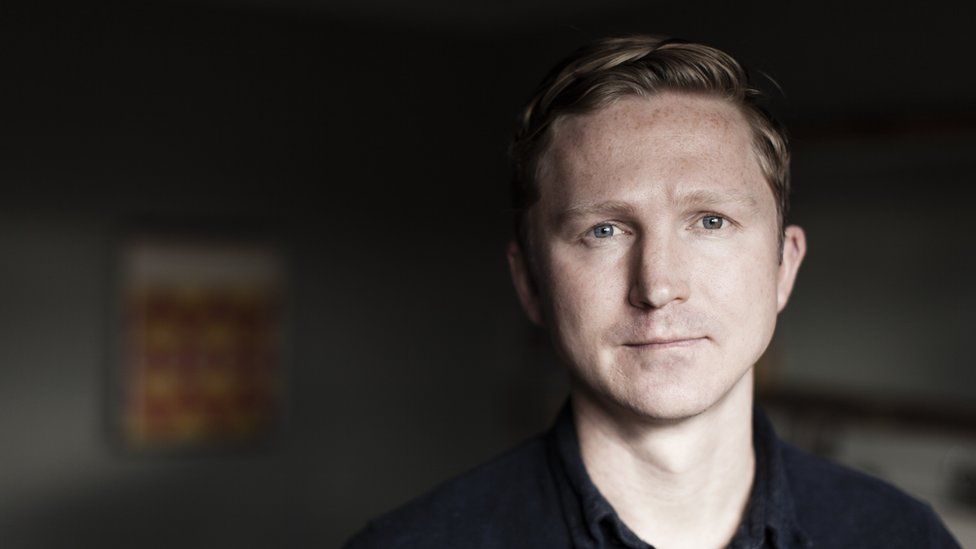 Instagram is failing to take action when people's identities are stolen on the platform, a novelist who had a fake account set up in his name has said.
Joe Dunthorne said he "literally couldn't make contact" with the company to report the fake account.
A cyber threats expert urged Instagram and other social media platforms to do more to respond to fake accounts.
Instagram said it did its "very best to prevent users becoming victims of impersonation".
A spokeswoman for Meta, the parent company of Instagram, added: "The safety of our community is important to us and it is against our rules for accounts to impersonate someone else.
"We do our very best to prevent users becoming victims of impersonation and the posts in question have been removed from the profile."
Swansea-born Dunthorne, whose debut novel Submarine was made into a film in 2010, said he was first alerted to the account on Twitter.
Someone got in touch to say they thought his Instagram account had been hacked – but he did not have one.
He discovered an account had been set up in his name, ripping his posts off Twitter and posting them on Instagram.
He said: "It was spooky and disturbing, but even stranger was that they had quite a lot of followers – like almost 6,000. You're left thinking 'why me'?"
He joined Instagram, contacted the account and asked them to stop, but said the account blocked him.
His friends began messaging the account and commenting on posts but that did not help either: "I think he just reported those messages as abusive and they got taken away – within maybe four or five minutes of people posting they would all just disappear from his account.
"It looked authentically like my Instagram account but I couldn't really do anything to stop that."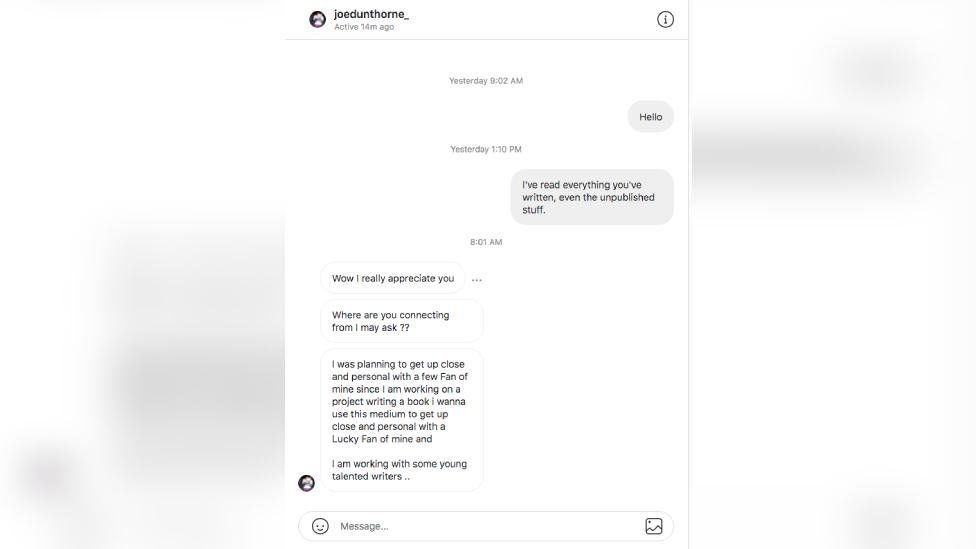 He decided to set up a fake account himself in the guise of a poet called Joanna with an avatar of the New York skyline and contacted the account saying he was a big fan.
"The first messages they sent me were really disturbing," he said.
"'Are you single?' and 'do you want to chat on WhatsApp?'… things that had a kind of sexual angle to it, and that was really frightening."
Dunthorne's fake account had piqued his imposter's interest, he was sent a phone number, prompting him to get a new Sim card and begin contacting the person on WhatsApp.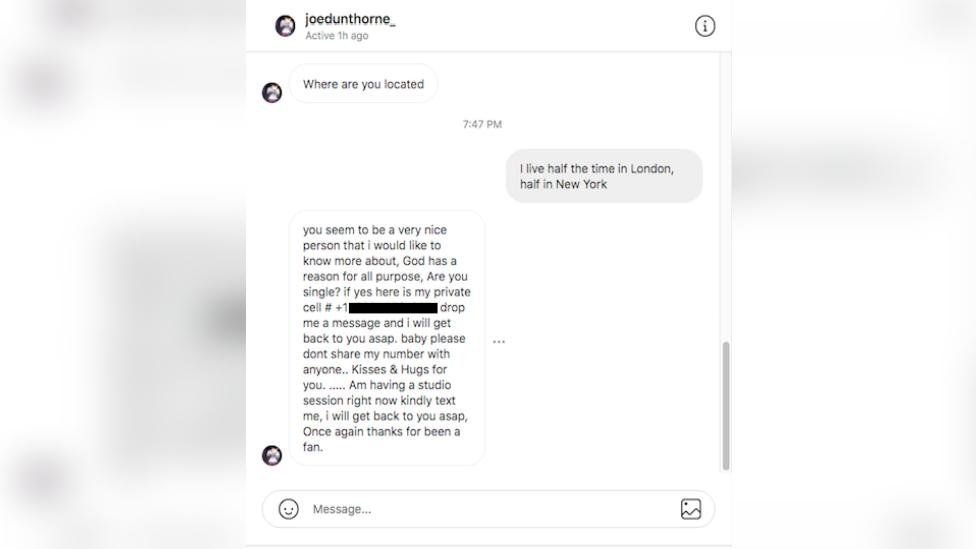 But then one day, as he was bathing his toddler, he received a WhatsApp video call from the number.
"I didn't know whether to answer, obviously I was pretending to be someone else, I knew they were pretending to be someone," he said.
"I answered the phone and held it away from my face, they had their camera turned off so neither of us actually showed each other's faces.
"We spent about 20 seconds listening to each other before they hung up and blocked me."
He said after a few months of the fake account being set up and him "failing to get the account taken down or get any action taken by Instagram" the account began using his persona to convince people to buy cryptocurrency from his friend 'Tyler' – what Dunthorne believes was another fake account, again impersonating a real person, this time a crypto analyst.
He said he continued trying to contact Instagram to no avail: "I literally couldn't make contact.
"They've got an online form, I'm sure they get however many tens of thousands [of requests] a day – I sent a couple of different messages through that system, I never heard back.
"So from those scammer's point of view it's a real free-for-all – Instagram is not going to come and get you… I can see why they're doing it, there's very little consequences."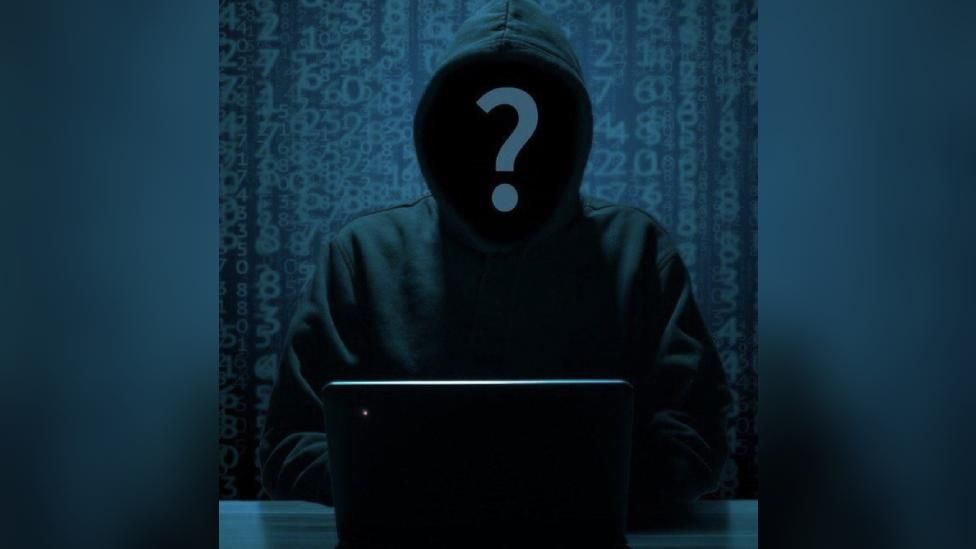 Dunthorne, who first wrote about his experience in the London Review of Books, added: "It is the Wild West – it's unregulated, most things are just based on trusting an online account… obviously that ends up in a lot of people losing money to scams….
"If that person sets out to specifically damage your life there's really not a whole lot you can do, so it's a really powerful, dangerous thing and in the wrong hands, it could be terrible."
He said the account that stole his identity has now changed their account name and information and is now pretending to be a Spanish crypto millionaire.
Dr Sara Giro Corrie, a lecturer in cyber threats at Swansea University, said platforms needed to take more responsibility for fake accounts.
"I imagine the volume of things being reported must be immense for platforms like Instagram but that is no excuse because if companies run platforms that are this big, then they have to take responsibility and find ways of acting a lot quicker when things are reported," she said.
She said platforms needed to employ a mix of automated tools and more people to review requests to remove content and accounts.
She said until a fake account sends a malicious communication or makes a false representation to try and get people to part with money, using a fake identity in itself is not a crime.
It is, however, in most cases against the social media platform's terms and conditions – "which is why the first point of recourse is to engage with social media companies and try and get them to take it down".
She said both account takeovers where an account is hacked, which is a crime, and fake accounts were happening a lot and are very common".
She said the hacking of accounts was the most reported cyber crime in 2020-2021 according to Action Fraud.
Dr Corrie hopes once the Online Safety Bill, which establishes a new regulatory framework to tackle harmful content online, becomes law it will help victims who have fake accounts in their name.