Five things you need to know about the coronavirus pandemic this Tuesday evening.
Here are five things you need to know about the coronavirus pandemic this Tuesday evening. We'll have another update for you tomorrow morning.
1. NHS waiting list backlog will take years to clear
Health Secretary Sajid Javid has unveiled the government's delayed plan to tackle NHS England's treatment backlog. But he warned the waiting list for non-urgent hospital treatment – currently at six million people – will not start falling for two years as demand looks set to rise now Covid pressure is easing. Mr Javid set out a new 28-day target for cancer diagnosis from March 2024.

2. Under-pressure PM reshuffles cabinet
Boris Johnson – who continues to face pressure over Downing Street parties during lockdown – has carried out a mini reshuffle of his cabinet as part of his vow to revitalise the government. Jacob Rees-Mogg has become the minister for Brexit opportunities, with Mark Spencer replacing him as House of Commons leader. The PM has already changed many of his advisers and other No 10 staff – five of whom who quit last week – as he tries to ward off calls from opposition parties, and some Tory MPs, to resign.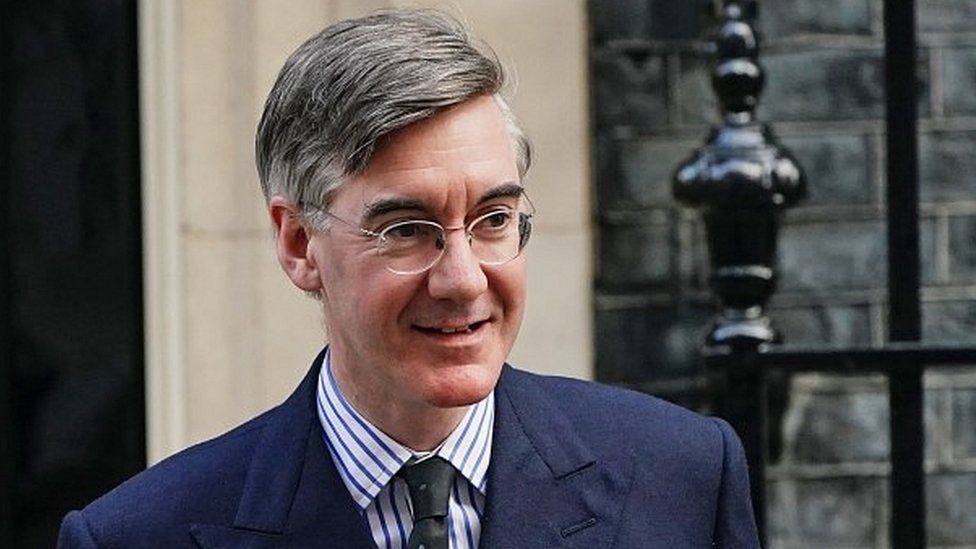 3. Busiest Canada crossing reopens as protests go on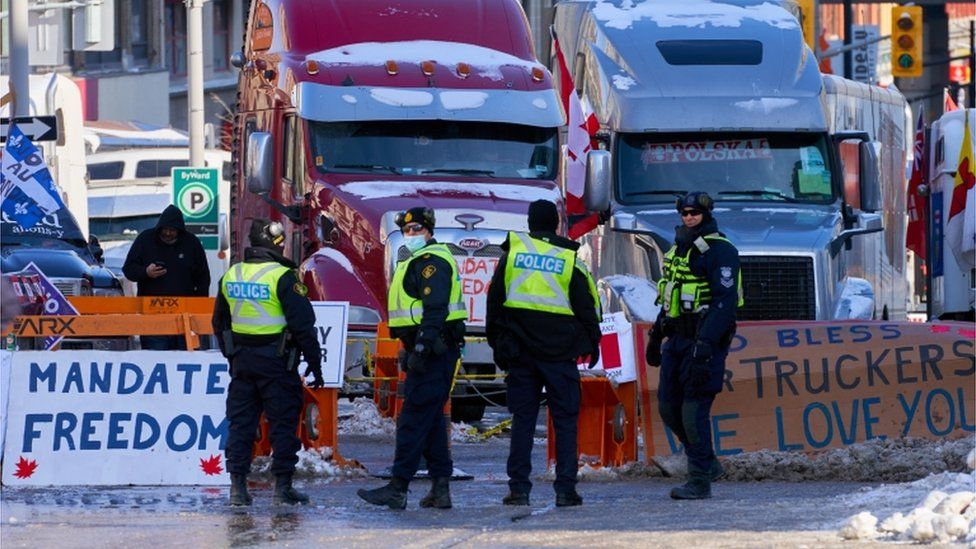 4. ScotRail's peak services 'won't return to pre-Covid levels'
ScotRail has said its peak-time commuter services will not return to pre-pandemic levels, in response to a shift in travel habits. The rail firm previously announced it would drop from its pre-Covid number of 2,400 services a day to 2,100 – in line with new travel patterns and overcapacity on some routes. That figure has now been revised, but returning services will be during the day rather than at traditional peaks. Leisure travel rather than commuting will be the focus of 150 new services being added to ScotRail's timetable in May. Here's the full story.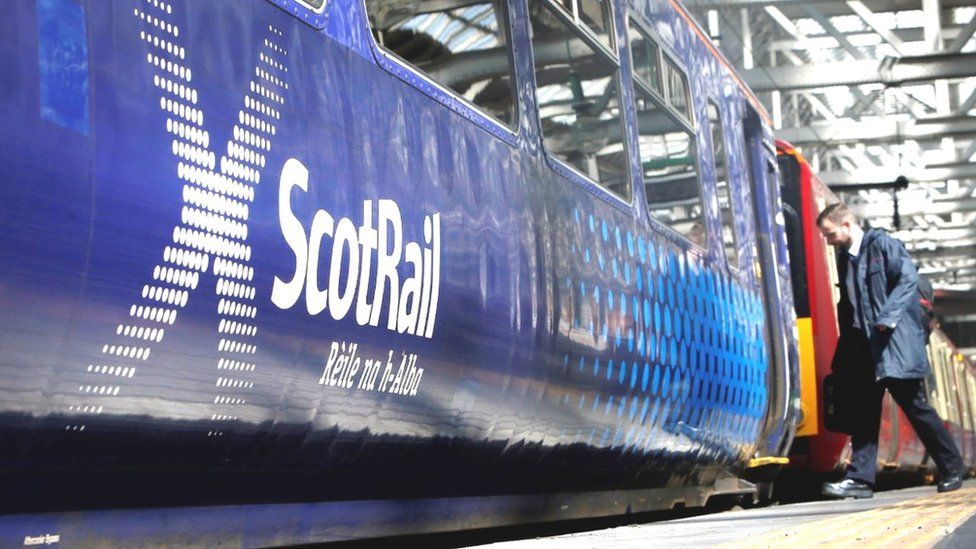 5. Peloton boss to step down as firm axes 2,800 jobs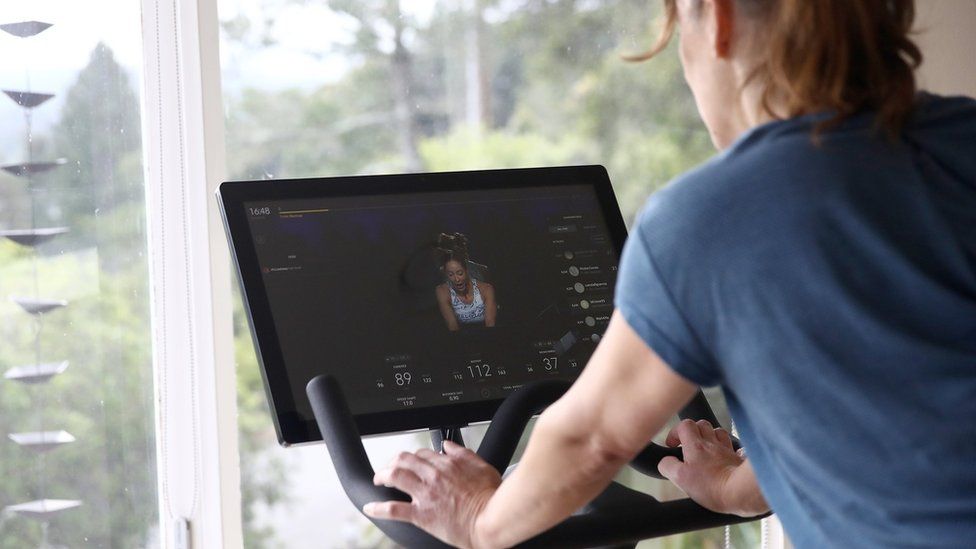 And don't forget…
If you're wondering how exams for school leavers will differ from usual this year, here's our explainer.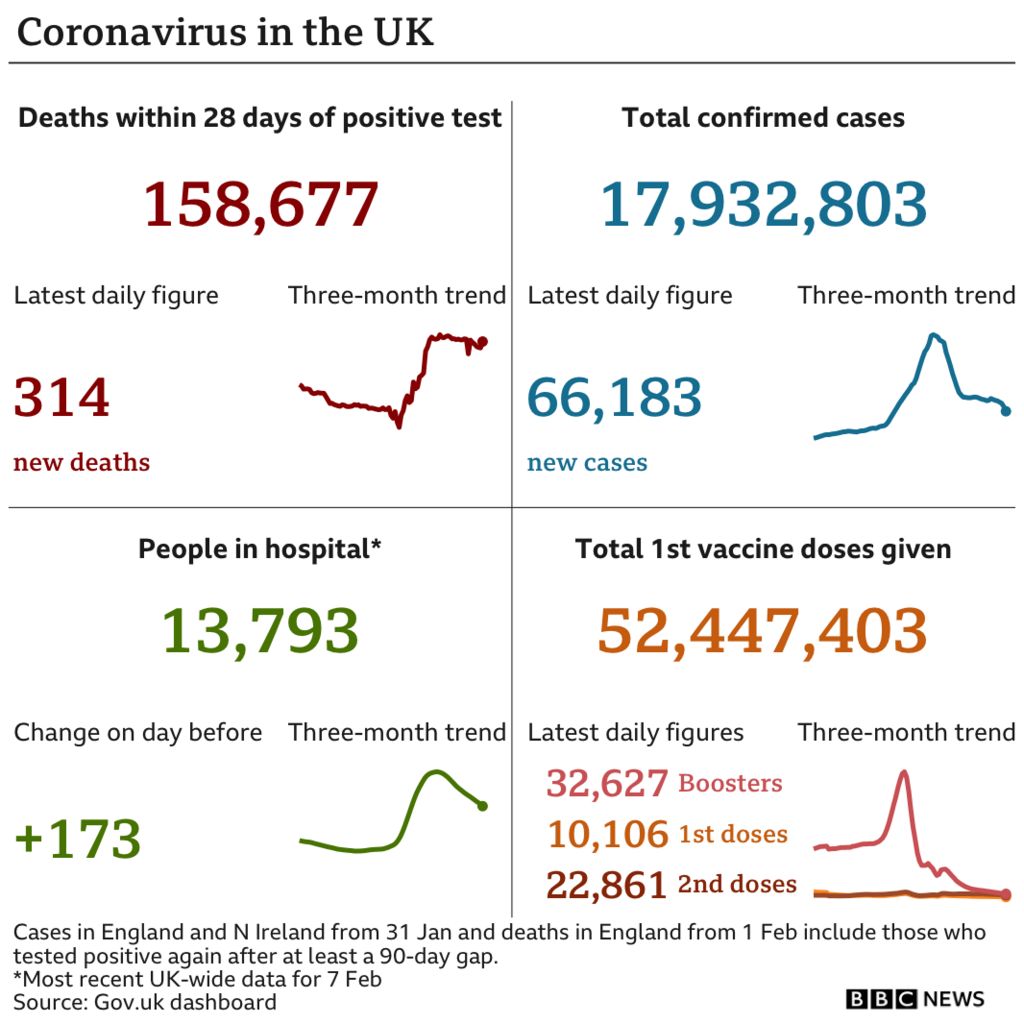 What questions do you have about coronavirus?
In some cases, your question will be published, displaying your name, age and location as you provide it, unless you state otherwise. Your contact details will never be published. Please ensure you have read our terms & conditions and privacy policy.
Use this form to ask your question:
If you are reading this page and can't see the form you will need to visit the mobile version of the BBC website to submit your question or send them via email to YourQuestions@bbc.co.uk. Please include your name, age and location with any question you send in.