The PM's new director of communications Guto Harri reveals how he accepted the new job in Downing Street.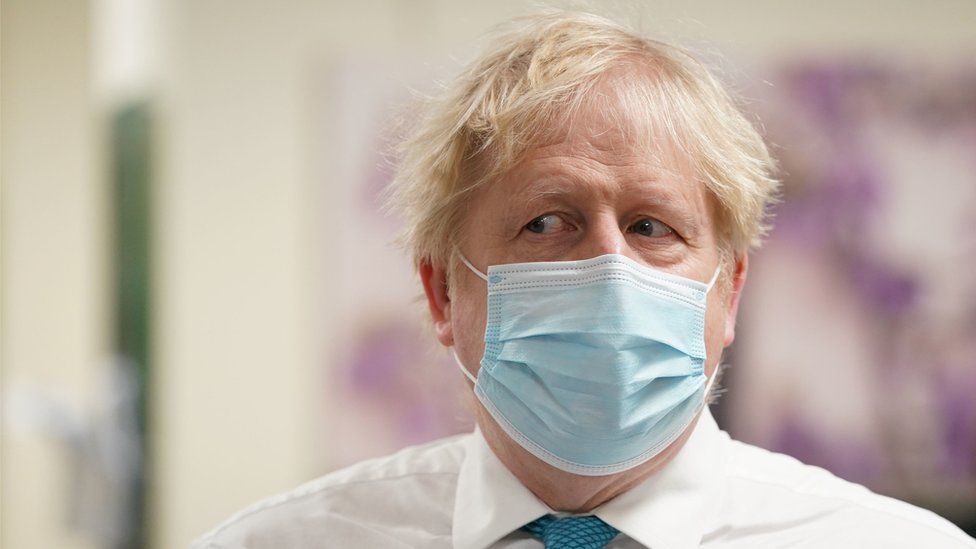 Boris Johnson told his new director of communications Guto Harri, "I will survive", by singing him lines from the Gloria Gaynor song as he appointed him to the post.
Mr Harri was hired after a string of resignations from No 10 amid turmoil over parties held during lockdowns.
He also said his new boss was "not a complete clown, he's a very likeable character".
Mr Harri told Golwg 360 that after exchanging lines from the 1970s disco hit, and "a lot of laughing", he and Mr Johnson "sat down to have a serious discussion about how to get the government back on track and how we move forward".
He added: "90% of our discussion was very serious but he's a character and there is fun to be had. He's not the devil like some have mischaracterised him."
Mr Johnson has been under increasing pressure from his party – including calls to resign from MPs – after revelations that numerous rule-breaking gatherings were held in Downing Street during Covid lockdowns.
An initial report into the parties by senior civil servant Sue Gray said there had been "a failure of leadership", leading to the PM promising a shake-up of staff.
Five aides resigned from No 10 last week – three of whom had been linked to the lockdown events in Downing Street.
Mr Harri was one of the first new appointments to fill the roles, along with Cabinet Office Minister Steve Barclay, who has taken the chief of staff role.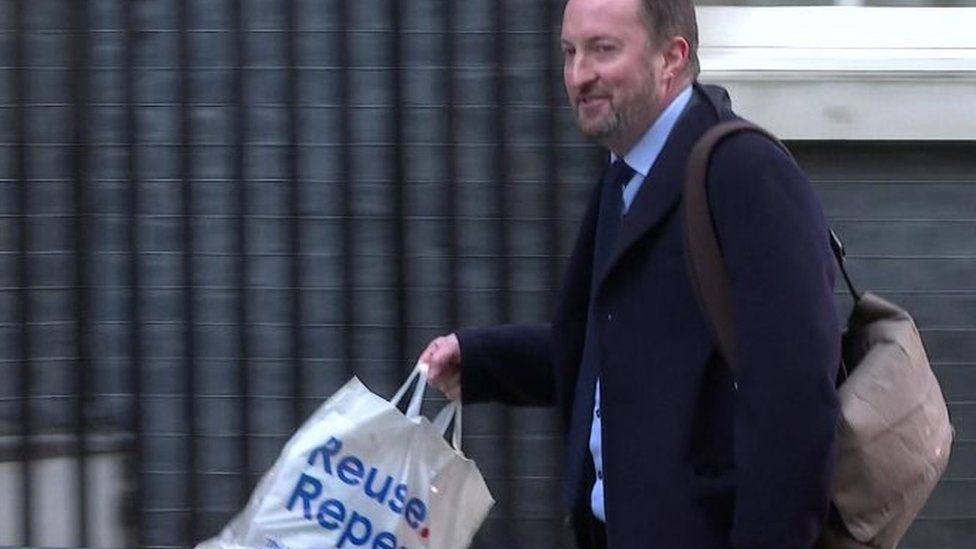 Asked about the shake-up at No 10, Mr Johnson told reporters on Monday: "Everybody at No 10 and the Treasury are working together in harmony to deal with the big problems the country faces."
But Sir Keir reiterated his calls for the PM to resign, saying: "Nothing will really change until the person at the top changes as all routes lead to the prime minister and that's the change we need to see now."
'I've got all my love to give'
Mr Harri revealed he went to see Mr Johnson in Downing Street on Friday about his new role, entering through the Cabinet Office "to avoid been seen in the street".
He said the former colleagues "picked up where we left off in terms of the tone of our friendship", with him giving a salute upon entering the room and saying: "Prime minister, Guto Harri reporting for duty."
The new director of communications said the PM "stood up from behind his desk and started to salute, but then said, 'what am I doing, I should take the knee for you'."
In his account of Friday's interview, Mr Harri added: "I then asked, 'are you going to survive Boris?' and he said in his deep voice, slowly and with purpose, whilst singing a little as he finished his sentence 'I will survive'.
"Inevitably he was inviting me to say, 'you've got all your life to live', and he answered, 'I've got all my love to give', so we had a little blast of Gloria Gaynor.
"No one expects that, but that's how it was."
Labour criticised the new communications chief's interview, with a spokesman saying: "The PM's new team have decided to kick off their much-vaunted 'reset' with yet more clown show nonsense.
"It's already clear that another round of deckchair shuffling in Downing Street hasn't changed the fact this Tory government is utterly incapable of getting on with its job."
But a No 10 spokesman said Mr Harri was "firmly committed to the government's agenda".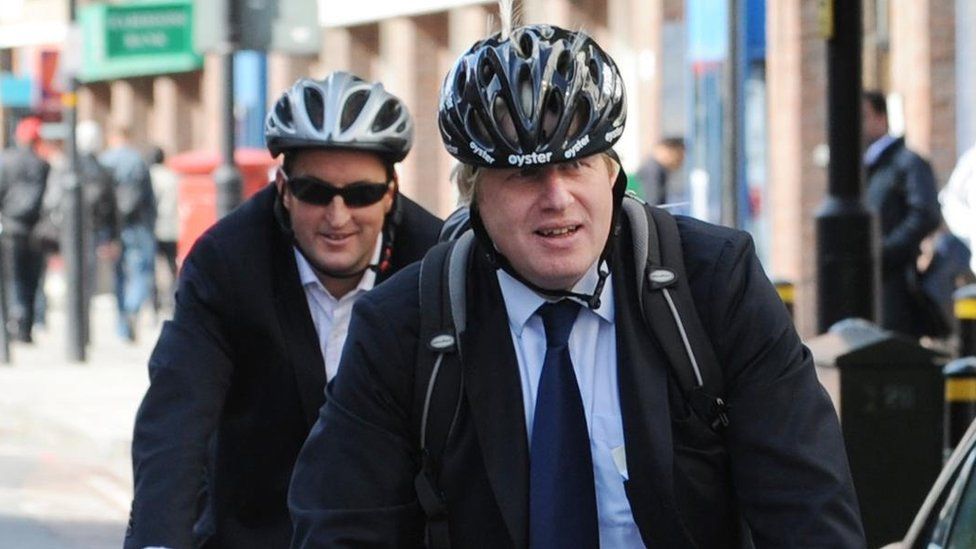 Mr Harri said the PM was "bringing in professional people" to No 10 who were "pragmatic and more experienced and maybe less ideological" than those that came before him.
He also said Mr Johnson "talks non stop" about his policy focuses, like "making a success of Brexit" and levelling up.
But he also said the PM was aware of the challenges ahead, adding: "He's aware of the hurt the talk of parties has caused, that it has shaken people's trust in government and politics in general, and of the questions about his ability to continue as prime minister.
"He has to persuade his party and the wider public that he's still a man that won a comfortable majority as recently as two years ago."
Huawei links
Labour has raised questions about hiring Mr Harri after it emerged he had worked with the Chinese technology company Huawei.
Labour's deputy leader, Angela Rayner, said there needed to be full transparency about his previous roles, including as a lobbyist.
But a No 10 spokesman: "We wouldn't exclude from government someone with valuable experience and expertise."
They said Mr Harri had "provided advice to clients of a private company" which was "entirely legitimate and in the public domain".
And they said anyone coming to work in No 10 "goes through requisite checks" regarding security.