The incident was reported to police during the FA Cup match between Swindon and Manchester City.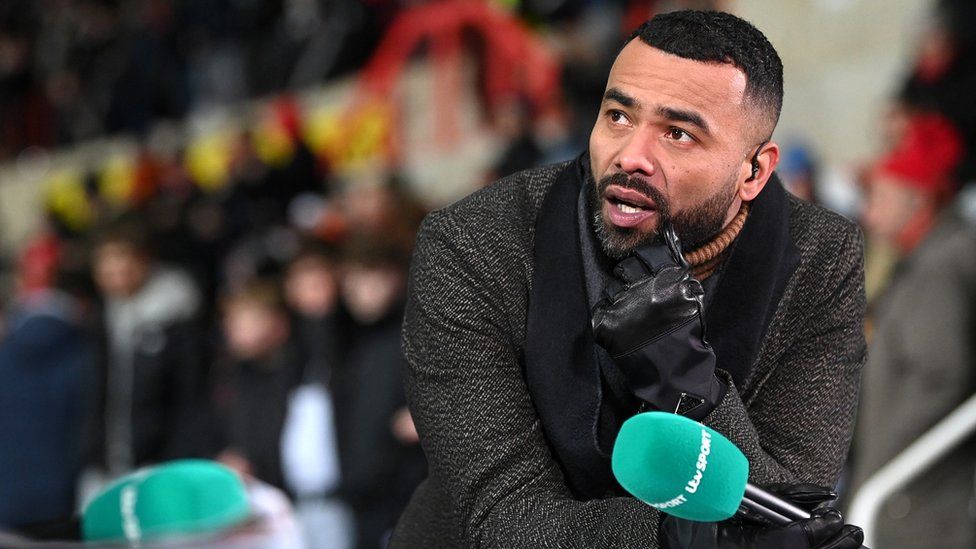 A man has been arrested after a report of racist abuse directed at ITV pundit Ashley Cole during Swindon Town's FA Cup match with Manchester City.
The 24-year-old from Swindon was held on suspicion of a racially aggravated public order offence, police said.
The abuse allegedly took place close to where the ITV team analysing the match, on 7 January, were based.
Supt Phil Staynings said: "Racial abuse of any kind will never be tolerated by Wiltshire Police."
He added that the force had worked with the club and ITV on the investigation.
"We continue to encourage people to report these types of incidents and I'm pleased that my officers have been relentless in securing this positive arrest," added Supt Staynings.
"We will continue to work with the club to stamp out hate crime of any kind that spoils matches for the majority of supporters."
The man was arrested on Saturday morning and taken to Gablecross Police Station.
Speaking after the game, Swindon owner Clem Morfuni apologised to Mr Cole and said: "We cannot stress strongly enough that racial abuse of any kind will not be tolerated."

Related Internet Links
The BBC is not responsible for the content of external sites.