Almost one in three councils in England say they are having to ration social care because of Omicron.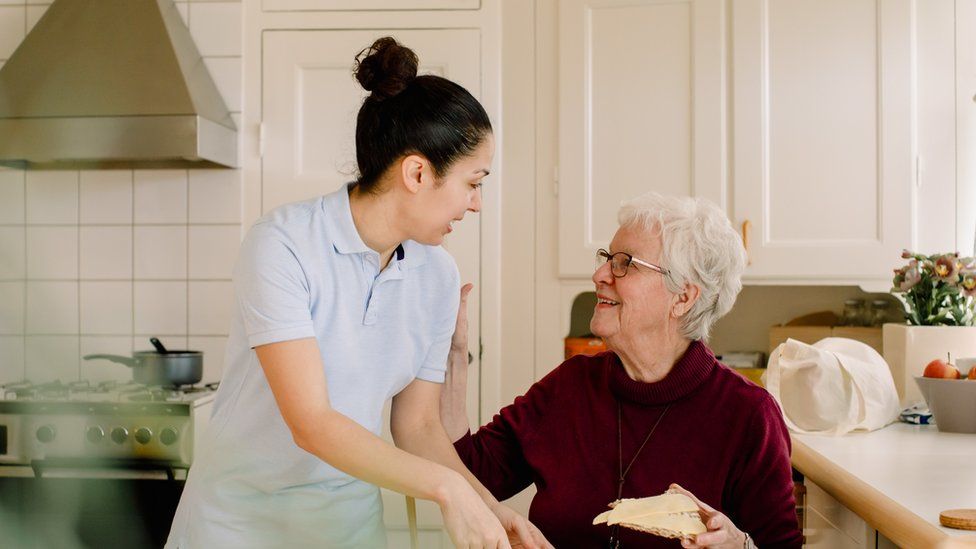 Almost one in three councils in England say they are having to ration care for older and disabled people, as staff sickness soars because of Omicron.
Directors who run council care services say at least 49 local authorities are having to take "drastic measures".
This can mean people losing help to get out of bed, or people with dementia being left alone for longer than usual.
The government says protecting care staff and their clients continues to be a priority.
"We are now in the midst of a national crisis for adult social care," says the Association of Directors of Adult Social Services (Adass).
A questionnaire sent by Adass to its members in all of England's 152 local authorities received 94 replies.
Of these, 49 councils said they were having to take measures to prioritise care in at least some of their area for some of the time, including:
prioritising the most basic and essential care such as support with eating, drinking or going to the toilet, meaning some clients could lose help with tasks like getting out of bed
temporarily having to leave people with dementia, learning disabilities or mental illness alone for longer than usual
being unable to proactively review risks to clients, carers or their families
"We warned before Christmas that we were heading into a national emergency for social care. The sobering reality of that is now becoming starkly clear." says Adass president Stephen Chandler.
"Every council is taking extraordinary steps. These are decisions no-one wants to take, and many are unacceptable.
"They are drastic measures and must not become the norm."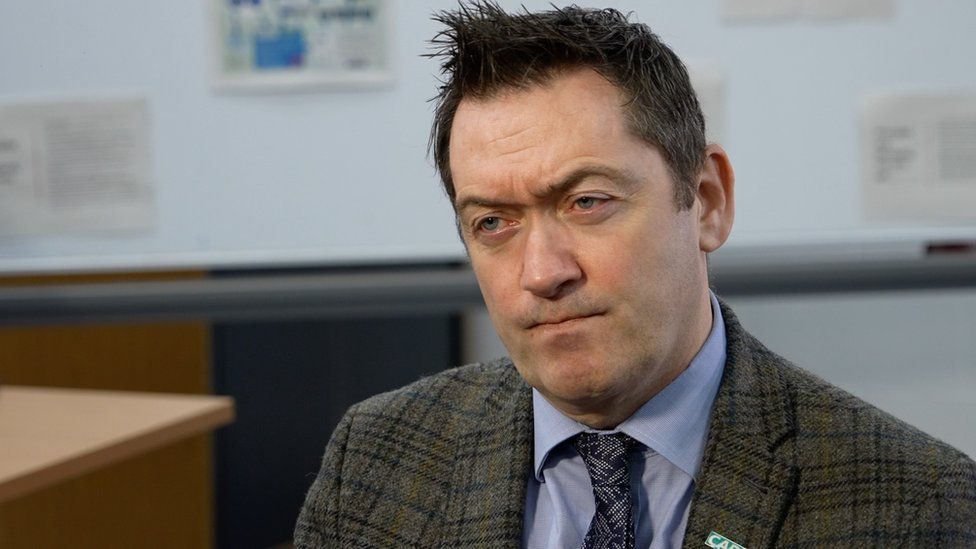 Norfolk County Council executive director of adult social services, James Bullion, says staff sickness, because of Omicron, has put the system under critical pressure for more than three weeks.
It means the council has been unable to fully meet the care needs of 870 people. However, with the peak of Omicron in the area estimated to be two weeks away, Mr Bullion fears levels of staff sickness and unmet needs are likely to rise.
"I've never seen pressure this big," he says. "It's a really critical and risky moment for us."
In King's Lynn, Chris Evans has struggled with mobility and balance since a brain bleed in 2017 and receives three council-funded care visits a day.
His wife Jane fears any suggestion of care rationing in Norfolk, saying the impact of fewer care visits on her family's health and stability would be massive.
She would have to stop work, she says, when "the only income we have is mine".
"I think it would put greater pressure on our wider family, on our children. It's like you drop a pebble in a pond and the ripples fan out… with caring for somebody, if you're left alone, it can become a really big problem."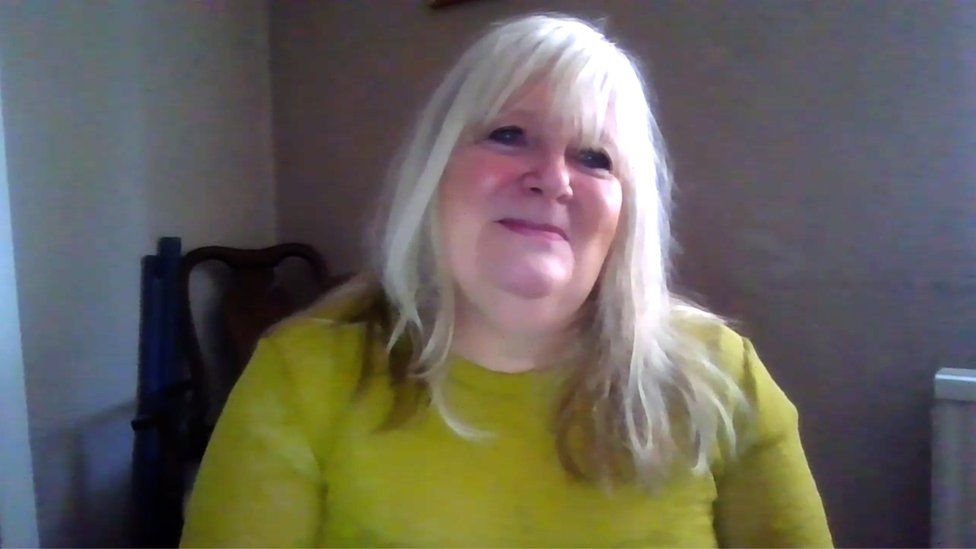 Of NCF members who took part in research this month, two-thirds of those providing home care said they were unable to take new clients, and nearly half of those running care homes have closed to new residents.
A Department of Health and Social Care official said: "Care staff are working incredibly hard, and to strengthen the workforce we have provided £462.5m for recruitment and retention, expanded the Health and Care visa scheme, and are running our Made with Care recruitment campaign.
"Over the course of the pandemic, we have made available more than £2.9bn in specific funding for adult social care.
"More than 50 million PCR and 142 million lateral flow kits have been delivered to care homes, and we have invested a further £478m to support safe and timely hospital discharges to get patients into the best place for their care and support to continue."