A positive lateral flow result can now be taken as a first and final confirmation that you have Covid.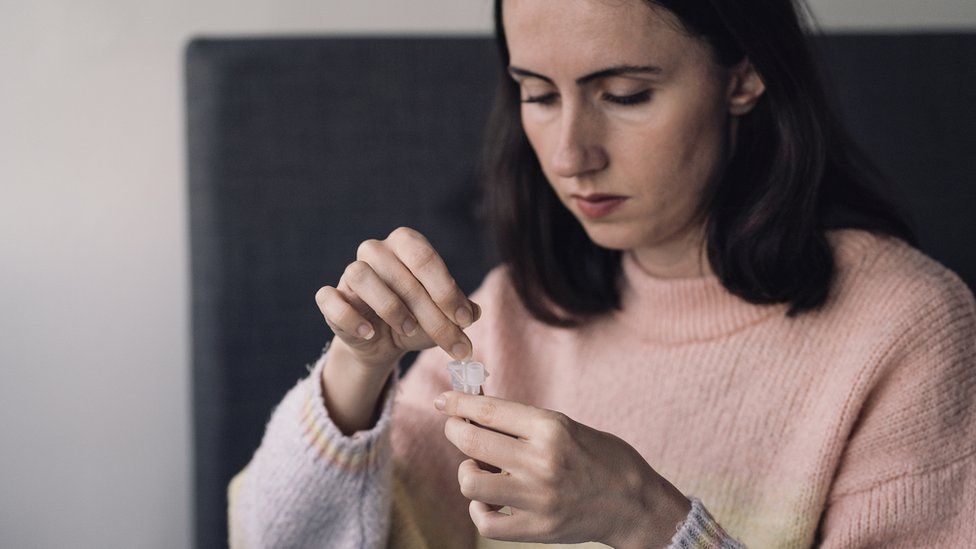 People without Covid symptoms no longer need a PCR test to confirm a positive lateral flow in England.
The surge in Omicron cases has seen many with positive lateral flow tests struggling to book a follow-up PCR.
The UK has capacity for more than 800,000 daily lab tests but moved closer to its limit in December.
On 23 December, a total of 622,948PCR tests were taken and on 28 December the figure was 630,768, government figures show.
And the demand grew further in the first week of 2022, reaching 698,502 PCR tests on 6 January and 613,496 on Sunday 9 January.
It is hoped the change will improve access to PCR tests for people with symptoms and for healthcare, transport and other key workers required to test regularly.
On Monday, daily testing of 100,000 critical workers in industries such as food processing, transport and the border force began.
Reported coronavirus cases in the UK reached a 218,724 high last Tuesday but then fell, with the latest data showing 142,224 new infections on Monday.
And it added that, for every 10,000 lateral flow tests carried out, there are likely to be fewer than three false positive results.
The requirement was previously suspended between January and March 2021 at a time of high virus prevalence.
Those who test positive on a lateral flow but have no symptoms must still self-isolate for seven days.
They can end quarantine if they receive two negative lateral flow test results, 24 hours apart, on days six and seven.
The changes, which have already been introduced in Wales, Northern Ireland and Scotland, do not apply to people who have symptoms. They will still need to book a follow up PCR test.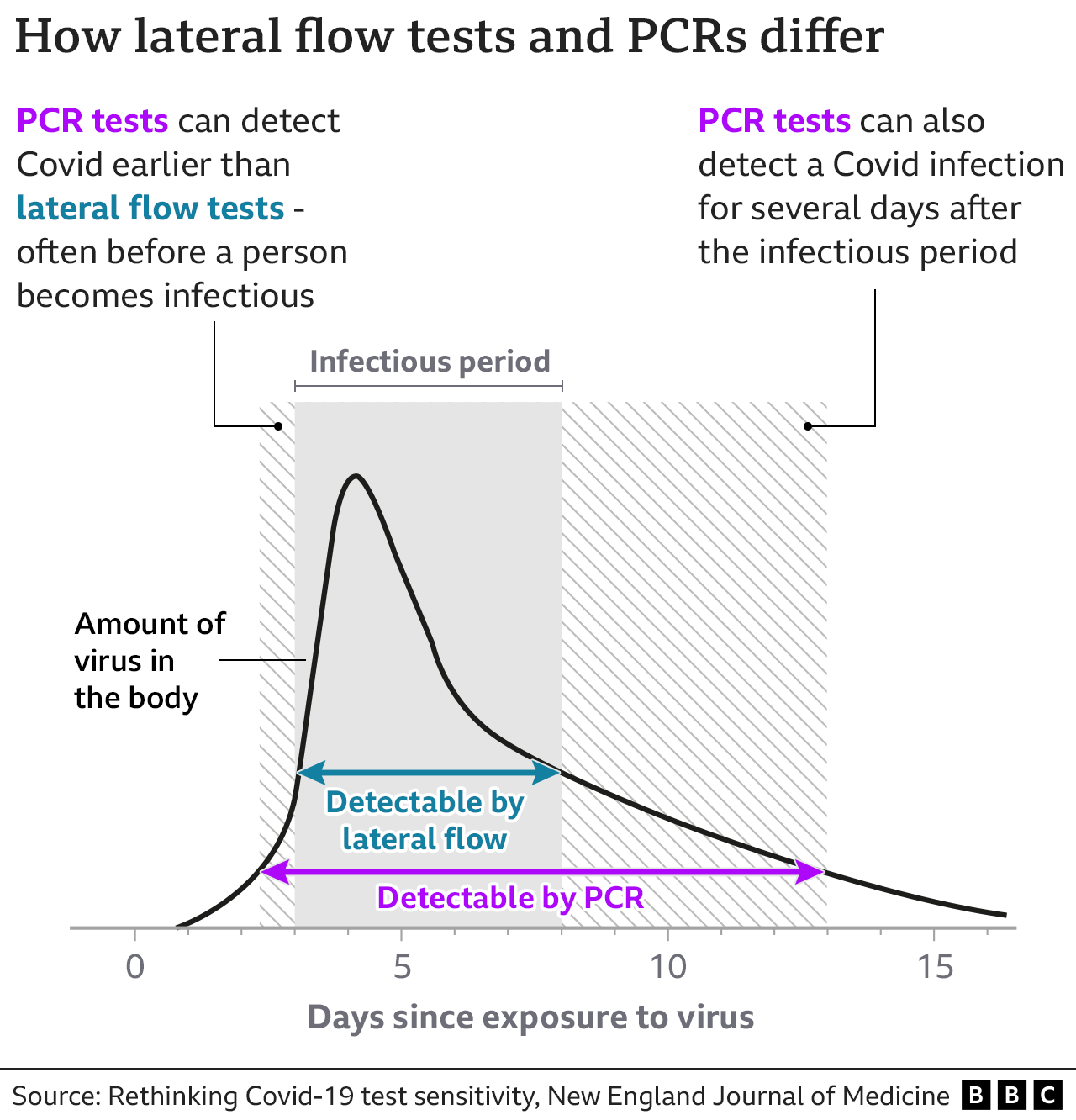 Health officials stress it is still important that asymptomatic people register a positive lateral flow test on the government website so case numbers can be reflected accurately and contact tracing can take place.
There are some exemptions to the new rule.
People who receive Test and Trace financial support, those taking part in Covid research studies and around one million people in England eligible for new NHS treatments for Covid will all be asked to take a follow-up PCR.
Meanwhile, Prime Minister Boris Johnson has said the government will "look at the science" on the possibility of cutting the minimum isolation period for people who test positive from seven days to five.
The UKHSA is leading work on the issue along with the government's Covid taskforce based in the Cabinet Office.