Angela Rayner pushes for answers over lockdown garden drinks at No 10, as MPs pile pressure on the PM.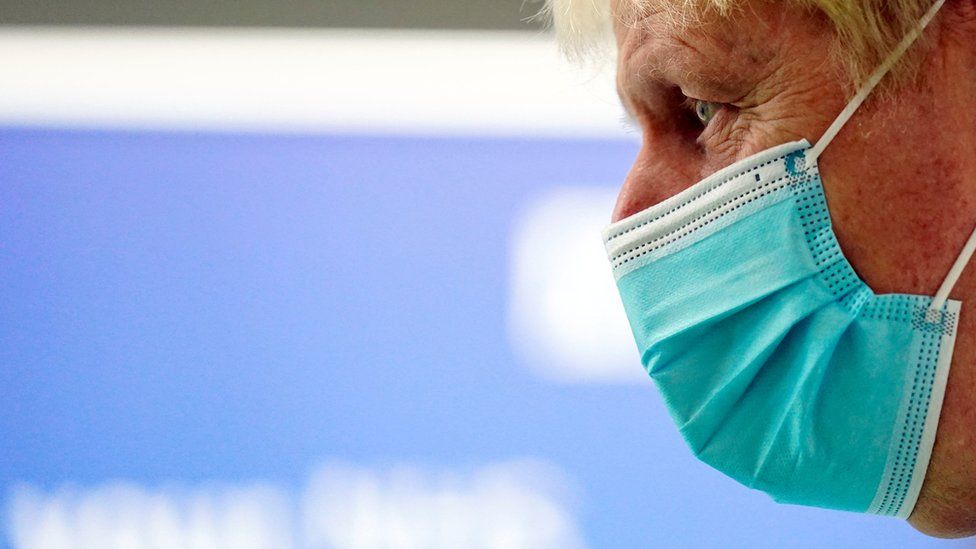 Boris Johnson "can run, but can't hide" from allegations he attended lockdown drinks in the Downing Street garden, Labour's Angela Rayner has said.
She challenged a minister in the Commons for answers over the alleged gathering in May 2020.
The PM did not face the questions directly, with minister Michael Ellis standing in for his boss.
Mr Ellis said "a fair and impartial investigation" had to take place before any conclusions could be made.
And he added that the inquiry, led by senior civil servant Sue Gray, would be "swift" and the conclusions published for all to see.
SNP leader Ian Blackford called on Conservative MPs to "force [the PM] from office" if he did not "do the decent thing" and resign.
On Monday, ITV published a leaked email from the PM's principal private secretary, Martin Reynolds, inviting 100 staff to "socially distanced drinks in the No 10 garden" on 20 May 2020.
The invitation for the event, which was organised when strict lockdown rules were still in place, encouraged people to "bring your own booze" and "make the most of the lovely weather".
Witnesses told the BBC the PM and his wife were among about 30 people who attended the gathering.
But Mr Johnson has declined to say whether he was among those there.