The party says a windfall tax could soften the the impact of surging household costs by £200 a year.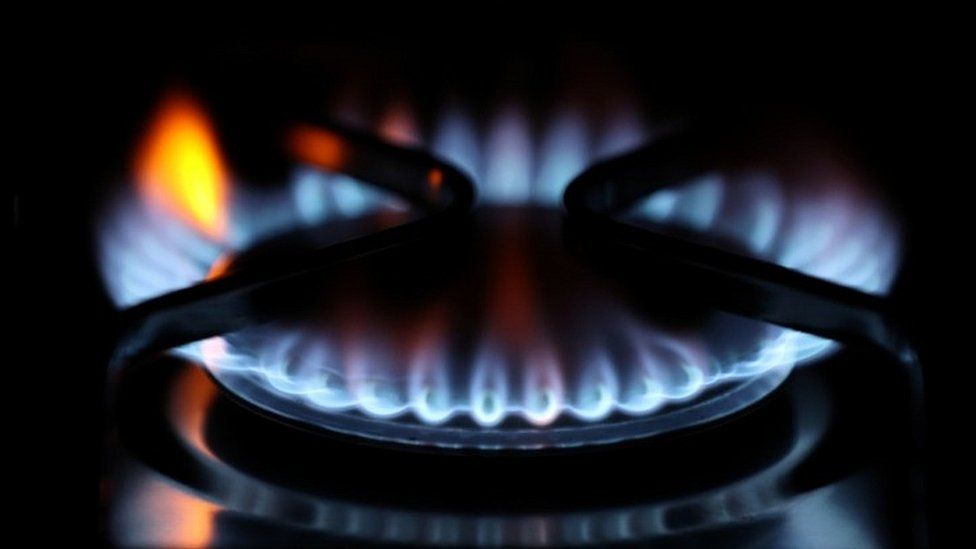 Labour has called for a windfall tax on North Sea gas and oil producers to help limit the expected rise in household gas and electricity bills by £200
The party says its £6.6bn plan would also remove VAT on domestic energy costs for a year and increase the warm homes discount for poorer households.
Shadow chancellor Rachel Reeves told the BBC the UK was "uniquely exposed" to global energy price rises.
But the government said it was working to manage the impact on consumers.
And Prime Minister Boris Johnson has not ruled out taking steps to tackle the rising cost of energy, amid pressure from some of his own backbench MPs.
The trade body Energy UK predicts bills will surge by up to 50% in April, when the change to the price cap, due to be determined in February, kicks in. This could leave an average household paying about £700 more per year, it says.
UK inflation hit a 10-year high in November, with the rate expected to increase to further in the next few months, while National Insurance contributions are set to rise in April. This has led to warnings of a cost-of-living "crisis".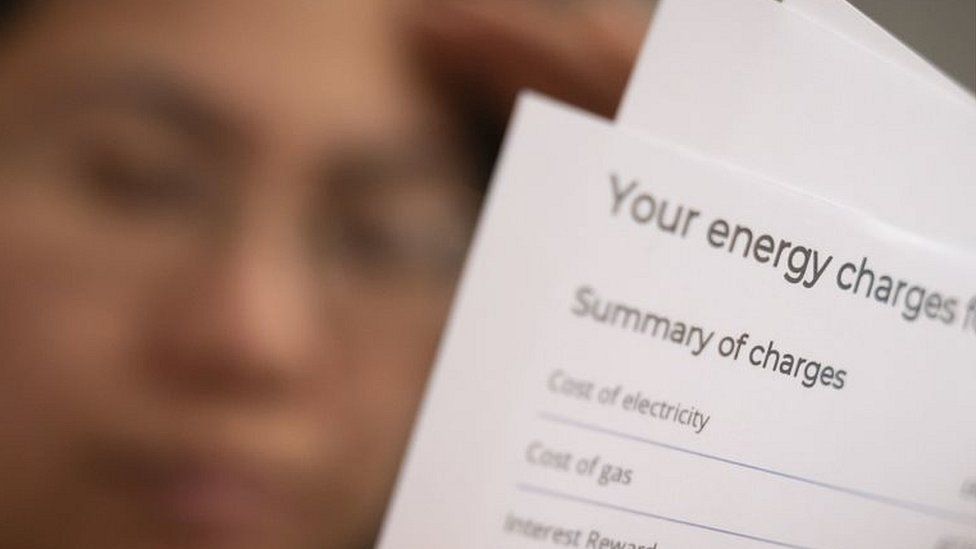 Under Labour's plan, North Sea energy producers, their profits boosted by price rises, would be forced to pay £1.2bn to mitigate household bills through a year-long increase to their corporation tax of 10 percentage points.
The party also wants an extra £3.5bn to be spent on the warm homes discount, increasing it from £140 to £400 per year, while doubling the number of households eligible to 9.3 million.
VAT, currently set at 5% for household energy bills, should be removed for a year from April – six months longer than Labour has previously called for – the party adds.
The prime minister has argued that a VAT cut would be too "blunt" a tool, as it would affect all households, including the richest, rather than targeting those most in need.
'Dither and delay'
But Labour says its proposals would save most households about £200, while targeted support to lower earners and pensioners would save them £600.
Ms Reeves told BBC One's Sunday Morning there were some "pretty staggering" energy bill rises in store for households.
"The problem is that so much of this has been caused by more than a decade of dither and delay in energy policy by the government," she said.
"The UK is uniquely exposed because of a failure to invest in nuclear and hydrogen and renewables."
Labour's plans are unlikely to become policy in time for April, as it is not in power, but the party is keen to put as much pressure on the government over what it sees as a central issue for millions of voters.
The Liberal Democrats also called for a windfall tax on energy firms earlier this week, with leader Sir Ed Davey saying: "It can't be right that a few energy fat cats are raking it in from record gas prices while millions of people can't even afford to heat their homes."
Conservative former energy minister Chris Skidmore has backed the idea of a windfall tax, which has been imposed by previous Labour and Tory governments.
Responding to Labour's proposals, a government spokesman said: "The energy price cap is currently insulating millions of consumers from high global gas prices. We'll continue to listen to consumers and businesses on how to manage the costs of energy.
"We recognise people are facing pressures with the cost of living, which is why we are taking action worth more than £4.2bn, and supporting vulnerable households through initiatives such as the £500m household support fund, warm home discount, winter fuel payments and cold weather payments."