Boris Johnson has apologised for not disclosing text messages to the independent standards adviser.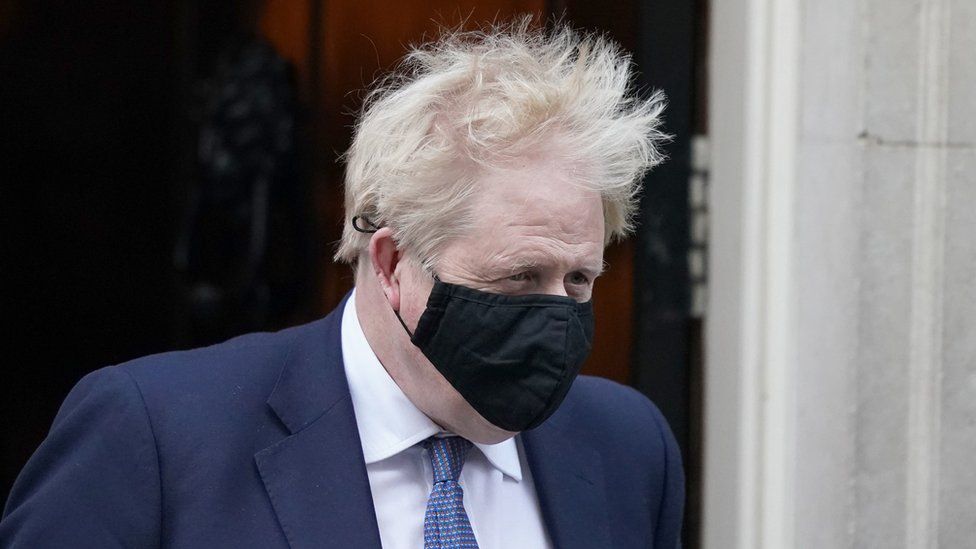 Boris Johnson has been criticised by his standards adviser over an official inquiry into the refurbishment of his Downing Street flat.
Mr Johnson apologised to Lord Geidt that he had not seen messages the PM exchanged with a Tory peer who initially paid for the revamp.
The messages were revealed during a separate inquiry by the elections watchdog on how the works were funded.
Lord Geidt said it demonstrated "insufficient" respect for his role.
He added they would not have changed the verdict of his own investigation last year that Mr Johnson had not breached the ministerial rulebook.
But, in an exchange of letters with Mr Johnson, he said they would have led him to question some of the conclusions of the report, published in May.
Replying to Lord Geidt, Mr Johnson offered a "humble and sincere apology", and said the messages were sent from a previous mobile phone, which he did not have access to.
He also said he "did not recall the message exchange".
Mr Johnson's text exchange with Lord Brownlow, published on Thursday, shows on 29 November the PM asked the Tory peer whether he could ask an interior designer contracted for the work to make contact with him to approve fresh redecorations.
Mr Johnson said parts of his official residence, where refurbishment work began in April 2020, were "still a bit of a tip" and he was keen to allow the designer, Lulu Lytle, to "get on with" the latest renovations.
A couple of hours later, Lord Brownlow replied: "Sorry for the delay I was out for a walk and didn't have my 'work' phone with me. Of course, get Lulu to call me and we'll get it sorted ASAP!"
In a subsequent message, he added that the trust had not yet been set up but "approval is a doddle as it's only me and I know where the £ will come from".
Lord Brownlow had been asked by Mr Johnson to oversee a charitable trust to fund the work – an idea that was later abandoned.
Lord Geidt said it was "plainly unsatisfactory" he had not seen the messages during his original investigation.
He also expressed "grave concern" that officials in Mr Johnson's team had not alerted him to them when the phone was later accessed in June, or before the Electoral Commission disclosed their existence in December.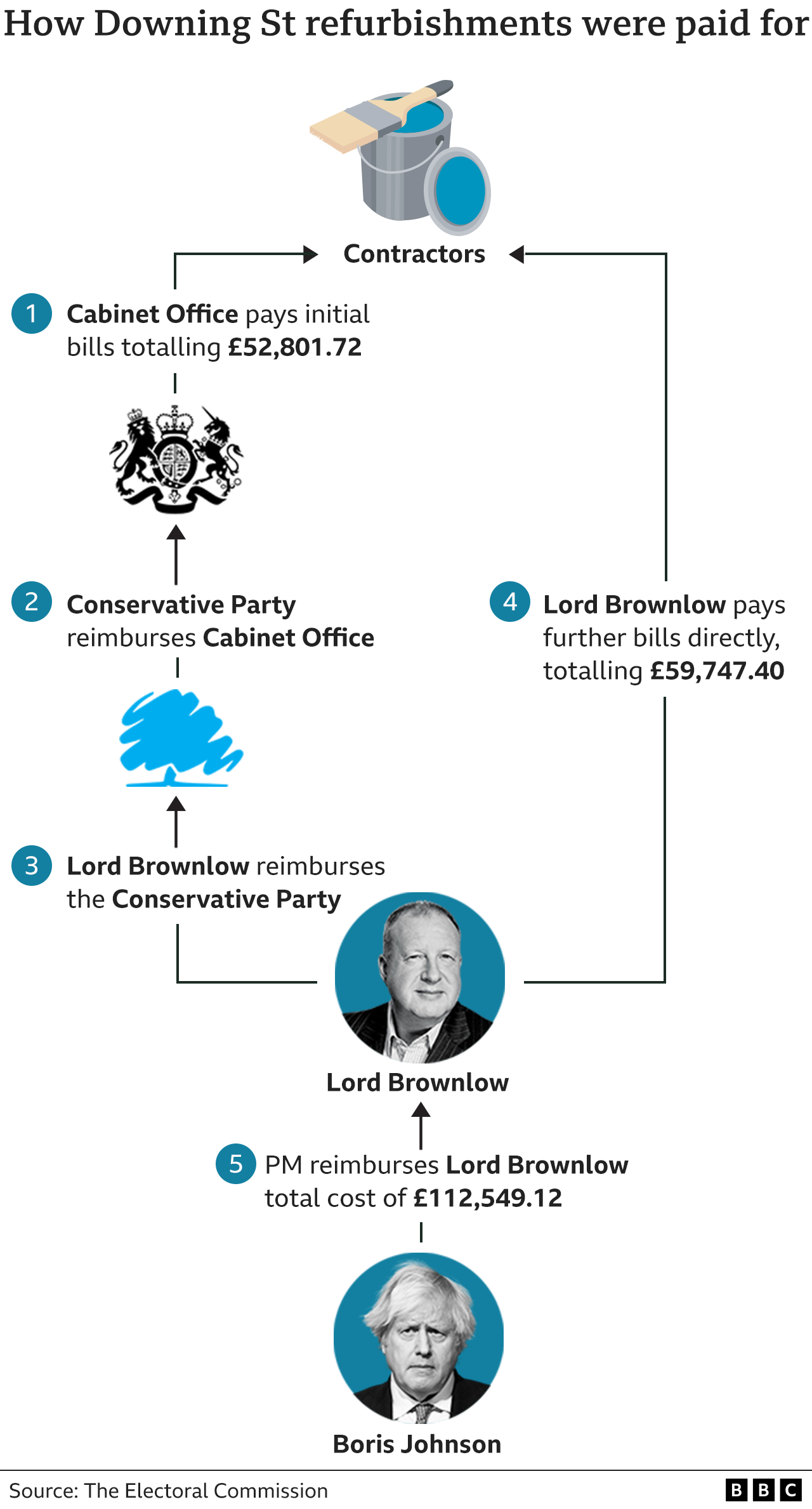 In his original report, Lord Geidt cleared the PM of a conflict of interest, after it emerged that Lord Brownlow had donated £52,000 to help cover costs.
He said the prime minister appeared not to be aware that Lord Brownlow had initially paid for the redecorations from his own pocket.
But he revisited the original probe after it was revealed the PM had sent WhatsApp messages to the Tory peer in November.
After the exchange came to light, Downing Street said Mr Johnson had thought Lord Brownlow was overseeing the money, but did not realise the peer was providing the funds himself.