Labour's leader will miss Prime Minister's Questions, with deputy Angela Rayner filling in for him.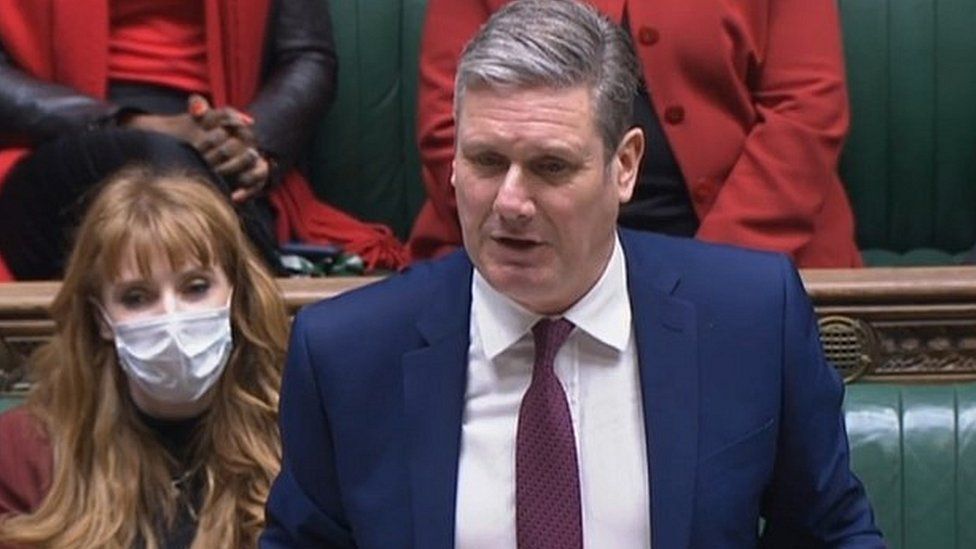 Labour leader Sir Keir Starmer has tested positive for Covid for a second time and is now isolating.
His deputy, Angela Rayner, will fill in for him at the first 2022 session of Prime Minister's Questions, which starts at 15:00 GMT.
And he has previously had to self-isolate four times after coming into contact with others testing positive.
Sir Keir's latest positive test comes after the UK reported its highest number of daily cases since the start of the pandemic, with 218,724 announced on Tuesday.
He will have to isolate for seven days, assuming he tests negative on days six and seven.
Sir Keir is not thought to have experienced any Covid symptoms and the infection was picked up as part of his regular testing routine.
It also comes as his party leads the Conservatives in the opinion polls, and Sir Keir is keen to continue his attacks on the government after recent stories of alleged coronavirus rule-breaking in Downing Street in 2020.