People who get a positive lateral flow result would not need to confirm it with a PCR.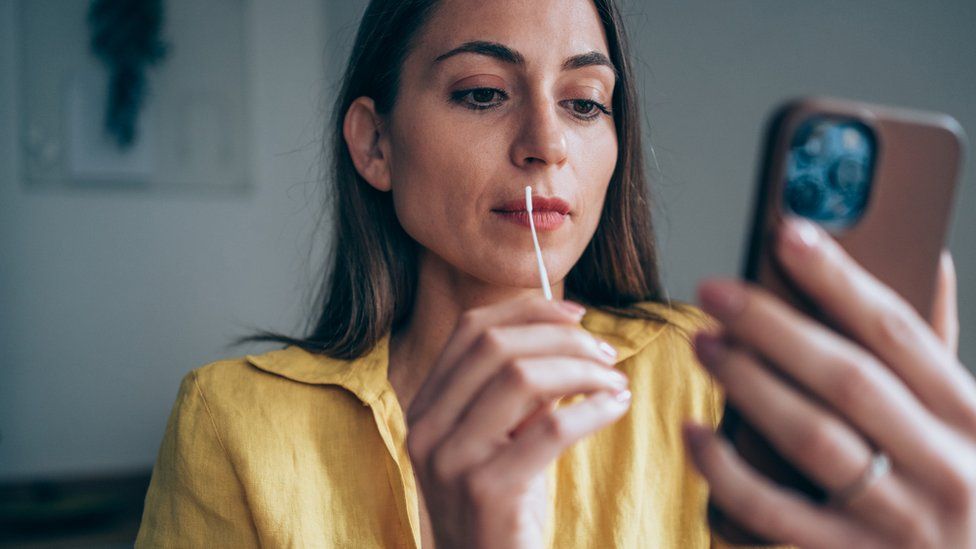 Covid testing rules could be eased as ministers consider removing the need to confirm a positive lateral flow test with a PCR.
The accuracy and amount of lateral flows is behind the potential change, care minister Gillian Keegan said.
Pre-departure tests for those entering the UK could also be scrapped.
One in 25 people in the UK was estimated to have it last week.
Under current guidance, anyone who tests positive with a lateral flow has to then order a PCR test – or book one at a test centre.
Ms Keegan told BBC Breakfast capacity of lateral flow test kits has been tripled – with 350 million lateral flow tests for January and February – and that 741,000 were sent to people's homes on Tuesday.
She said they were "really accurate" when there is a very infectious variant like Omicron circulating. About one million people are currently isolating, she added.
The latest Covid figures showed 218,724 new cases were recorded in the UK on Tuesday. That number included previously unreported cases from Wales and Northern Ireland from over the new year period.
Prime Minister Boris Johnson has said he aims to "ride out" the Omicron wave. When he meets his cabinet on Wednesday, he is due to urge them to back his decision not to impose any new restrictions for England.
At a Downing Street news briefing on Tuesday, he acknowledged some parts of the NHS would feel "temporarily overwhelmed", with the high case rate increasing not only the numbers in hospital but also the proportion of staff having to isolate.
But he recommended England sticks with the Plan B restrictions, which include working from home if possible, mask wearing in most public settings and the use of Covid passports in some venues. Those measures are currently due to end on 28 January.
Mr Johnson is also due to address MPs at Prime Minister's Questions on Wednesday afternoon.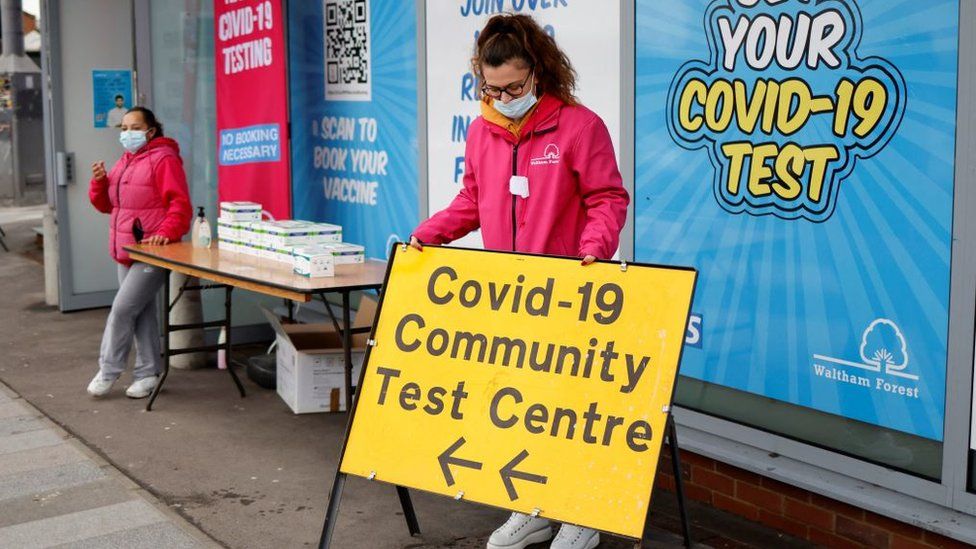 Dr Mike Tildesley, from the University of Warwick and a member of the Scientific Pandemic Influenza Modelling group (Spi-M), said lateral flow tests were very accurate – but it was crucial people recorded their positive results.
He also said as some PCRs are sent away for sequencing, he hoped there would be no loss of information that helps the UK identify new variants.
In other Covid developments: