The Home Office is "reforming" its approach to asylum, following 28,400 people crossing the Channel.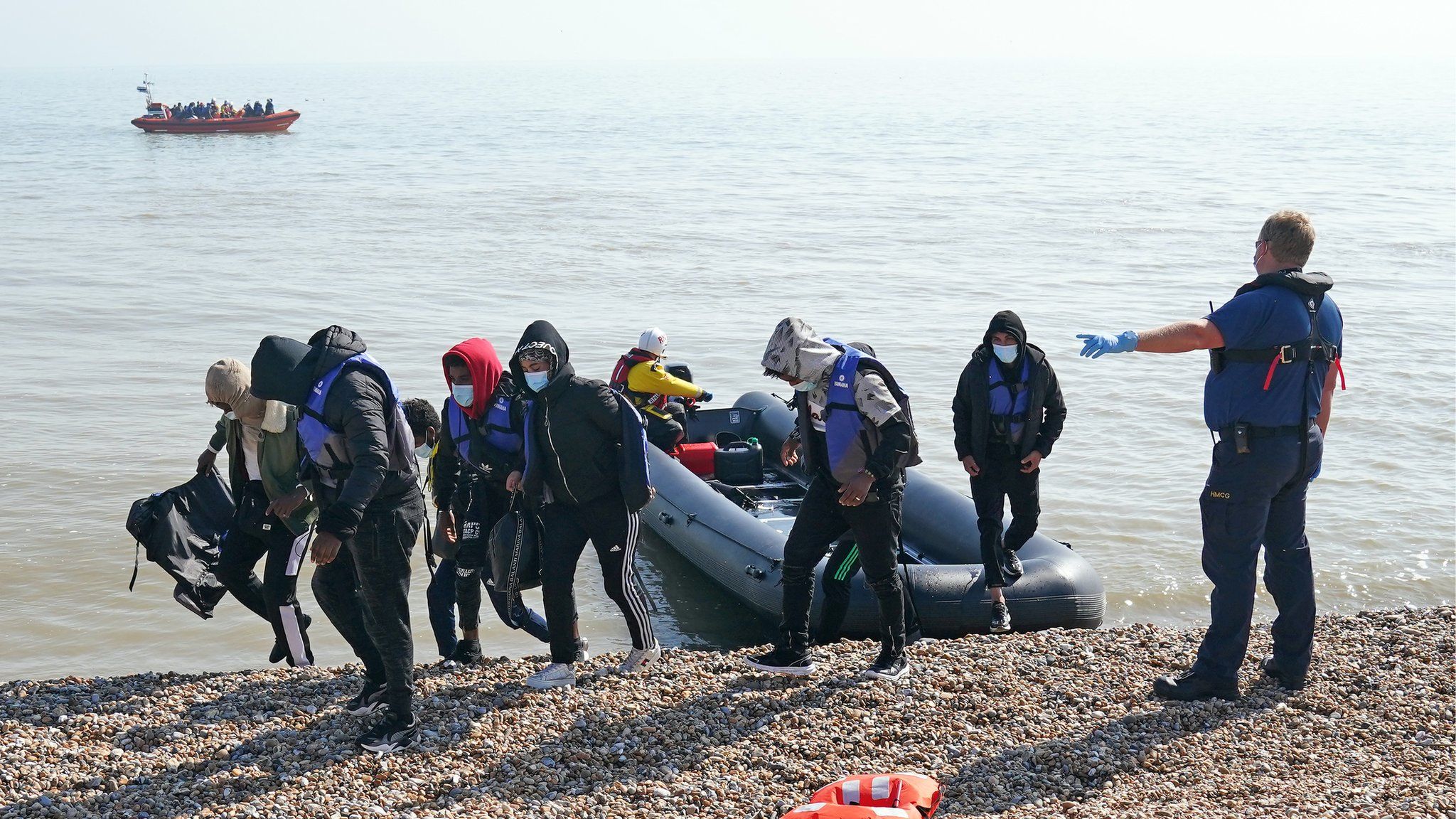 The number of people who crossed the English Channel in small boats last year was treble the number for 2020.
Figures compiled by the BBC show at least 28,431 migrants made the journey in 2021, despite huge UK investment in France to prevent crossings.
A Home Office minister said the government was "reforming" its approach and introducing tougher asylum rules.
Refugee charities say the "dangerous and callous policy" will lead to more arrivals and drownings.
In 2020, a total of 8,417 people crossed the Channel in small boats.
Last year's record number – an increase of about 20,000 – saw arrivals peak in November when, despite falling temperatures, at least 6,869 people reached the UK.
In 2020 the most arrivals on a single day was 416, set in September.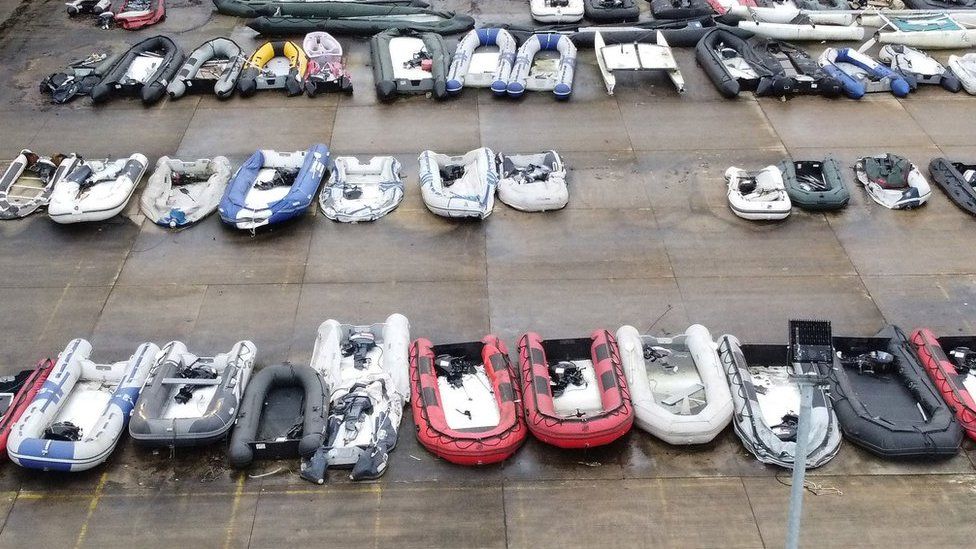 The government says their new Nationality and Borders Bill, will make it a criminal offence to enter the UK illegally and introduce life sentences for people-smugglers.
Home Office minister Tom Pursglove said the government was "making the tough decisions to end the overt exploitation of our laws".
He continued: "The sooner the House of Lords approves the Nationality and Borders Bill, the sooner these reforms will be delivered."
However, the chief executive at Refugee Action, Tim Naor Hilton, believes tougher measures will not deter people from making these journeys, and smugglers will continue to profit "unless ministers open up more routes for refugees to claim asylum".
He said: "The government wants to legalise this dangerous and callous policy in its Anti-Refugee Bill, which will only lead to more people drowning."
"It must wake up and scrap this bill now."