Emad Al Swealmeen was killed when his homemade bomb went off outside Liverpool Women's Hospital.
The Liverpool bomber died from an explosion and fire caused by a device he manufactured with "murderous intent", a coroner has ruled.
Emad Al Swealmeen was killed when his bomb went off while he was inside a taxi at Liverpool Women's Hospital.
Senior coroner Andre Rebello said it was unclear whether he intended the device to detonate when it did.
The inquest heard Al Swealmeen rang his brother two days before he died and suggested he might do "something bad".
Iraqi-born Al Swealmeen was a passenger in the taxi when the bomb went off at 10:59 GMT on Remembrance Sunday.
The driver, David Perry, was taken to hospital but did not suffer life-threatening injuries.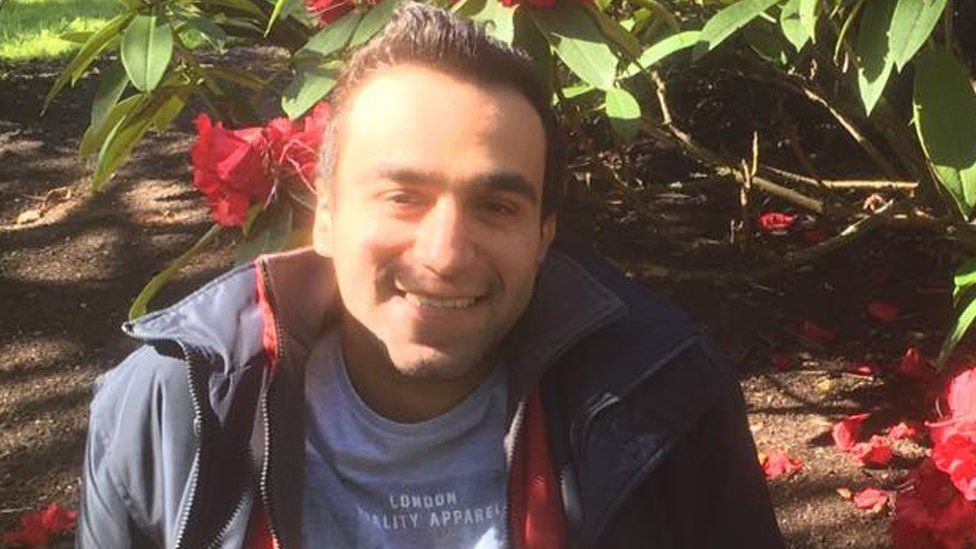 Recording a narrative conclusion at Liverpool and Wirral Coroner's Court, Mr Rebello said Al Swealmeen had carried the improvised device into the taxi.
He said Al Swealmeen had made the bomb at a flat he had rented in Rutland Avenue, near Sefton Park in Liverpool.
"It is found he manufactured the improvised explosive device, designed to project shrapnel, with murderous intent," he added.
The inquest heard Al Swealmeen came to the country legally in May 2014 with a Jordanian passport and UK visa.
Mr Rebello said: "Shortly after his arrival he claimed, it is believed falsely, that he was of Syrian heritage and claimed asylum as a refugee from that country."
He said that claim and all subsequent claims for asylum were refused, with the latest refusal in November 2020.

Related Internet Links
The BBC is not responsible for the content of external sites.