The six staff members were arrested on charges of "conspiracy to publish a seditious publication".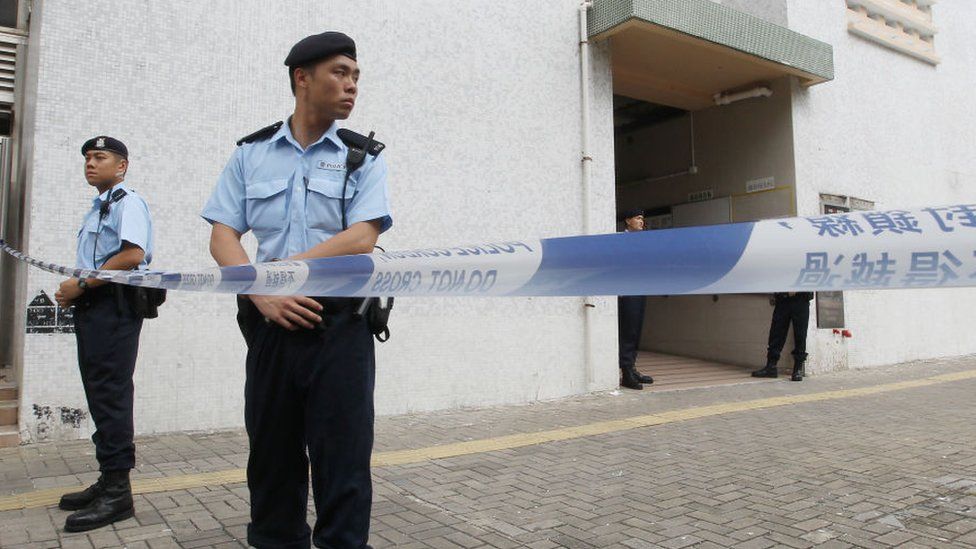 Hong Kong police have arrested six people from an online media outlet for "conspiracy to publish seditious publications".
Both current and former staff members of Stand News, an independent news outlet, were among those targeted.
More than 200 police officers were also sent to raid the publication's office, with search operations still underway.
Police said in a statement that they were authorised to "search and seize relevant journalistic materials".
The current and former chief editors of Stand News were among the arrested, as well as pop star turned democracy icon Denise Ho, who was a former board member.
She confirmed in a Facebook post that she had been arrested on the same charge, and had been taken to Western District Police Station.
Those arrested – three men and three women – are aged between 34 and 73 years old.
Footage posted on Stand News' Facebook page also showed multiple police officers at the door of deputy assignment director Ronson Chan early Wednesday morning.
The arrests comes a day after media tycoon Jimmy Lai – founder of now-defunct pro-democracy paper Apple Daily – was slapped with the same charge even as he serves a jail sentence for a litany of separate charges against him.
Earlier this year, hundreds of police raided the premises of Apple Daily – a publication known for being a vocal critic of the Hong Kong and Chinese leadership.
Its assets were frozen, executives were detained and the paper shut down soon after.
Hong Kong authorities have been cracking down on democratic freedoms in the city following the enactment of a controversial national security law that has seen pro-democracy papers shut, activists arrested and thousands of residents flee overseas.