Some families tell BBC Scotland they have waited five days for results of PCR tests taken before Christmas.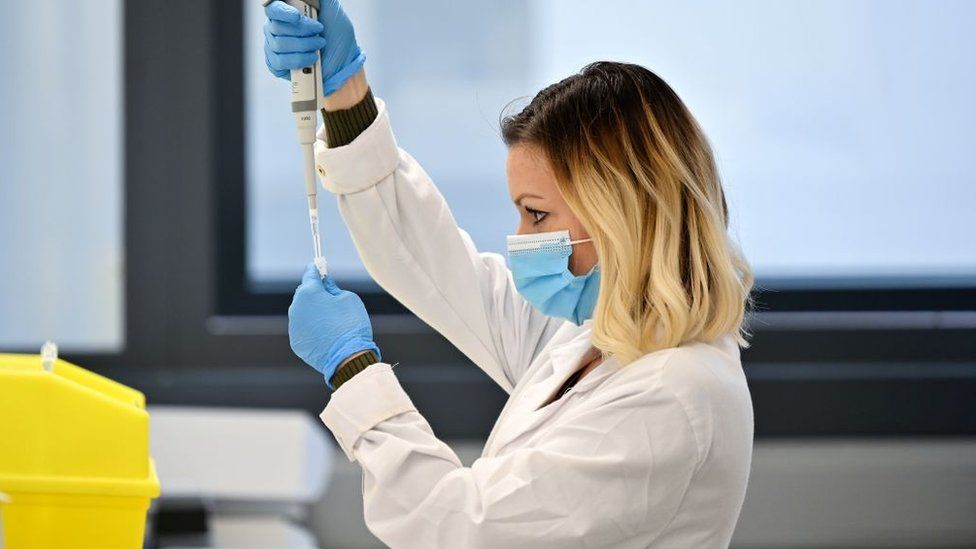 Record levels of demand for Covid PCR tests have left some families waiting up to five days for their results over Christmas, BBC Scotland has learned.
Some who took a PCR in on 23 December only received results on Tuesday.
They must isolate at home until they receive notification of a negative test, meaning many had to change their Christmas plans.
The UK Health Security Agency apologised to those waiting "a little longer" for their result.
They said they were adding extra capacity to their laboratories to meet "exceptional demand".
People should normally receive their test results within 48 hours.
It came as both Scotland and England reported record cases over Christmas, driven by the emergence of the new Omicron variant.
In England, the highest number of infections – 113,628 in total – were recorded on Christmas Day.
Infections peaked on Boxing Day in Scotland, where provisional data shows there were 11,030 cases recorded.
On Monday PCR test appointments were temporarily unavailable in large parts of Scotland due to continued high demand.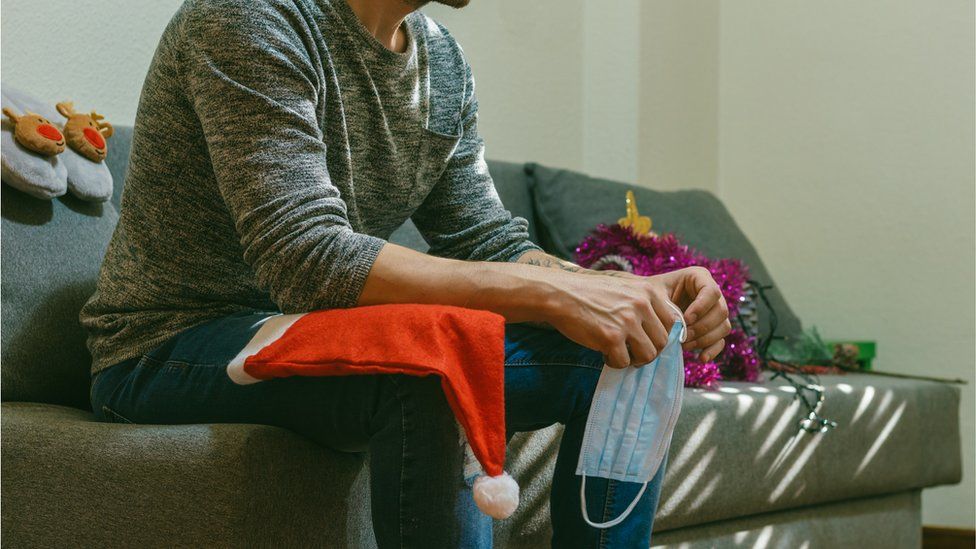 Among those affected by the delay was primary school teacher Matthew Campbell, from Dundee, who spent Christmas in isolation with his father as they waited for their PCR results.
The pair went for a test on 23 December but Mr Campbell only found out on Tuesday morning that he was negative.
His father tested positive so he would have had to isolate anyway – but he was sad to have missed out on the holidays.
"Usually what we do is we go to a big family party on Christmas Day and another on Boxing Day, but I couldn't go to either of those.
"I couldn't see my mum on Christmas Day and my dad couldn't see his partner. It was all a bit strange."
Apology for delay
"Quite a lot of people went for testing before Christmas in order to try and get Christmas celebrations that were safe if they had symptoms, or if they had contact," he said.
"So I apologise for that, I'm sorry if people had to wait a little bit longer."
Prof Leitch said he believed the immediate problem had been resolved.
"My understanding was yesterday – speaking to Test and Protect leaders – that the backlog was cleared so we're back to somewhere between 24 and 36 hours for pretty much all the tests.
"Postal ones take a bit longer just because it takes a while to get through the mail."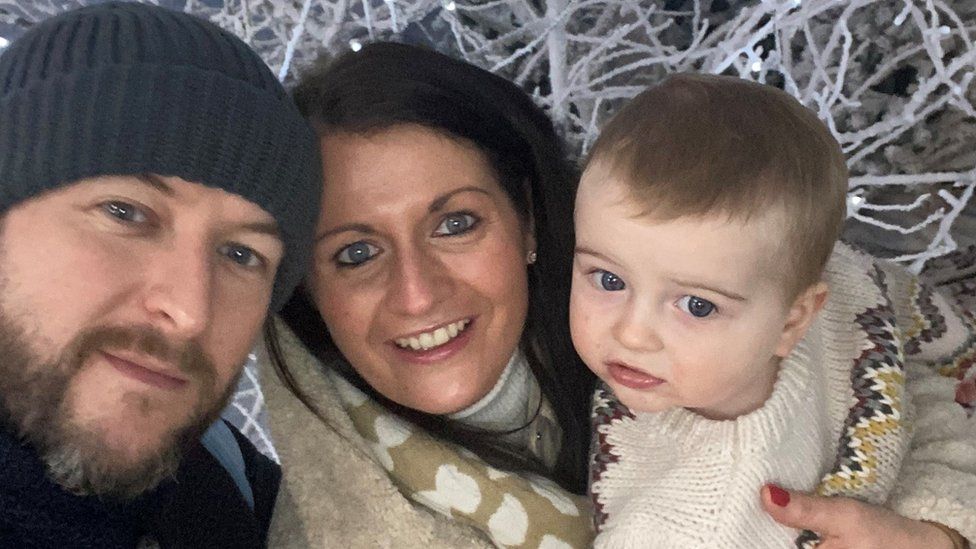 Others affected by the issue were Nicola and Paul Jenkins, from Glenboig in North Lanarkshire, who had to cancel plans to host Christmas dinner for their wider family.
The couple and their 18-month-old son, Jack, took PCR tests on 23 December after Mr Jenkins, 36, tested positive on a lateral flow device.
Mr Jenkins was eventually informed that his PCR was positive on Tuesday morning. His wife and son have still not received their results.
Mrs Jenkins, 32, told BBC Scotland she called Test and Protect on Boxing Day but staff were "quite dismissive".
"It all feels a bit chaotic at the minute," she said. "There's people with far worse problems than us, but it's been an interesting Christmas."
'Ruined' Christmas
Another woman – who asked to remain anonymous – told BBC Scotland she received her positive test result on Monday night, after taking the PCR on 23 December.
The woman, who is heavily pregnant and has received both vaccines and the booster, lives with her husband and their six-year-old son in Dundee.
She said she took the test because her brother tested positive on a lateral flow, but she has had no symptoms of the illness and her own LFD tests have repeatedly come back negative.
It "ruined" Christmas, she said. "We were meant to be seeing family I hadn't seen for a while, I was quite looking forward to it.
"Instead, I just spend six or seven hours in bed, really upset. I was just waiting for the result – and I just don't think the delay is acceptable."
A spokesperson for the Scottish government said anyone who has not received a result within 72 hours should call the helpline on 119.
A UKHSA spokesperson said: "Due to record levels of demand we are seeing an increase in turnaround times for PCR test results.
"Fast action has been taken to expand processing capability and add extra capacity to our laboratory network to meet this exceptional demand.
"Our lab technicians and scientists are working as fast as possible to ensure the public receives their results quickly and we apologise to anyone that is having to wait a little longer for their test result."