More than 9,000 people have tested positive in the last 24 hours, according to provisional figures.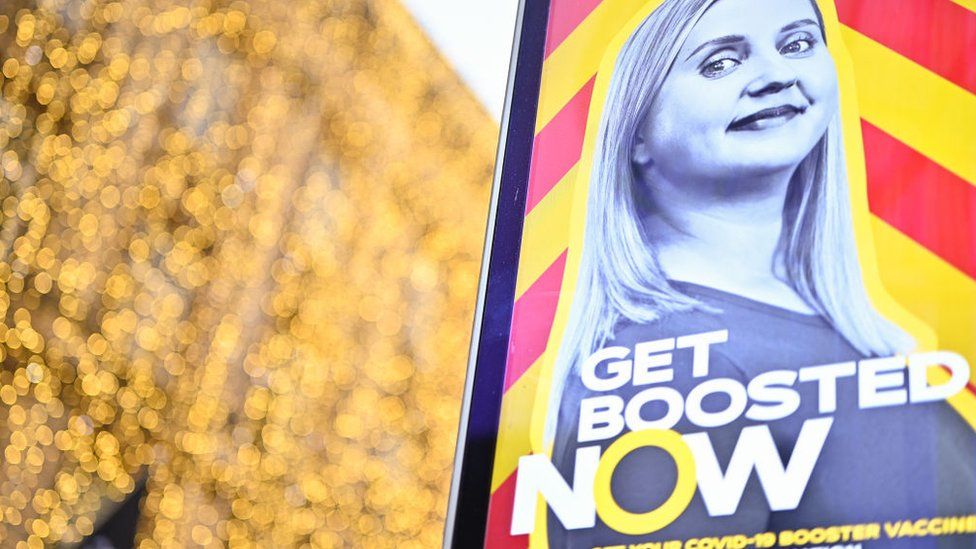 Nicola Sturgeon has warned that Covid cases are likely to increase further as provisional figures indicate virus levels remain high in Scotland.
A total of 9,360 people tested positive for coronavirus in the last 24 hours, according to the Scottish government.
It is the fourth day in a row that case numbers have exceeded 8,000, with a record high of 11,030 on Boxing Day.
Scotland's national clinical director Jason Leitch said about 85% of Covid cases in Scotland are now Omicron.
The first minister said: "While these figures remain provisional, the significantly increased transmissibility of Omicron is reflected in the steep increase in cases now materialising, and we would expect to see case numbers rise further in the days to come.
"I am grateful for the continued efforts of the public in complying with the guidance issued in the run up to Christmas. Without this, it is likely that the figures would have been even higher."
She urged people to get their booster and follow guidance on social gatherings and limit contacts to slow the spread of Covid.
"I know it is hard, but it is really important people continue to comply with the guidance over the new year period.
"We must not underestimate the impact of Omicron. Even if the rate of hospitalisation associated with it is lower than past strains of the virus, case numbers this high will still put an inevitable further strain on the NHS, and create significant levels of disruption due to sickness absence across the economy and critical services."
Normal daily statistics have not been published since Christmas Eve but the government has published provisional figures showing the number of cases recorded. They are:
25 December: 8,252
26 December: 11,030
27 December: 10,562
28 December: 9,360
It came as Ms Sturgeon prepares to update Holyrood on the Covid situation on Wednesday.
The virtual session was planned after restrictions on hospitality and leisure businesses were detailed last week.