Five things you need to know about the coronavirus pandemic this Tuesday morning.
Here are five things you need to know about the coronavirus pandemic this Tuesday morning.
1. No new curbs welcomed by hospitality industry
The hospitality sector has welcomed the decision not to impose further Covid restrictions in England. It described the decision as a "lifeline" for pubs, bars and clubs, which have been looking to New Year's Eve trade to recoup pre-Christmas losses. On Monday, Health Secretary Sajid Javid announced that the government would re-evaluate the situation in January. But he said people should remain cautious and celebrate outside on New Year's Eve if possible.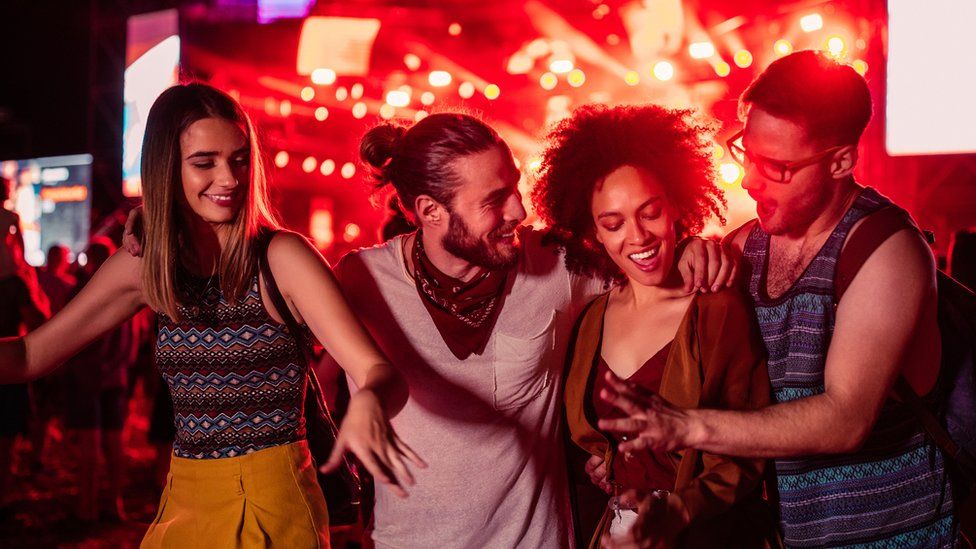 2. France tightens Covid restrictions
France has announced tighter Covid restrictions amid concerns over the Omicron variant. From 3 January, remote working will become compulsory for those who can and public gatherings will be limited to 2,000 people for indoor events. France recorded more than 100,000 new infections on Saturday – the highest number reported in the country since the pandemic began. But France's prime minister Jean Castex did not bring in a New Year's Eve curfew.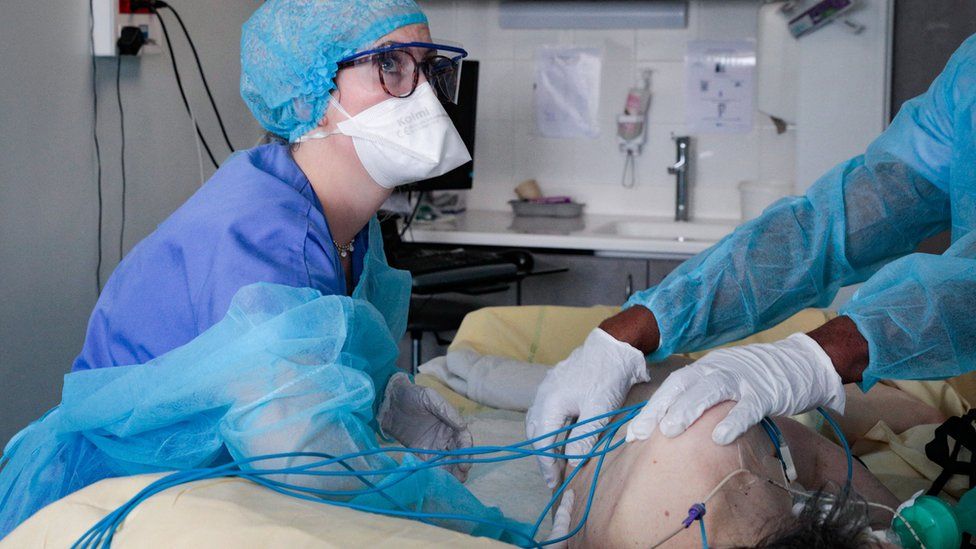 3. Hundreds given false results after Sydney lab error
Hundreds of people were told they did not have Covid when they had tested positive after a "data processing error" at a lab in Sydney, Australia. The SydPath lab apologised in a statement on Tuesday and said the mistake, which affected 886 people in total, had happened as workers faced an unprecedented volume of tests. The Australian state of New South Wales is seeing rising infection numbers following the arrival of the Omicron variant. Some of those affected have expressed concern that they may have unknowingly infected their loved ones over Christmas.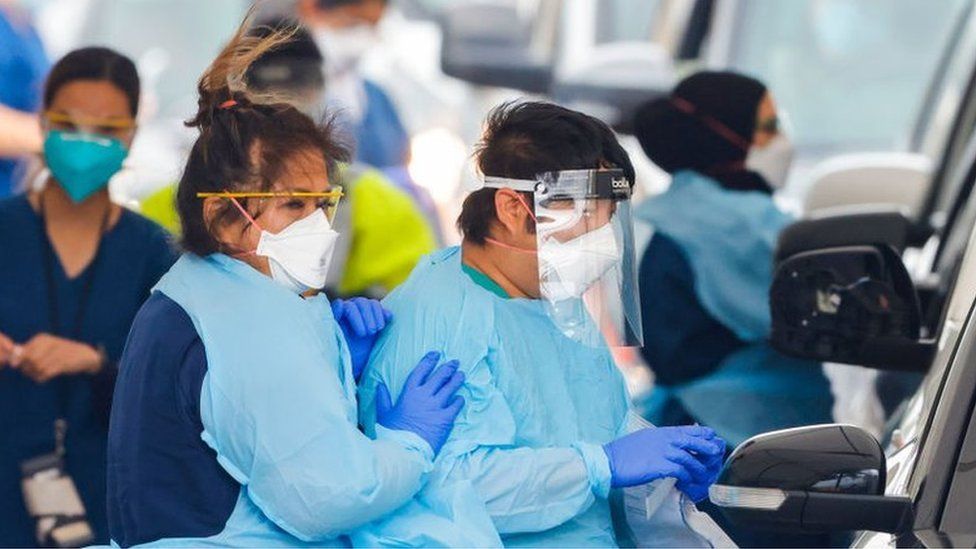 4. US halves self-isolation time for asymptomatic cases
The United States has halved the recommended isolation time for people with asymptomatic Covid infections from 10 to five days. The Centers for Disease Control (CDC) said that this must be followed by five days of wearing a mask around others. While the new recommendations are not mandatory, they are closely followed by many businesses and policymakers across the US. The CDC said the change is "motivated by science" demonstrating that most transmission happens early in the course of illness.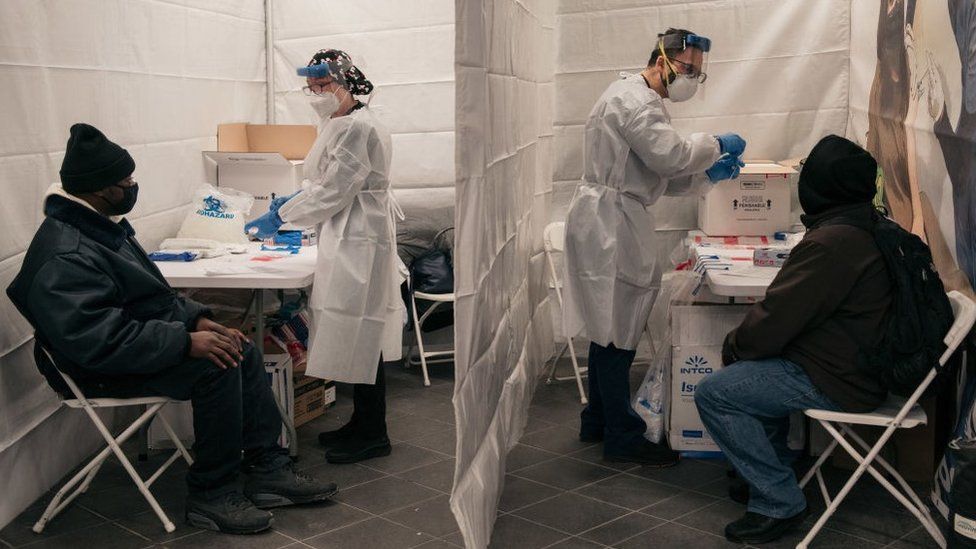 5. Medic hopes vaccine uptake will mean Wales avoids more lockdowns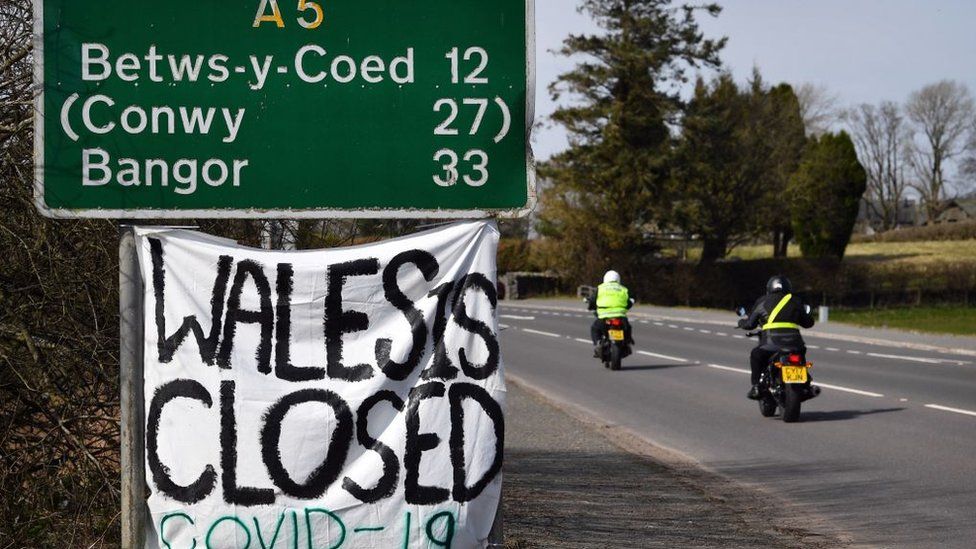 And there's more…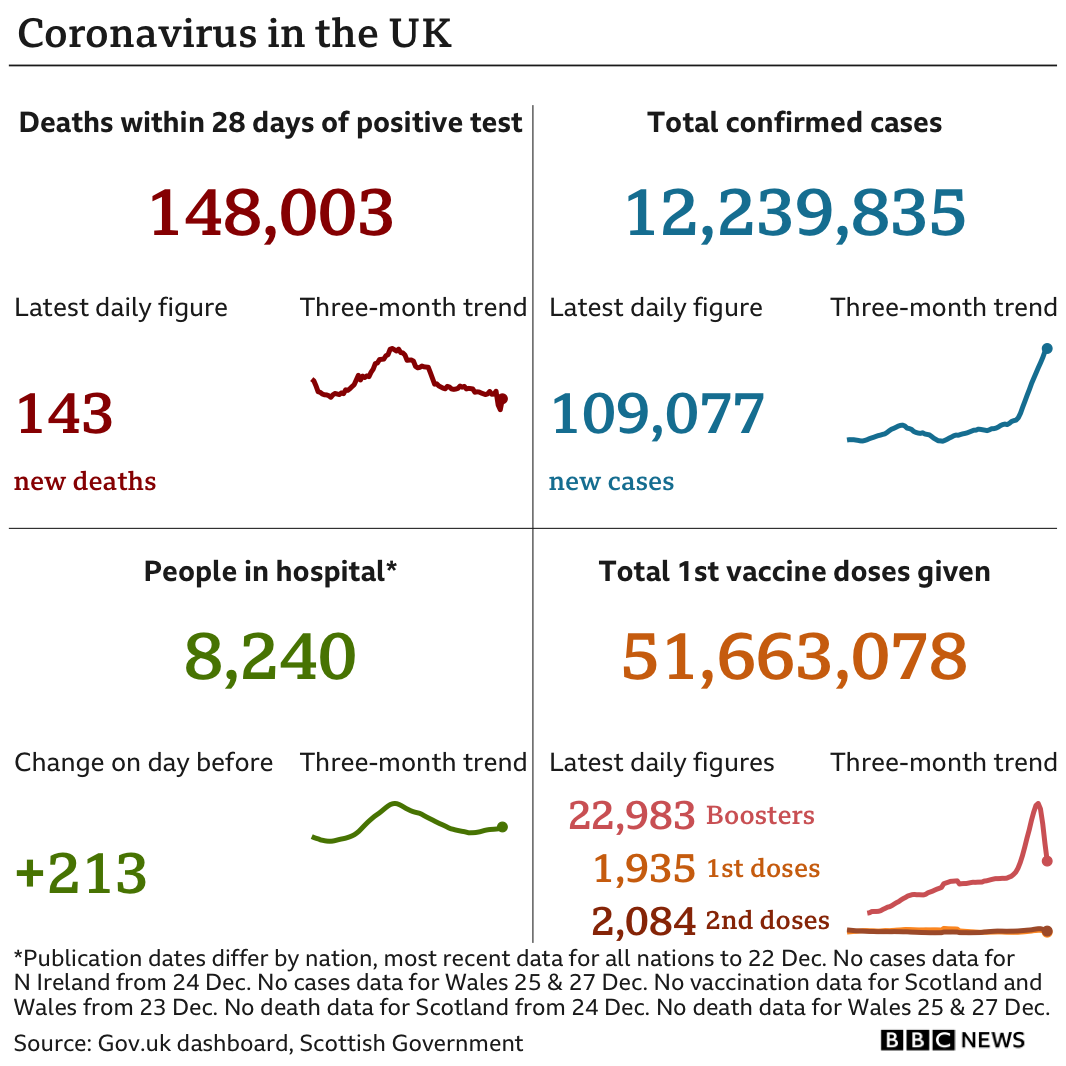 What questions do you have about coronavirus?
In some cases, your question will be published, displaying your name, age and location as you provide it, unless you state otherwise. Your contact details will never be published. Please ensure you have read our terms & conditions and privacy policy.
Use this form to ask your question:
If you are reading this page and can't see the form you will need to visit the mobile version of the BBC website to submit your question or send them via email to YourQuestions@bbc.co.uk. Please include your name, age and location with any question you send in.