Infected people in England can end quarantine early with negative test results on day six and seven.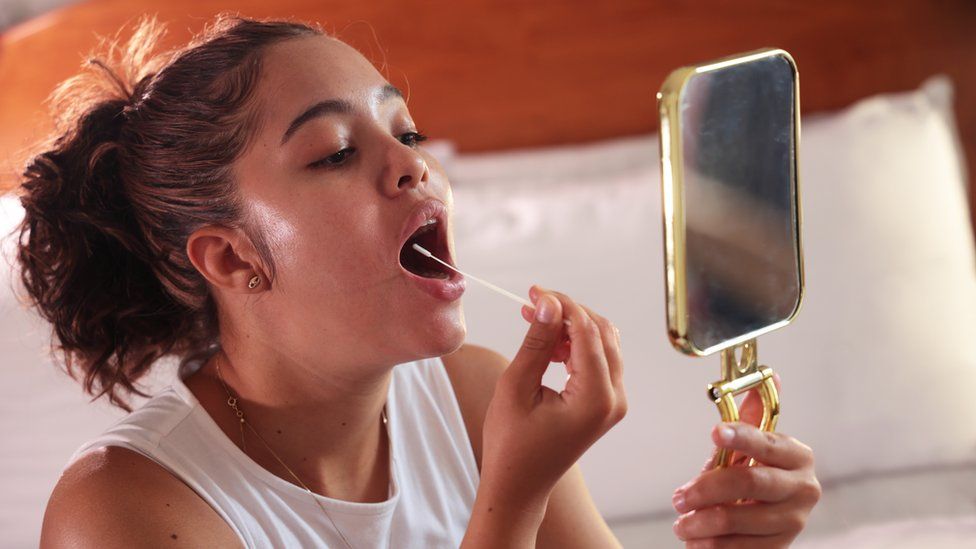 People infected with Covid in England can stop self-isolating up to three days early if they test negative twice, it has been announced.
They will now be able to end quarantine after seven days instead of 10 by providing negative lateral flow results on day six and day seven.
Health Secretary Sajid Javid said it would minimise disruption caused by the rapid spread of the Omicron variant.
He said the change was based on the latest guidance from health experts.
The change comes amid a spike in cases caused by the new Covid variant, which has created staff shortages for businesses and essential services.
The new guidance can be used by people who are isolating after testing positive for Covid, regardless of their vaccination status.
But those who are not double-jabbed will still have to isolate for the full 10 days if they are a close contact of a positive case, as is currently the case.
People will also be advised that they should not end their isolation early if they are still experiencing symptoms.
And people ending isolation on day seven will be told to limit contact with vulnerable people, not visit crowded or poorly ventilated spaces, and work from home.
Announcing the move, the UK Health Security Agency (UKHSA) said Omicron's rapid spread posed a threat to critical public services this winter.
The agency said the new self-isolation rules reflected updated medical advice, which would be published "in due course".
Its chief executive, Dr Jenny Harries, said the new rules would "help break chains of transmission" while minimising "the impact on lives and livelihoods".
Mr Javid said the UKHSA was "very comfortable" that the protection provided by lateral flow tests was "very similar to 10 days of isolation without tests".
"I think this is a very sensible, balanced and proportionate step to take," he said.
"We want to reduce the disruption to people's everyday lives caused by the pandemic."
All people across the UK are legally required to self-isolate for 10 days if they test positive for Covid themselves or have symptoms.
Under England's new rules, those isolating after testing positive will be able to take lateral flow tests on days six and seven and end their isolation immediately if both results are negative.
Someone who tests positive on either day six or seven will still be able to end isolation after two negative tests 24 hours apart on the following days.
It means they could, with two such tests, end their isolation after the second negative test taken on day eight, nine or 10 of the isolation period.
The government says the new rules will initially be guidance, with a change to the legal regulations published when Parliament returns from its Christmas recess.
In the meantime, the government says it will regard following the new rules as a "reasonable excuse" under current laws to end isolation early.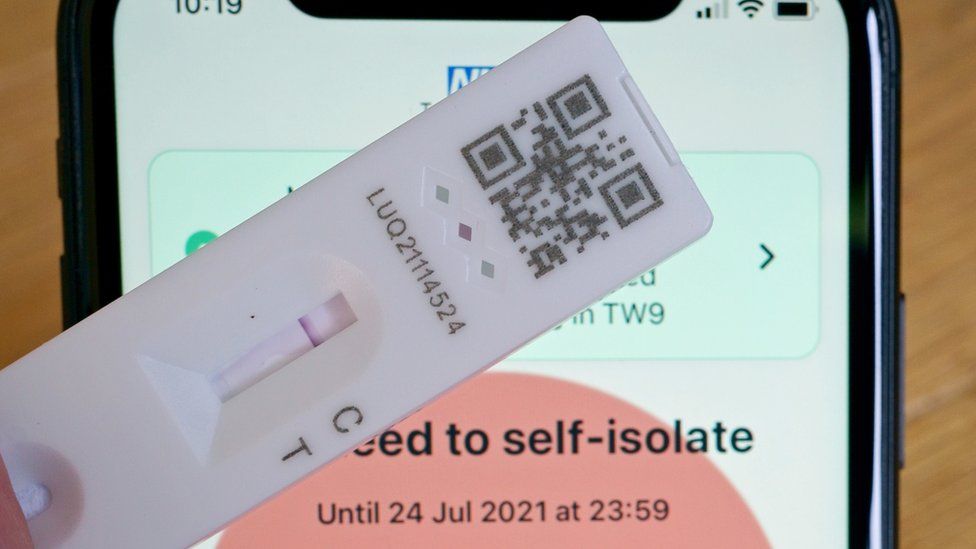 People will be encouraged to report their lateral flow results to the government, but it is understood this will not be required to leave isolation.
The Welsh Government said it would consider whether to update self-isolation rules in Wales in light of the UKHSA's updated advice.
The health department in Northern Ireland said it would not be changing its rules "at this time" but would keep the situation under review.
Scotland has not confirmed whether it will look to adopt similar changes.
In a video clip released on Tuesday, he said there was not enough evidence on Omicron's severity and the impact of vaccines to justify extra curbs now.
But he warned he "can't rule out" further measures after 25 December, and he would "not hesitate to act" if required.
The prime minister had been under pressure from his own backbenchers to specify what the rules would be over the Christmas period.
Many have been voicing their frustration over the lack of detail from Downing Street, alongside their scepticism of the need for tougher restrictions.