Premises will have to offer table service, face masks are to be worn and contact details collected.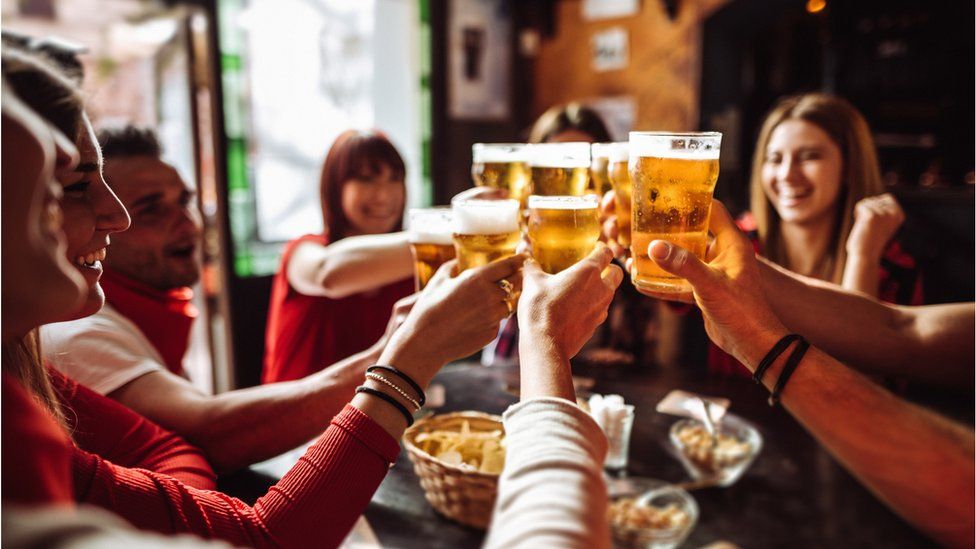 Groups of no more than six people will be allowed to meet in pubs, cinemas and restaurants in Wales from 26 December, the first minister has said.
And two metre social distancing rules are to return in public places, Mark Drakeford said.
Licensed premises will have to offer table service only, face masks will have to be worn and contact tracing details collected.
Outdoor events will be limited to 50, with 30 indoors.
Life events such as weddings, civil partnerships, funerals and wakes will not be subject to the same limits as other indoor or outdoor events.
But Mr Drakeford said the numbers that can attend will be determined by the ability of the venue to manage social distancing and other reasonable measures.
Advice has been given to limit household mixing and use lateral flow tests beforehand, with a specific offence for having gatherings of more than 30 people.
Spectators at community sports matches will also be limited to 50 people.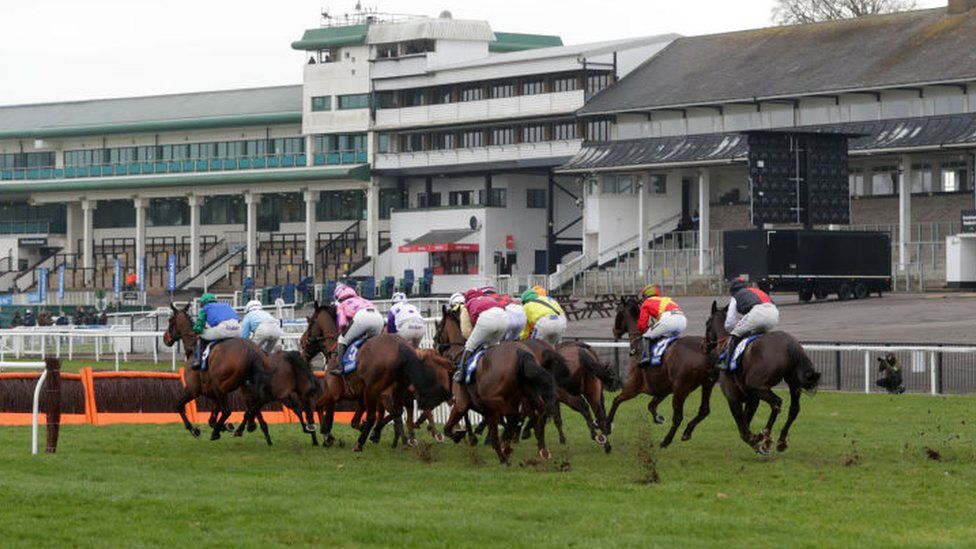 He said he wanted the measures announced to be in place for the shortest possible time, and they would be kept under review.
The first minister also repeated his calls for furlough arrangements to be put in place for the sectors most directly affected by restrictions.
"In order to go further, were that to become necessary the Welsh government simply does not have the financial fire power or even the practical ways of getting help to people who might not be able to be in work – for that we need the help of the UK government," he added.
The number of identified Omicron cases in Wales grew by 204 on Tuesday to 640.
Mr Drakeford also urged people to get vaccinated, saying this is "the most important thing we can do to protect ourselves".
"We are facing a very serious situation in Wales. A wave of infections caused by the new, fast-moving and very-infectious Omicron variant is headed our way," Mr Drakeford said.
"This new form of coronavirus could infect large numbers of people in Wales, disrupting daily lives and businesses and could cause an increase in the number of people who need hospital care in the coming weeks."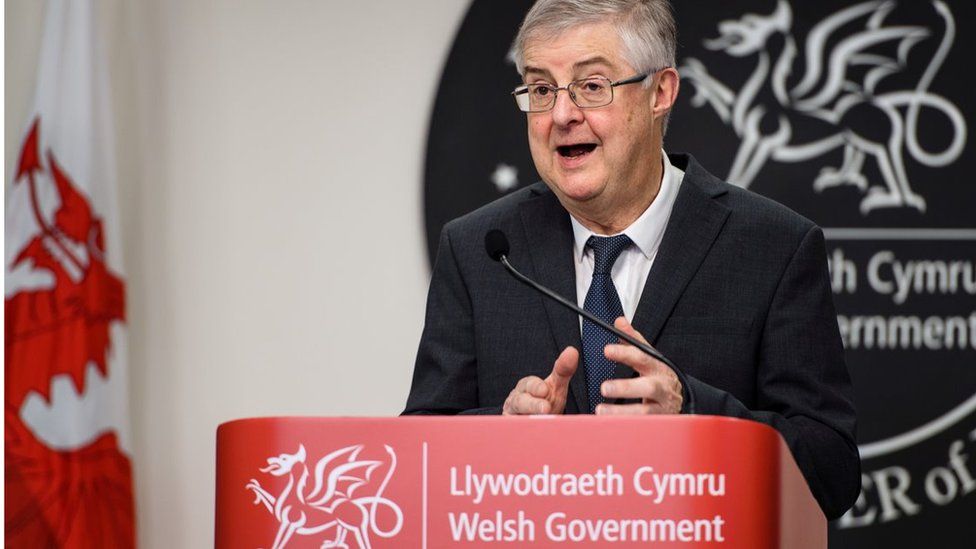 "It really is a misunderstanding of the position we are facing to think that if Omicron is less severe than Delta that that solves the problem," Mr Drakeford said.
"If Omicron was even half as severe as Delta, because of the extra speed a which it's transmitted that would buy you 48 hours before you see those numbers of people going in to hospital climb to the very steep numbers we have seen."
Close contacts of people who have Covid will no-longer have to self-isolate provided they have been fully vaccinated.
They will now have to take a lateral flow test instead.
Mr Drakeford has not gone as far as England, where people with Covid will now have to self-isolate for seven days instead of 10, providing they have a negative test result.
He said early action was needed to try and control the spread of the Omicron variant.
'High vaccination coverage'
"As we enter our second winter of the pandemic, we have high vaccination coverage and tens of thousands of extra boosters are being given every day," he added.
"We also have access to the rapid lateral flow tests to help us all identify signs of infection without symptoms.
"Both of these, together with everything we have learned over the last two years will help to keep us safe at home without the need for new rules and regulations about mixing at home."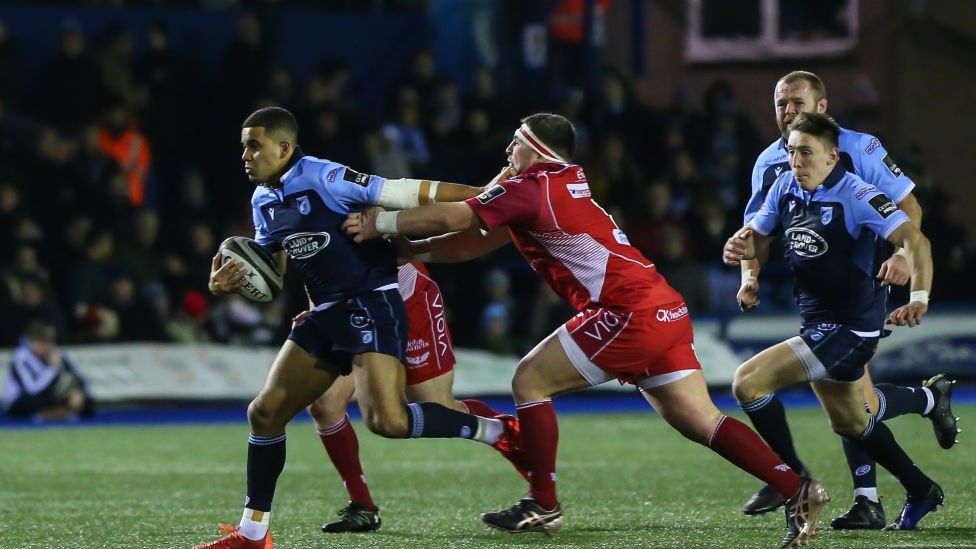 The Welsh government had already announced some restrictions it plans to impose after Christmas, with sports events going behind closed doors, including the Cardiff versus Scarlets rugby match on 26 December and the Welsh Grand National at Chepstow the next day.
But up to 50 people can still watch grassroots or junior team sports, Mr Drakeford said today.
There had been some confusion following an announcement earlier this week that sports events would have to be played behind closed doors from Boxing Day.
Mr Drakeford said: "There will be an exception for team sports, up to 50 spectators will be able to gather, in addition to those taking part. There is also an exception for events involving children."