The West End musical will return "as soon as this wave is licked", the composer and producer says.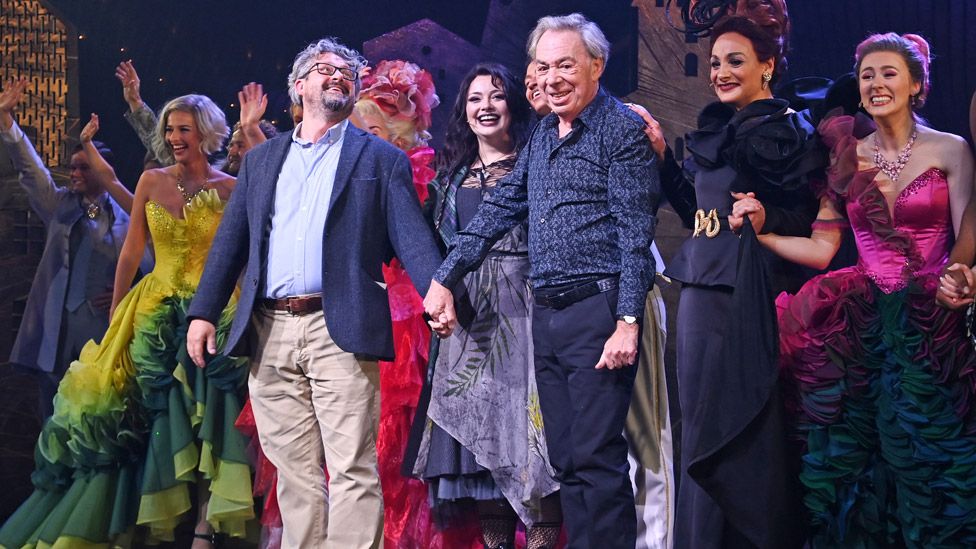 Andrew Lloyd Webber has said he is "devastated" to have halted his latest musical Cinderella for seven weeks as Omicron plays havoc with live events.
The West End show will return "as soon as this wave is licked", the composer and producer said, with a return currently scheduled for 9 February.
It is the first major production to be put on ice for such an extended period.
Cinderella is one of many plays to have already had UK performances cancelled because of Covid among cast and crew.
It has been off the stage at the Gillian Lynne Theatre since Thursday, and Lord Lloyd Webber has now decided it is not worth trying to bring it back in the next seven weeks.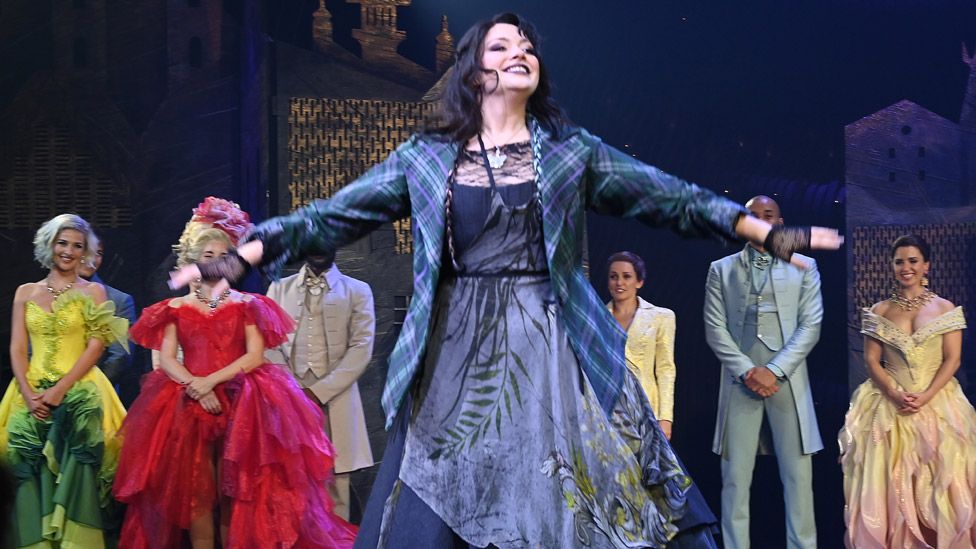 "Once again, this wretched virus has put paid to the joy of entertaining audiences, something that I hold so dear," he wrote on Twitter.
"Sadly this is the right thing to do, not just for the safety of our cast, musicians and backstage crew, but for the quality of the show we give our audiences who travel long distances and make significant investments to come and see us.
"Rest assured, Cinderella will re-open as soon as this wave is licked and we know we can give our audiences the fantastic time they deserve."
The opening of the show was also disrupted earlier this year.
A separate statement said: "Like so many theatres up and down the country, day after day, we are forced to make decisions (often at short notice) based on the latest round of test results."
It added that producers were "passionately committed to returning sooner if the circumstances improve and we will keep the situation under constant review".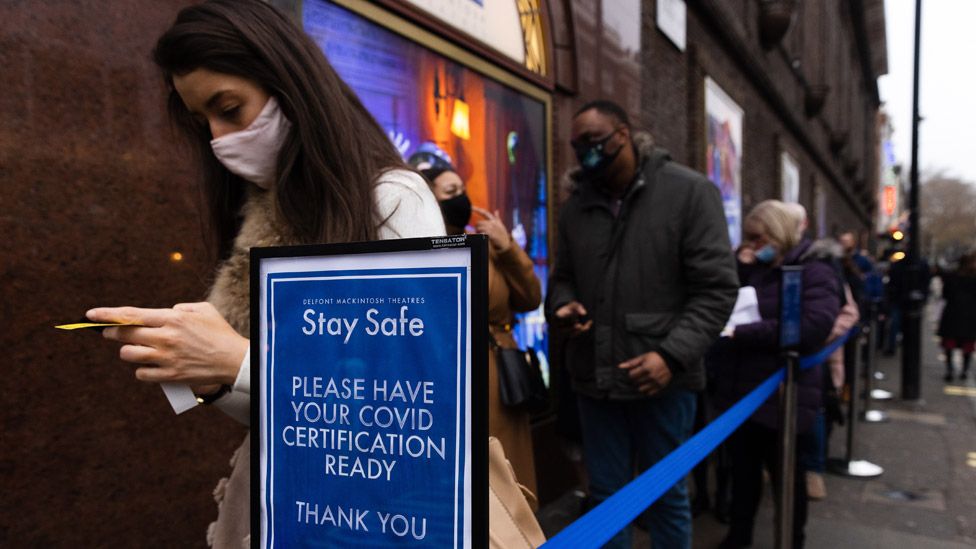 Many more around the country have also suffered the same fate in recent days, including at the Liverpool Everyman and Playhouse, the Manchester Royal Exchange, the Lowry in Salford, the Wales Millennium Centre in Cardiff and Newcastle's Theatre Royal.
Some have suspended shows until the New Year. Wendy and Peter Pan at the Leeds Playhouse and Shakespeare's Globe's Measure For Measure will not return until 4 January, while the curtain will stay down on the National Theatre's festive show Hex 5 until January.
On Broadway, the Alanis Morrissette musical Jagged Little Pill has closed for good, blaming "the drastic turn of events this week with the rapid spread of the Omicron variant".
Lord Lloyd Webber's decision came despite Chancellor Rishi Sunak's announcement on Tuesday of an extra £30m for the Culture Recovery Fund to help English venues and arts organisations between now and March.
The Theatres Trust said the funds must be "distributed as quickly as possible to help protect theatres".
The charity's director Jon Morgan said: "Theatres across the country are already struggling with shows being cancelled due to infections and falling ticket sales as audiences follow government advice to be cautious, so this support is very much needed."
'Devastating impact' in Scotland
The Society of London Theatre added: "This is a clear signal that the chancellor and HM Treasury understand the challenges facing our theatres and other cultural businesses."
The Equity and Bectu unions called for more help for individual workers, who Equity said were "staring into a winter of cancelled shows, bookings and performances".
Bectu added that the Culture Recovery Fund was "focused on buildings not people, is too cumbersome and too slow".
Meanwhile, in Scotland, the government has ordered capacities for seated indoor performances to be cut to 200 from from 26 December and a return of social distancing for at least three weeks.
Those measures "will have a devastating impact on theatres", according to the Theatres Trust.
"We therefore welcome the additional financial support announced by the first minister and hope this will be distributed quickly," a statement said.