The UN health body's Europe head says another storm is coming, as countries brace for a surge in cases.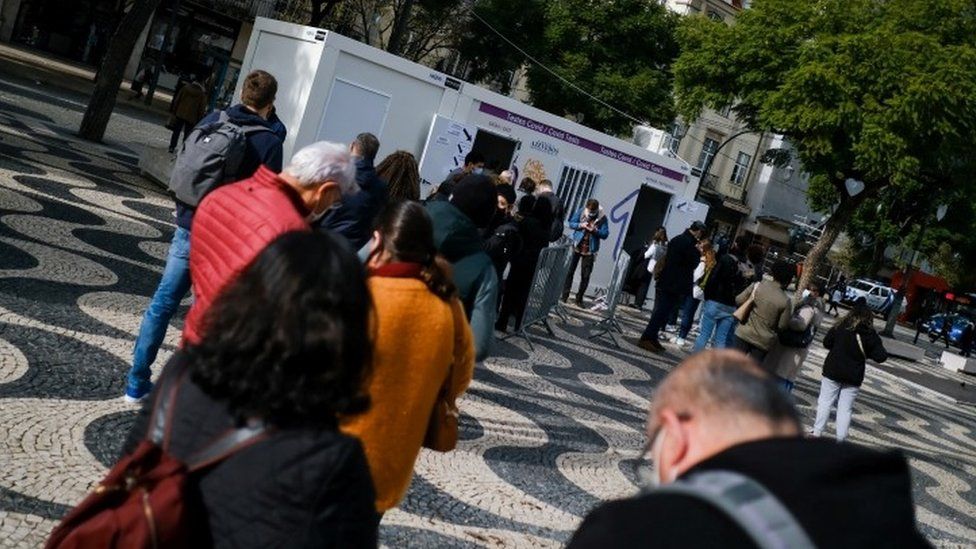 A surge of Omicron cases will push European health systems towards the brink, the World Health Organization's top official in the continent has warned.
Hans Kluge said "another storm" was coming and governments should brace for significant increases in cases.
His warning came as several countries re-imposed social distancing restrictions.
Germany announced new post-Christmas rules including limits on parties.
Meanwhile Portugal ordered bars and nightclubs to shut from December 26.
Omicron was first identified in southern Africa last month but has now spread around the globe.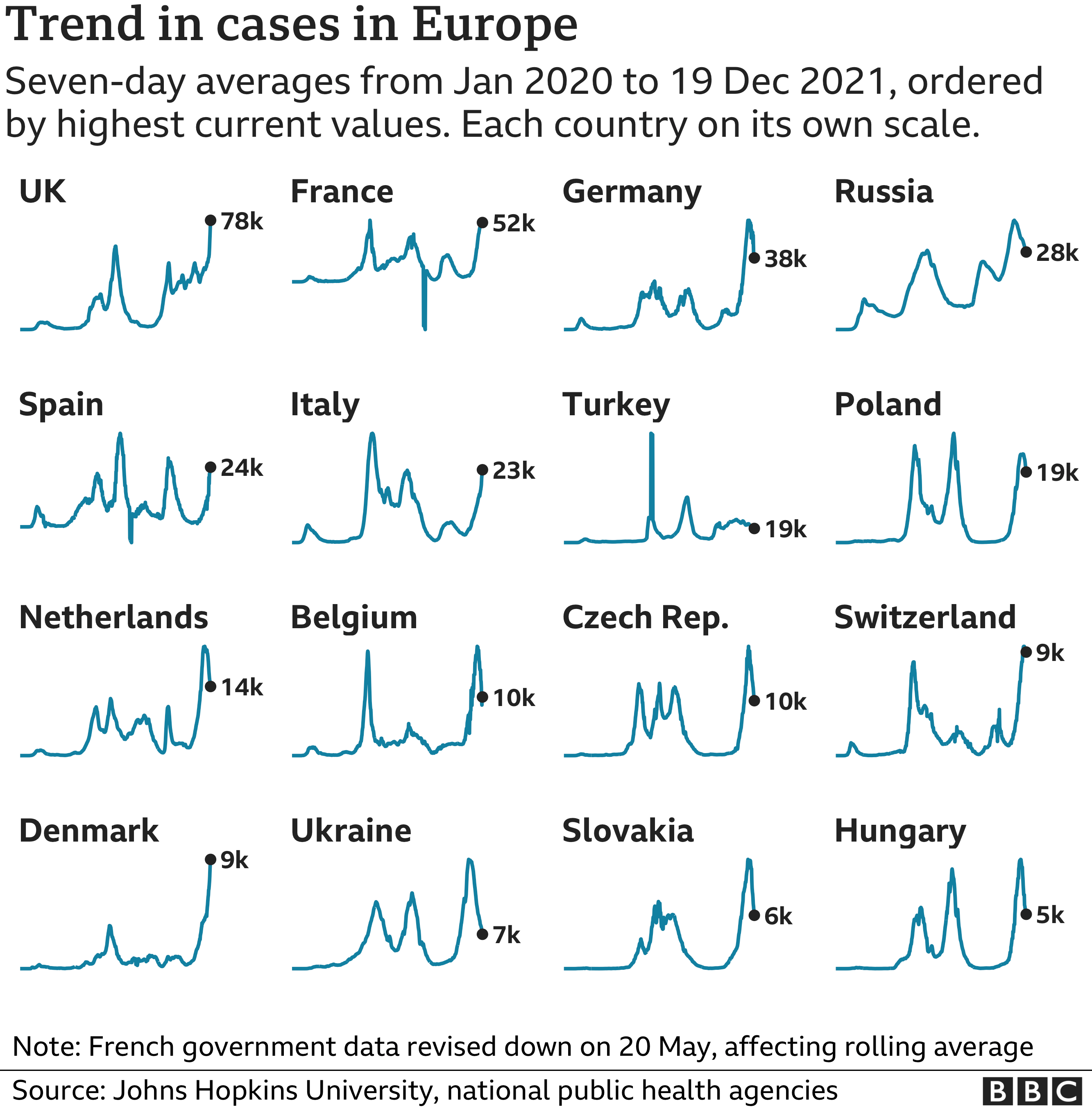 It has been detected in at least 38 of the 53 countries in the WHO's European region – which includes Russia and Turkey – and is dominant in several, the organisation says.
"We can see another storm coming. Within weeks, Omicron will dominate in more countries of the region, pushing already stretched health systems further to the brink," said Mr Kluge, quoted by Reuters.
"The sheer volume of new Covid-19 infections could lead to more hospitalisations and widespread disruption to health systems and other critical services.
"Governments and authorities need to prepare our response systems for a significant surge."
Portugal announced on Tuesday that nightclubs and bars would have to close, and made working from home obligatory from 26 December until 9 January.
Outdoor gatherings would be limited to 10 people.
In Sweden, bars, cafes and restaurants will only be able to serve seated guests from Wednesday, and all employees have been asked to work from home.
German Chancellor Olaf Scholz said that nightclubs would be closed and private gatherings restricted to 10 people, but only from 28 December.
Europe has already seen more than 89 million cases and 1.5 million Covid-related deaths, according to the latest EU figures.