Prosecutors say Ms Maxwell was a "sophisticated predator" of vulnerable children. She denies all charges.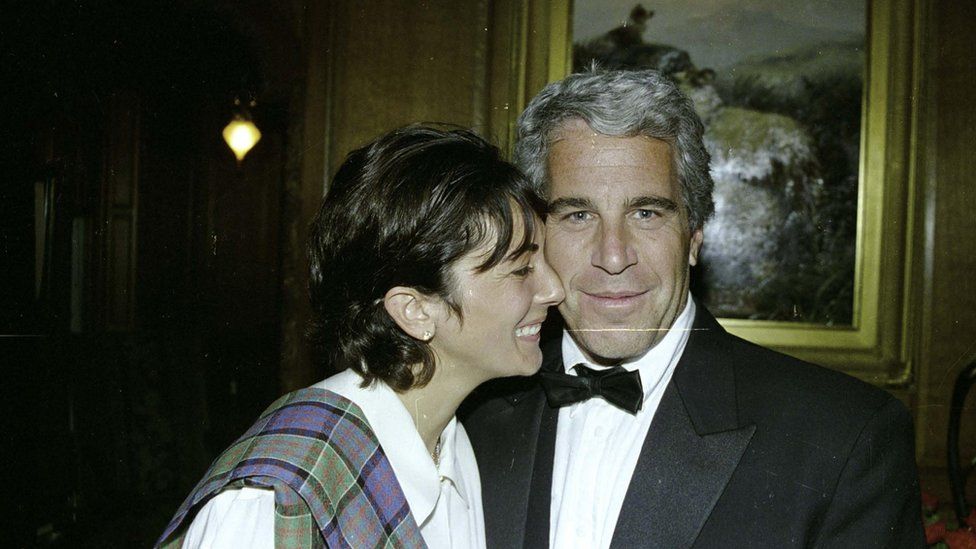 US prosecutors have called Ghislaine Maxwell a "sophisticated predator" during closing arguments in the Briton's federal sex trafficking trial.
Ms Maxwell, 59, has denied grooming underage girls for abuse by the late paedophile Jeffrey Epstein between 1994 and 2004.
Her lawyers will make their closing arguments later on Monday.
Ms Maxwell faces up to 80 years in prison if convicted on sex trafficking and perjury charges.
Defence attorneys have maintained that she is the government's scapegoat for crimes committed by Epstein, her former boyfriend and business associate.
Epstein took his own life in a jail cell in 2019 while awaiting trial on federal sex trafficking charges.
Closing arguments are expected to conclude on Monday, setting the stage for jury deliberations. Jurors may decide her fate by her 60th birthday on Christmas Day.
Assistant US Attorney Alison Moe alleged Ms Maxwell was "key to the whole operation" in a New York City court on Monday.
"Ghislaine Maxwell was dangerous. She was a grown women who preyed on vulnerable kids," she said. "It is time to hold her accountable."
Ms Moe added it was "not an accident" that the alleged victims largely came from troubled backgrounds and had similar accounts of their abuse.
"It happened again and again and again. It is powerful evidence of Maxwell's guilt."
On Friday, Ms Maxwell declined to take the stand in her own defence, telling the judge the claims against her were unproven.
"The government has not proven the case beyond a reasonable doubt and so there is no need for me to testify," she said.
Her lawyers alleged that her accusers had fallen prey to "[lapses in] memory, manipulation and money", and sought to identify discrepancies between their accounts of abuse and official records.
They called nine witnesses over two days of testimony last week, including a cognitive psychologist who testified that people may reconstruct "false memories" of traumatic events.
Earlier this month, prosecutors called two dozen witnesses over 10 days as they built a narrative of Ms Maxwell as a predator who built a "pyramid scheme of abuse" with Epstein.
Four accusers took the stand. They alleged Ms Maxwell often set up, demonstrated and even took part in the massages that turned into sexual acts with Epstein.
The government also released reams of previously unseen photographs, flight logs and documents intended to link the duo as "partners in crime".
In a rare weekend hearing, Judge Alison Nathan said the jury would be instructed that they may choose to convict Ms Maxwell if they conclude she either ignored or "consciously avoided" knowledge of Epstein's underage sexual encounters.
Lawyers for Ms Maxwell slammed the move as "some sort of backup option" in case the jury does not find she was an active participant.
Ms Maxwell, the socialite and daughter of a late British media tycoon – who also has French and American citizenship – has been held in a US jail without the chance of bail since her arrest in July 2020.