But there is still a big variation across different regions, the UK Health Security Agency says.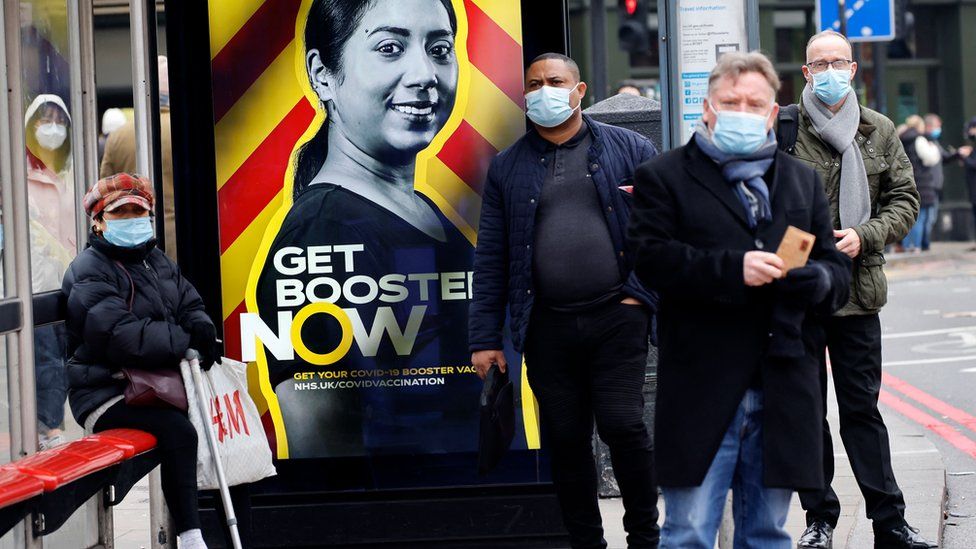 Omicron has now replaced Delta to become the dominant variant of Covid in England, new analysis suggests.
But there is still a big variation across different regions.
In London, four out of five cases tested were Omicron, while in the North East it is 27%.
Health officials tested a sample of new Covid cases over two days earlier this week, to see how many cases had what is known as an S-gene dropout, or no S gene.
Delta does not have an S-gene dropout, so that gives a clue that it could be the new variant. But not all S-gene dropouts will necessarily be Omicron and full genomic sequencing is needed to be sure.
The UKHSA said 54.2% of cases tested had the S-gene dropout suggesting it was Omicron. Across the regions the figure was:
East Midlands: 51%
East of England: 62%
London: 80.8%
North East: 26.5%
North West: 52.6%
South East: 55.9%
South West: 48.2%
West Midlands: 45.7%
Yorkshire and Humber: 46%
However all figures are only based on samples tested at four of the UK Lighthouse laboratories – Alderley Park, Glasgow, Milton Keynes and Newcastle – which means there are likely to be parts of the country where the prevalence of Omicron is under-reported.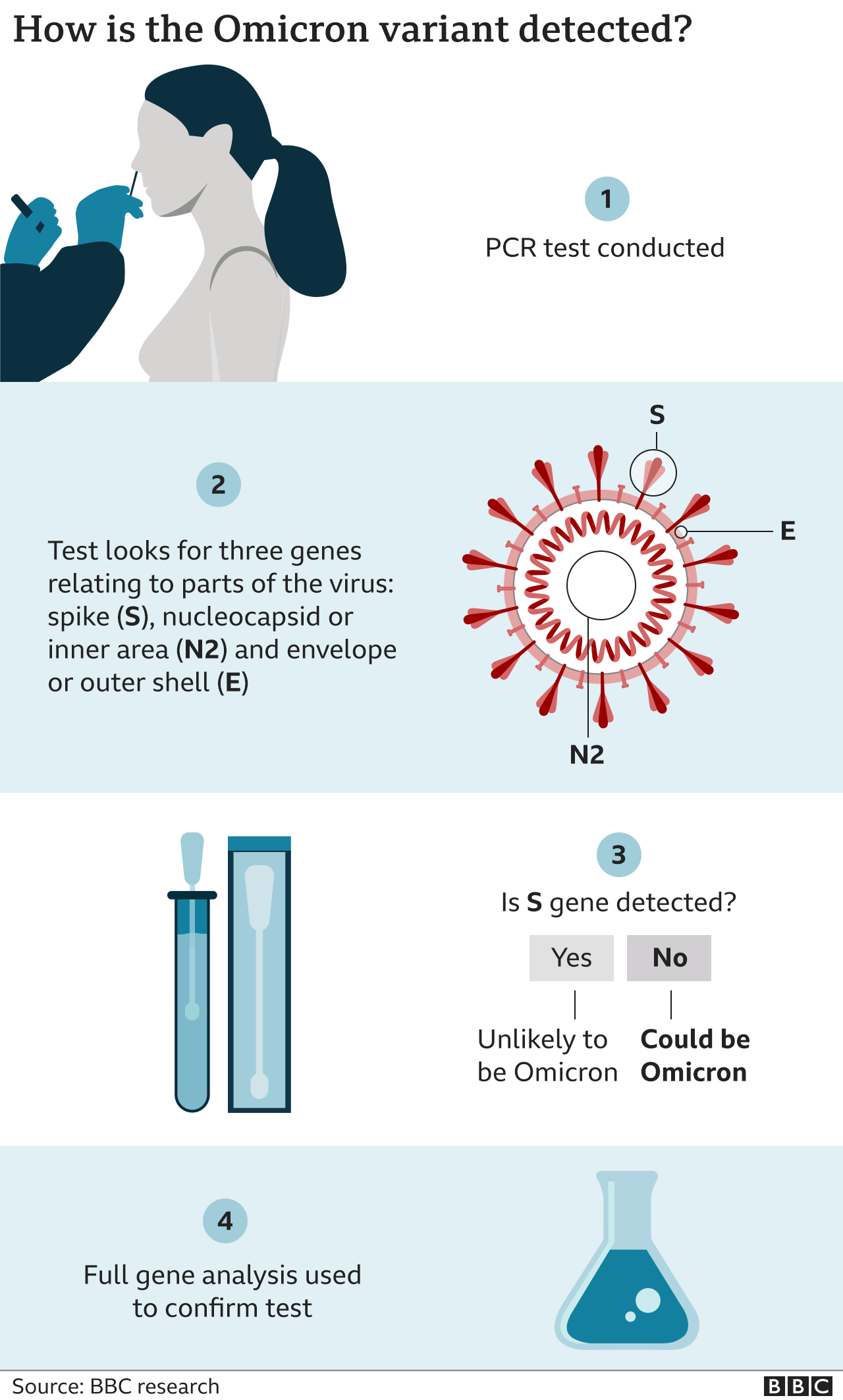 On Friday the UK saw another record number of daily Covid cases for the third day in a row, with more than 93,000 infections announced.
But Prof Chris Whitty, the UK government's chief medical adviser, has already said there will be a lot of new highs over the next few weeks as Omicron continues to spread.
The protection is a bit less than vaccines gave against earlier versions of Covid – but it means the top-up dose should still keep many people out of hospital.
On Friday, the leaders of Wales and Scotland used news conferences to warn about the spread of Omicron.
Wales has announced nightclubs must close after Boxing Day and has not ruled out more measures, and in Scotland, First Minister Nicola Sturgeon said they are starting to see a "tsunami" of cases, with Omicron now replacing Delta as the dominant variant.