Stephen Gibbs admits trying to murder Emma Brown after she told him she wanted to separate.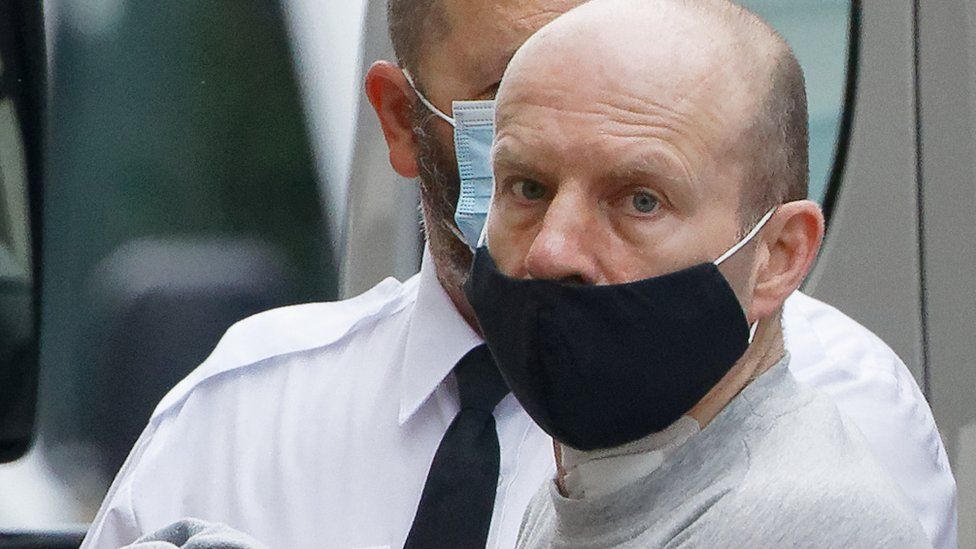 A man who tried to murder his £5.5m lottery-winning partner has been jailed for 13 years.
Stephen Gibbs, 45, attacked Emma Brown at their home in Barry, Vale of Glamorgan, on 30 January.
The flooring worker flew into a rage when Ms Brown told him she wanted to end their relationship, Merthyr Tydfil Crown Court heard.
Ms Brown, 49, was found by neighbours in a pool of blood having been stabbed in the face, arms and stomach.
The court was shown CCTV footage of the attack at the house in the Lakeside area of the town.
She required surgery after the attack but has been left with life-changing injuries.
In victim impact statement read in court, Ms Brown said she has blurred vision in her right eye, could "only use 75 per cent of [her] sight" and has numbness in her left cheek.
She is unable to fully move her right arm up to her head.
The statement also said: "Recovery has been a long and difficult process. I know I won't ever fully recover, and I will carry this with me for the rest of my life.
"We'd been together for 12 years and were happy and I never saw anything to make me think he'd do something like this. I don't think I can trust anyone again. I pity him more than anything else."
The couple had previously owned a home in another part of Barry, which they rented out after the lottery win in 2017.
She added that before the attack she was the "life and soul of the party" but now felt withdrawn and afraid of large crowds.
"I've felt numb to everything and I'm sad it's ended up like this.
"This attack has ruined my confidence because I trusted him, and I can't believe how much he was able to deceive me."
Ms Brown, a former Cardiff Airport worker, became known for donating to good causes in the area after winning the jackpot.
Defence barrister Derrick Gooden said Gibbs "has shown a degree of remorse. He did love her. He's sorry for what he's done. The best way he can describe it, is that he simply lost it."
As he sentenced Gibbs, Judge Richard Twomlow told him: "You took drugs and alcohol on regular basis. Jealousy had been developing, including the use of tracking device. You'd been drinking, and you accused her of lying.
"You look a large knife from the kitchen, and you said I'm going to kill you. You left the house and drove away thinking you had killed her.
"Emma Brown's statement shows the devastating effect physically and emotionally. She can't use her arm and her family is badly affected. She feels she will never recover."
The court heard he had previous convictions of violence, including stabbing a previous partner and her 11-year-old son in 2005.
As well as his 13-year sentence, he will serve five years on extended licence upon his release from prison.