Boris Johnson says there needs to be "another great surge" against coronavirus and the new variant.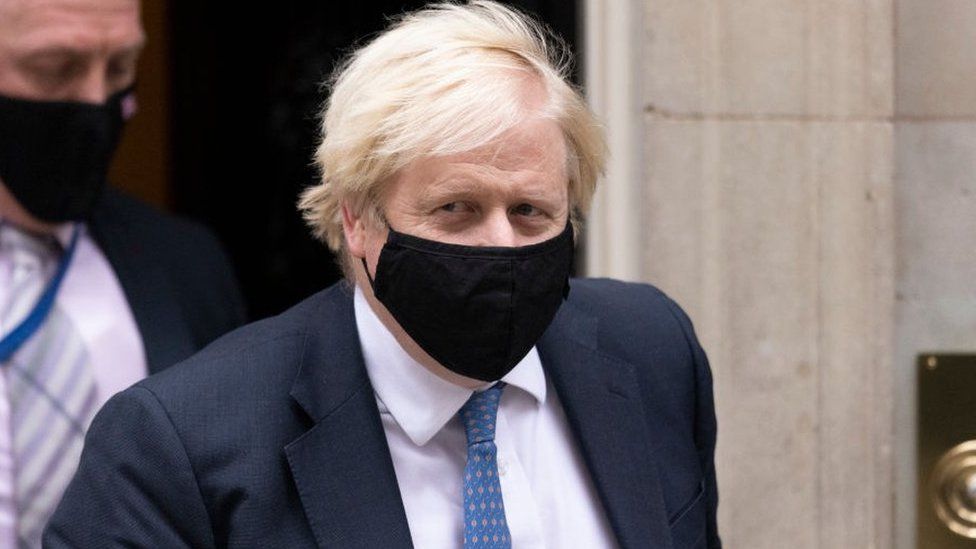 There is no doubt the NHS and the Army can rise to the challenge of ramping up booster jabs, Boris Johnson has said.
The PM said the UK "will throw everything" at the expanded rollout in the wake of the Omicron virus variant.
"What we need to do is delay the seeding of Omicron in this country… but we don't see any need to change the overall guidance for how people should be living their lives," he said.
A total of 14 cases of the new coronavirus variant – which may be more infectious – have so far been confirmed in the UK.
Speaking outside a vaccine centre in north London, Mr Johnson said boosters "can give you a lot of protection against all types of the virus and, we think that is overwhelmingly likely at any rate, so the crucial thing is for everybody now to come out and get your boosters".
He added: "We've no doubt at all that the NHS, all the volunteers, the Army, everybody can rise to the challenge. Is it going to be hard work? Yes it is, but I know people can do it."
More local pharmacies could be used as part of the rollout and it is likely that there will be some prioritisation to ensure the vulnerable get their top-up shots first – as with the original scheme.
Face coverings became mandatory again on public transport and shops in England earlier.
People arriving in the UK from abroad will now also have to take a PCR test and self-isolate until they receive a negative result.
Mr Johnson advised people to continue to be sensible – making sure "they have lots of fresh air, they wash their hands and take normal precautions".
After the head of the UK Health Security Agency, Dr Jenny Harries, suggested people should reduce social contacts in the coming weeks before Christmas, Mr Johnson said no change to overall guidance was planned.
"We don't think that's necessary. We don't see anything to suggest that we need to go, for instance, to Plan B," he said, referring to tougher curbs in England.
"But what we do need to do is take particular precautions against Omicron until we've worked out exactly what kind of a threat it may present."
The new rules on face coverings bring England in line with Scotland, Wales and Northern Ireland, where they are already mandatory on public transport and for many indoor areas.
Newly-published guidance says they should be worn in locations including shops, shopping centres, posts offices, banks, hairdressers and food takeaways, as well as on public transport.
Police in England say they will work "in partnership with relevant business owners and their staff" to ensure people comply with the new face coverings rules.
As a last resort people can be fined £200, reduced to £100 if paid within 14 days.
Another change, which has already come into effect, requires all contacts of suspected Omicron cases to self-isolate for 10 days, even if they are fully vaccinated.