The founder and chief executive will step down from leading the company, media reports say.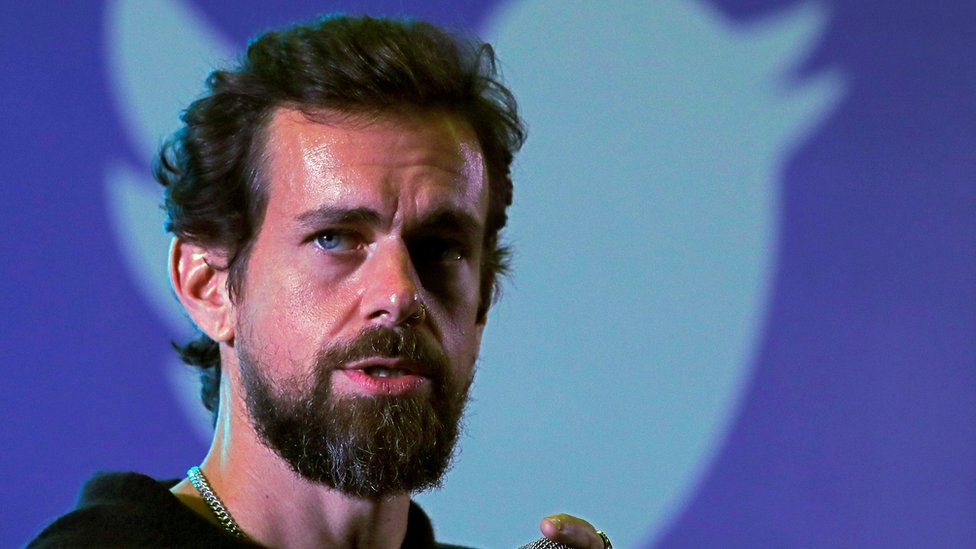 Twitter co-founder Jack Dorsey is expected to step down as chief executive of the company, according to media reports.
Mr Dorsey founded Twitter in 2006, and has been serving as chief executive of both Twitter and payment firm Square.
He had been under pressure from some investors to step down last year, in favour of a CEO with a single focus.
Twitter's share price jumped slightly as rumours of his departure emerged.
Trading of shares on the stock exchange was temporarily halted as a result.
News of Mr Dorsey's departure was first reported by CNBC on Monday, citing anonymous sources familiar with the matter. Reuters news agency separately reported it had been told the same.
On Sunday, Mr Dorsey had tweeted, apparently unprompted: "I love Twitter."

The 45-year-old co-founded the company with Biz Stone, Evan Williams and Noah Glass in 2006.
He left the role of Twitter chief in 2008 and founded the digital payments app Square, which has also grown into a multi-billion dollar company.
The role has seen him appear in televised inquiries before US politicians to be quizzed about his platform and its potential role in the spread of disinformation.
Calls for his departure came in 2020 from Elliott management, an investment firm which owns a significant amount of Twitter's shares. The firm reportedly felt that a full-time chief executive with only one company to run would be better for Twitter's fortunes.
But the two sides came to an agreement later last year which saw Mr Dorsey remain in his post.